New issue of Late Tackle: on sale now!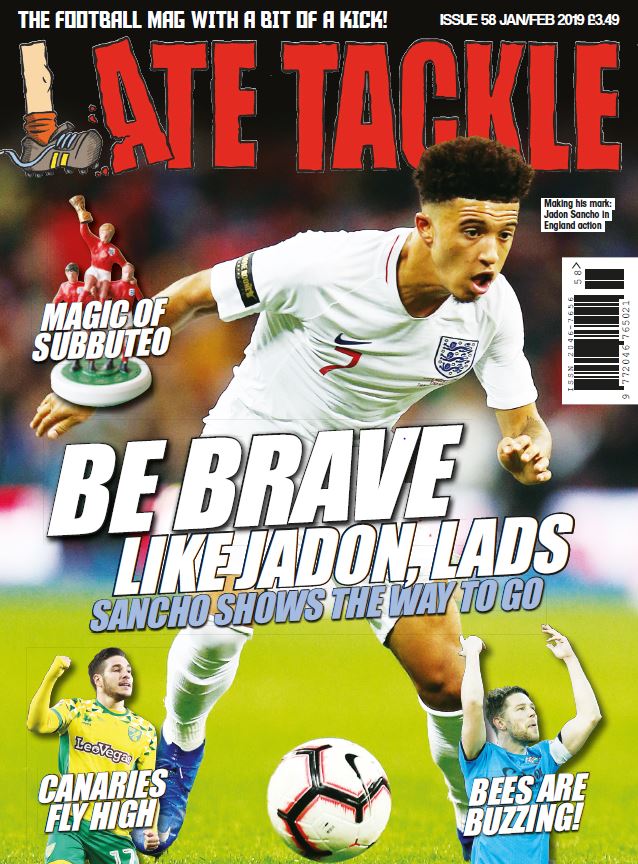 The latest issue of Late Tackle, the mag that deals with anything from FIFA corruption controversy to away days travelling the long slog to Carlisle, is now on sale,
Here's a snippet of what features inside issue 58 of Late Tackle:
Don't hang around: Jadon Sancho's success shows other young guns the importance of flying the nest
2019 predictions: our boldest takes for the New Year
Where's the respect?: Clubs need to start making the FA Cup great again
Barnet on the run: there's a buzz about the boys from North London
Window shopping: why the January transfer window is more important than ever
Til death do us part: reigning Swedish champs AIK are offering fans a lifetime of happiness or misery
The power of Penarol: we look back at a period of greatness for the Uruguayan heavyweights
Where can I buy the new issue?
Late Tackle is on-sale in most branches of WHSmith's and all good newsagents.
Tagged 2019, AIK, Barnet, calcio, England, FA Cup, fanzine, football, Futbol, January, kids, Late Tackle, lifetime, magazine, New Year, North London, Penarol, Predictions, respect, Sancho, season ticket, soccer, South America, Sweden, transfer window, Uruguay, young