Late Tackle New Issue Out NOW!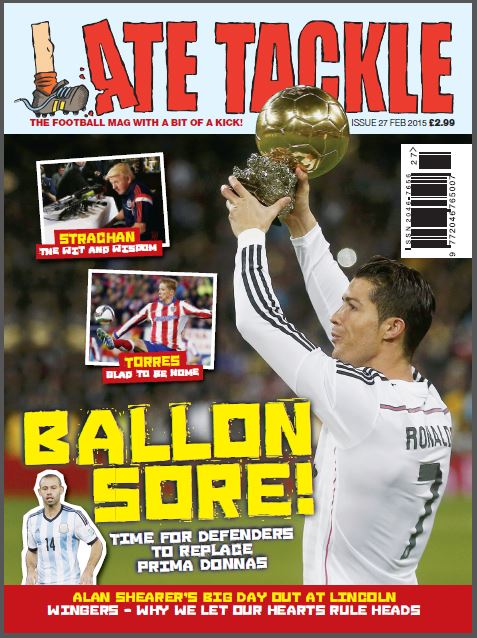 THE NEW issue of Late Tackle is in your shops now! You'll be able to find us in over 400 WHSmith and Martin McColl's stores, along with numerous independent retailers across the country. You can find your local stockists here.
If you're having trouble finding a copy, there's always the option of a postal subscription, so you can have the magazine delivered direct to your door.
Or you could take out an online subscription which gives you access to Late Tackle wherever you are, just so long as you have an active internet connection.
Please click on the following link for some fantastic odds on football betting.
For a free sample of a previous edition please click here.
Tagged Alan Shearer, Athletico Madrid, Ballon d'Or, Borussia Dortmund, Gordon Strachan, Late Tackle, Legia Warsaw, Leyton Orient, Swindon Town, Wayne Rooney