Chinese Footballer Is Rubbish Because Of Affair, Says Wife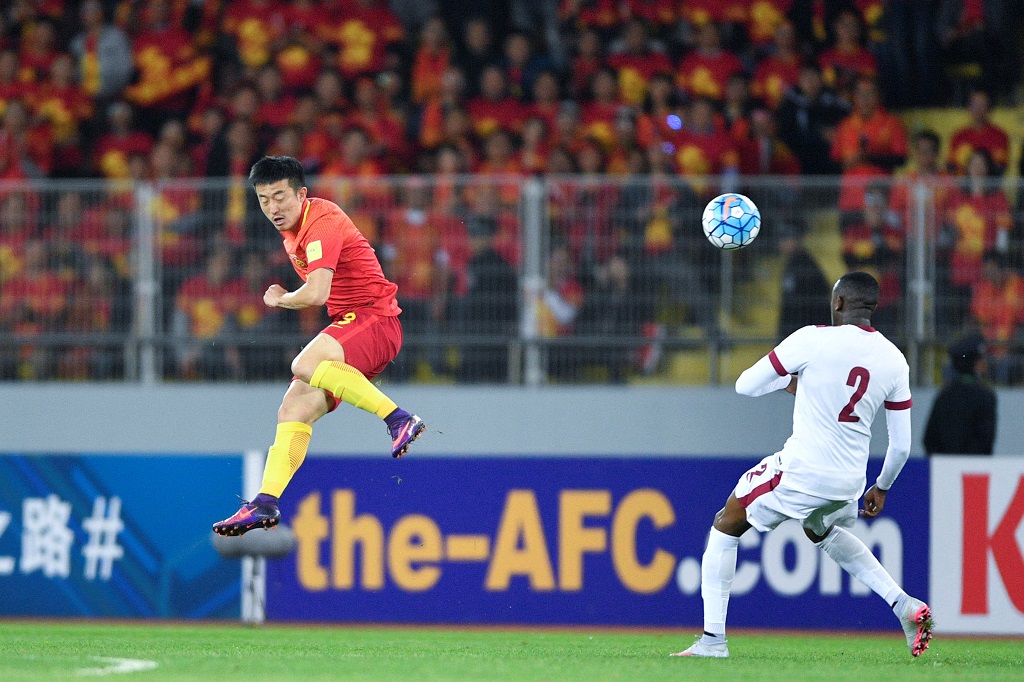 By Matt Bishop – @himatthewbishop
The wife of an international Chinese player has claimed that the reason him and his country are so rubbish at football recently is because of his extra-marital affairs.
China lost away to Iran in a World Cup qualifier on Tuesday, with the only goal of the game being scored by the home team, after some absolutely shocking defending culminated in Jiang Zhipeng's getting an unwanted assist, thanks to his poor header.
It was a catastrophically bad goal, as shown below:
And now, if that goal and losing to Iran wasn't bad enough, Zhipeng's wife has completely thrown him under the bus by outing him for the dirty cheat that he is, and saying it is his fault China lost.
That does seem a little harsh on Zhipeng, because as the video shows, the entire team are rubbish, not just him, but oh well.
Speaking out on social media, the Guangzhou left-back's other half, Zhang Zhiyue, said: "For three-and-a-half years out of our four-year marriage, he was sleeping with other women.
"Now he is trying to drive me to an early grave."
She also posted photos on Weibo, a Chinese social media site, of Jiang getting rather cosy with his secret lady-friend, and Zhiyue is clearly furious, calling for the Chinese FA to "expel" her husband from the game.
While the FA have declined to comment on the allegations, Zhiyue has unsurprisingly filed for divorce – maybe because of Zhipeng's terrible heading ability, but most probably because he's apparently rather keen on a woman who isn't her.
Tagged Chinese Football, Header, International Football, Late Tackle, rubbish, World Cup, World Cup qualifiers