Race for the top four in the Premier league
The Premier league season has reached the latter stages with just nine games remaining. Postponement has followed and when the action will return is up in the air. UEFA have recently stated that the major league's may be able to resume around June time, and should wait before cancelling their seasons. Something that Belgium have recently done.
Liverpool are set to win their first Premier league title, as they look to finish off what has been a quite remarkable campaign. This has seen the reds push 25 points clear of defending champions Manchester City and needing just two more victories to guarantee the title. This will be good news for many punters who had used the different bookmakers reviews available to support them for the title, following their close finish last year. It is now a question of when, rather than if they will win the title this season. It is well deserved, as they have been completely dominant and only just missed out by a point last season.
But the rest of the league has been very competitive this season, as the race for the top four has continued to materialise. Here we cover the key contenders as we move into the final period of the season.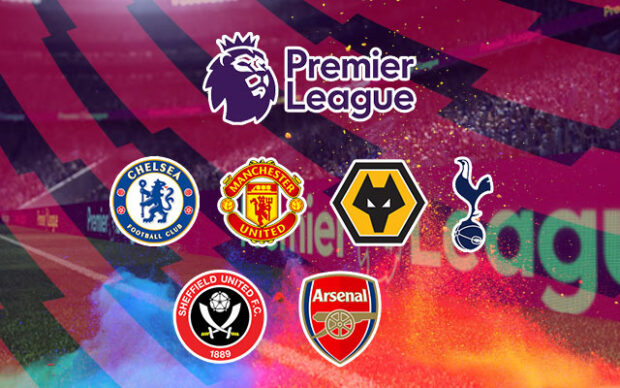 The defending champions who have won each of the last two Premier league seasons. They are most likely to finish second and have a lead of four points over the third placed side Leicester City. It would be almost unthinkable that they could finish outside of the top four and those all important Champions league places. Their involvement in that competition is up in the air at present, but they are likely to finish the season strong and cement their second placed status in the division.
Leicester City have been much improved this season, following finishing down in ninth last season. They have remained in the top four for most of the current campaign and will now be expected to finish strong and cement there Champions league qualification. They have a five point lead over the fourth placed side Chelsea, with a further three points back to Manchester United in fifth.
Chelsea are then sitting in fourth position and the final Champions league qualification position. They have a three point lead over a resurgent Manchester United side, with a further two point gap above Wolves. Chelsea are the favourites out of those sides mentioned to finish in the top four and have a fairly attractive run of fixtures to end the season.
Other sides still in the hunt for the top four are Manchester United, Wolves, Sheffield United, Tottenham and Arsenal. All have a realistic opportunity but will need Chelsea to slip up. United have been in very strong form recently, so look to have the greatest opportunity of those sides listed.