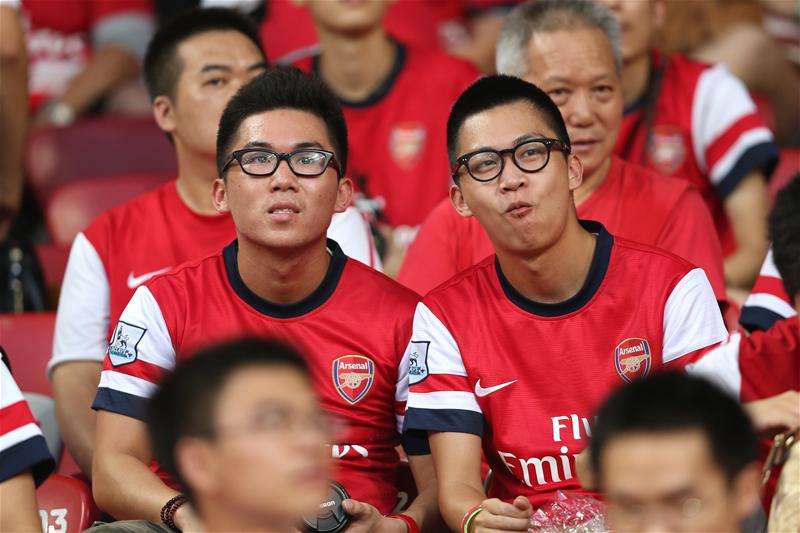 By Matt Storey
Jetting off to exotic locations like Asia, Australia and the US have become part and parcel of a Premier League teams pre-season programmes.
BBC Sport reckon Premier League clubs will have travelled around 172,413 miles this season, covering 14 different countries and playing 117 games.
United and City are both in China, Spurs have games scheduled in Australia, even Bournemouth are currently touring America.
Clubs make the trips because they are moneymakers. Millions of football fans in Asia follow the Premier League and support clubs from afar, they're desperate to even just catch a glimpse of their favourite players at airports or official events as well as buying tickets to watch them in the stadium.
Rather than playing local league sides at home or making a short trip to a European country for a training camp, clubs choose the option that brings in the most money. When all is said and done, these trips can bring in anything between £5 and £10 million.
The problem is that there are many football fans in this country who simply can't afford to watch their clubs. Fans who would also give anything to catch a glimpse of their favourite players but thanks to expensive tickets see just as many live games a year as their foreign counterparts.
Yet many Premier League teams are playing just one of their six or seven pre-season games at home. Arsenal, Chelsea, Manchester City and Tottenham are not giving fans a chance to see any of their pre-season games in England. Spurs even played two friendlies at their training ground against Fulham and Nottingham Forest which fans were unable to attend
Some clubs should be applauded for incorporating this into their pre-season schedule already, Liverpool have played four games against teams from Lancashire and Yorkshire before embarking on a tour of America. United also made the short trip to Wigan and will host Everton at Old Trafford for Wayne Rooney's testimonial in a couple of weeks, with their trip to China sandwiched in-between.
The other clubs already mentioned without a single game in the country have more than enough income from television, sponsorship and merchandise sales without the need to travel far and wide in pre-season.
It'd be a small victory for football if the "big" Premier League clubs were to scrap these tours and instead of playing Asian All Star XI's or teams they routinely got knocked out of the Champions League by, they were to send sides to local football league teams giving some of their less fortunate or younger fans the opportunity to attend a game. If they aren't happy with the quality of the opposition then by all means invite some European sides over for games but make the tickets affordable and available to everyone.