When people think of Chilean footballers in English football they think of Alexis Sanchez, but Jean Beausejour is a talent player. Find out more right here. 
A Bringer of Good and Bad Luck
Over the years, there have been many talented Chilean footballer grace English football and the household names include the likes of Alexis Sanchez, Claudio Bravo, Eduardo Vargas, and Mauricio Isla. However, there have been a couple that have played in the Premier League as well as the Championship and Jean Beausejour is one such player. In this article we are going to have a look at his footballing career.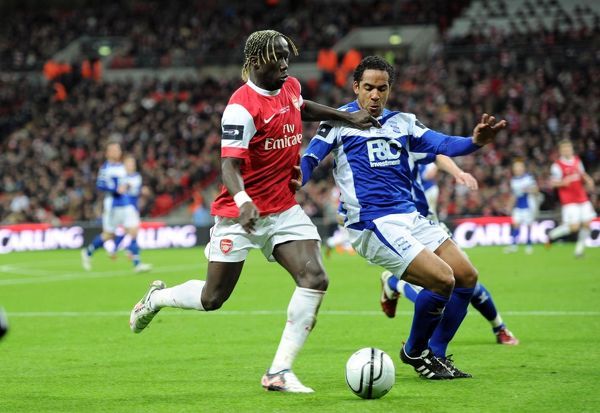 Started His Career in Chile
At just 10 years old, Beausejour attended a trial with Universidad de Chile and impressed so much that he was one of just four boys who was selected to join their youth system. However, four years later, he was released and was then accepted by local rivals Universidad Catolica where he carried on with his footballing development.
He made his senior debut for Universidad Catolica in 2002, and then he was loaned out to Universidad de Concepcion in 2003, where he had a very impressive season. His performances drew the attention of teams in Europe, and in 2004 he signed for Swiss club Servette, where he got the chances to show his skills in the UEFA Europa League. However, the club soon went bankrupt and he moved back to South America to play for the Brazilian club Gremio – he played 55 matches for them and helped them to win the Serie B.
In 2006, he signed for KAA Gent in Belgium for 18 months, but he did not make an appearance and he ultimately returned to Chile to play for Cobreloa. He then went on to play for O'Higgins in 2008 and impressed once again and was called up by Marcelo Bielsa to play for the national team. In 2009, he moved once again, this time to Mexican club América on a three-year deal. His performances here as well as at the World Cup in 2010 saw him attract the interest of Birmingham City, who were playing in the Premier League at the time.
Birmingham City
In August 2010, Beausejour signed a three-year deal with Birmingham City for an undisclosed fee and he had a pretty solid season for them. He came on as a second half substitute in the League Cup final against Arsenal and helped his side to a 2-1 win, earning qualification to the UEFA Europa League. However, they struggled in the League and were relegated to the Championship come the end of the season.
Alongside the European football, Birmingham put in a decent league performance to finish 4th in the table. However, they were beaten by Blackpool in the play-off semi-finals and had to resign themselves to another season in the Championship. Beausejour only stayed with them for half a season before he signed for Wigan, who were playing in the Premier League at the time.
Chilean football fans love to follow their own and there is no doubt that there were thousands of Chileans watching the League Cup final just because Beausejour was playing. There is something else that Chileans are partial to and that is gambling. Many would have backed Beausejour's team to lift the trophy (and go on to win a tidy profit), although most of the UK would have backed Arsenal to lift the trophy (and lost their wagers). When betting on sports, whether it is football or some other sport you enjoy, it is important that you do so using the best odds around and the experts at www.apuestadeportivas.cl will help you find the best one for you.
Wigan Athletic
Beausejour signed for Wigan on a 2-and-a-half-year-deal for an undisclosed fee and his return to the Premier League saw Wigan lose to 3-1 to Spurs at White Hart Lane. He home debut was against Everton and he put in a performance that showed everyone why Wigan had signed him. Just like he did with Birmingham, he helped Wigan reach the FA Cup Final in 2013, but he missed out on their 1-0 victory against Manchester United due to a hamstring problem. This was Wigan's first ever major trophy.
However, like when he was with Birmingham, they struggled in the league and Beausejour found himself being relegated from the Premier League for the second time. He played a season for Wigan in the Championship, and helped them to the play-offs, but they lost in the play-off semi-final to Queens Park Rangers.
As you can see, his time at Wigan was eerily similar to the time he spent at Birmingham – helped both teams to win a trophy, relegated to the Championship, earn a play-off spot and then lose in the semi-finals. He seemed to be a bringer of good luck and then subsequent bad luck.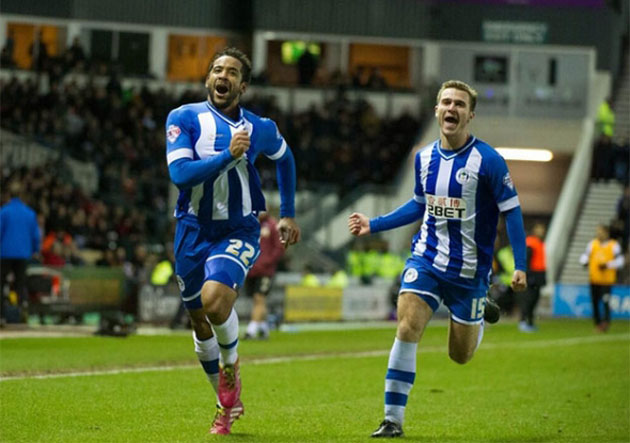 Colo-Colo
When his contract expired at Wigan, he moved back to Chile and signed a 2-year contract with Colo-Colo, the most successful team in the country. Over the course of two seasons, he made 54 appearances for Colo-Colo and helped them to pick up their 31st title in 2016. Although, truth be told, the way that they won the title was a bit farcical to say the very least – their closest rivals, Universidad Catolica, who Beausejour started his career with, lost their last match while Colo-Colo's final match was abandoned due to a violent outbreak by their own fans.
Universidad de Chile
In 2016, he moved to Universidad de Chile which is where he has been playing his football ever since. In 2017, he helped them to win the Primera Division de Chile.
International Success
As you can see from the above, Beausejour has had plenty of club success throughout his football career, and he also knows a bit about success at international level. He won the Copa America with Chile in 2015 and 2016 and was named in the team of the tournament for the latter. He also helped Chile to win the China Cup in 2017.