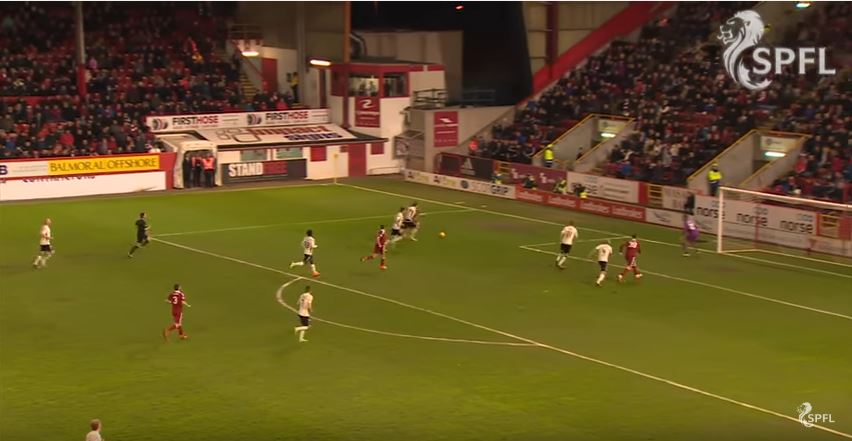 We've seen some very bad misses in our time, but we think a winner for the worst miss of all time has finally been found…
Step forward Aberdeen striker Miles Storey, who, at the age of 23 and after being a professional footballer for six years, still doesn't know how his feet work. He was literally on the goal line!
The former Swindon and Portsmouth striker has only scored one goal since joining Aberdeen in the summer, and on this viewing, it's not hard to see why.
Just quite how he missed we'll never know, but at least we can watch it over and over again and laugh.
How on earth did Miles Storey miss this chance for Aberdeen last night?

The former #STFC and #Pompey man will not want to see this again! ???? pic.twitter.com/Meou2fhFDN

— LateTackleMagazine (@LateTackle) April 5, 2017
Luckily, Storey's blushes were slightly spared by the fact the Dons managed to hold on and beat Inverness 1-0 to keep a strong grip of second in the SPL, but he will be having nightmares for weeks and it will bring up more questions about the standard of football north of the border.
If the Dons were Celtic's closest competitors for the title, is there any chance in Brendan Rodgers' side really would be a top six side in England?