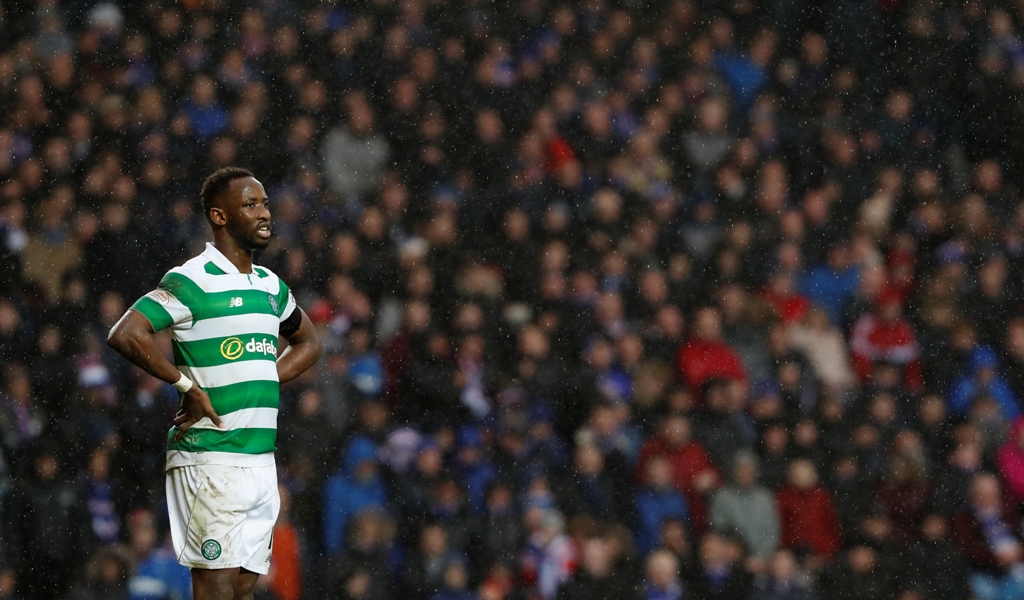 (Pictures: Action Images via Reuters)
CELTIC'S Moussa Dembele is onto something special at Parkhead.
The 20-year-old Frenchman arrived in Glasgow in June as Brendan Rodgers' first signing as the club's new manager, and he was greeted as a potential hero.
That hero status is ever-growing, after settling into SPL life seemlessly – he has scored 20 goals already this season, including a stunning hat-trick against Rangers in September; the first in an Old Firm Derby since 1996.
With pace, power and brilliant finesse, whisper is quietly but it could be said that Dembele is cut from a very similar cloth to that of a certain Henrik Larsson; one of Celtic's true legends.
However, as we all know, the SPL isn't what it once was. The days of Larsson, Thompson, Sutton and even Bobo Balde leading the Bhoys to the 2003 UEFA Cup final are long gone, and Celtic's current 27 point cushion at the top of the league would insinuate Scotland's top tier isn't that competitive.
So when Dembele, after just half a decent season in the SPL, was linked with Premier League leaders Chelsea on Deadline Day last week, a few eyebrows were raised. Those eyebrows were raised even higher (if that's possible) when a fee of up to £40million for the ex-Fulham striker was speculated.
In the end, that rumour was nothing more than that, and there was no truth in it. One day Dembele will make a move to one of Europe's top-leagues, because he certainly looks good enough, but a move such as the speculated one to Stamford Bridge would surely be far too soon.
Luckily, Dembele himself realises that, and told BBC Sport: "I am happy to learn here and that's why I signed here."
There is however a long list of SPL front-men who have thought differently to Dembele, and when offered the chance of a venture into English football, have snapped up the opportunity.
It could be argued that the five forwards below never looked quite as promising as Dembele, but it's still certainly worth remembering goals and success in Scotland are no guarantee north of the border…
---
Anthony Stokes
Anthony Stokes seems to have been around forever since coming through Arsenal's fabled academy in 2006, but despite playing for many clubs in England and Scotland, it is only in Scotland where the Irishman has shown any sign of goalscoring form.
In English football, Stokes never made an appearance for the Gunners, and has scored just five goals in 68 appearances for Sunderland, Crystal Palace, Sheffield United and current club Blackburn – form that sadly shows the 28-year-old has never got to grips with the English game.
On the other hand, however, Stokes has always been excellent in Scotland. During a loan spell at Falkirk in 2006, he scored 14 goals in 16 games, while at Hibs and Celtic he averaged nearly a goal every other game. Stokes clearly knows where the net is, and his form in the SPL shows that – he, like many others, just can't do it in England.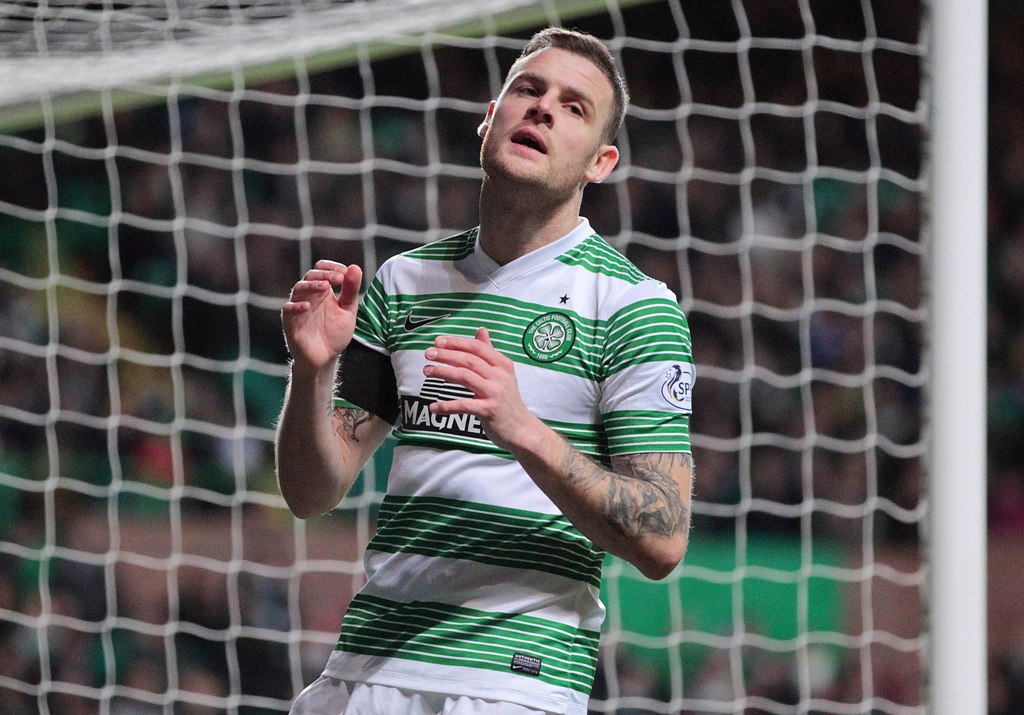 Leigh Griffiths
Leigh Griffiths is a striker that has always looked a world-beater in Scotland, but was barely given a chance -rightly or wrongly – during his frustrating spell in England.
After emerging through Livingston's ranks as an exciting 16-year-old, Griffiths moved to Dundee and scored a quite brilliant 34 goals in 62 games for the First Division side – form that earned him a trial at Wolves, then in the Premier League, and a subsequent transfer.
But his move to Molineux took nearly two years to get going. He barely made a match day squad in that time, despite the fact Wolves were relegated from the Premier League and Championship in consecutive seasons.
After loan spells with Hibernian, Kenny Jackett eventually gave Griffiths his debut on the opening day of the 2013 League One season. Finally, he had his English chance, and had scored 13 goals by Christmas, but when Celtic offered him the chance to join them, he jumped at the opportunity, and has done extremely well back in the SPL.
Kris Boyd
Kris Boyd can genuinely be remembered as one of the great SPL strikers when he eventually retired, and his stats back that up: 385 Scottish Premiership appearances, 198 goals. He is currently at Kilmarnock, where it all began for the 33-year-old striker, but he also enjoyed a prolific time at Rangers.
His form in Scotland, understandably, caught the eye of a few managers and Gordan Strachan, Middlesbrough's manager, brought him to the Riverside in 2010 for an undisclosed fee that reportedly earned Boyd £30,000 a week – a decent move for Boro if the deadly striker picked up from where he had left off in Scotland.
Sadly that didn't happen though. He struggled for form and fitness, and scored just six goals, before a loan deal at Forest in 2011 yielded just another six strikes. It was clear he never settled in the Championship, and after equally average spells in Turkey and America, Boyd finds himself back in Scotland.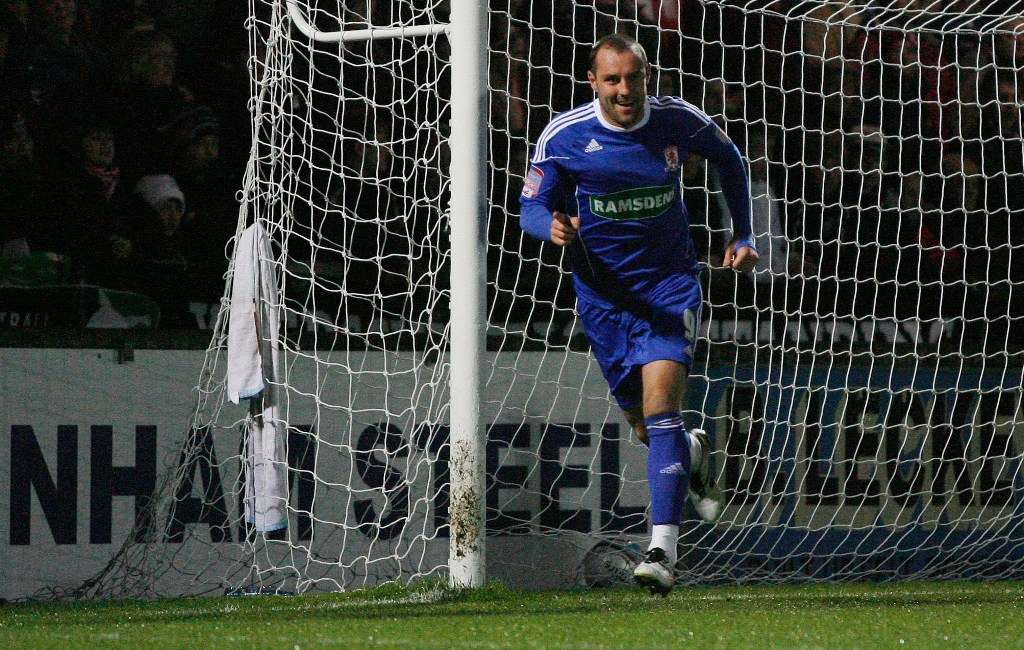 James McFadden
James McFadden seemed to be the answer to Scotland's international woes when he burst onto the scene with Motherwell in 2001 and brought his form from Fir Park to Hampden Park. In the 2002-03 season, the silky Scotsman scored 19 league goals and looked destined for a bright future, especially when Everton signed him for £1.5million.
However, despite making over 100 appearances for the Toffees, McFadden was an attacker that failed to make an impression at Goodison Park, scoring just 11 times, and found it equally tough to recapture his SPL form when he was shipped out to Birmingham and Sunderland.
McFadden was an exciting player to watch, and did produce some scintillating form for his national team – he scored 15 goals for the Tartan Army including a stunner against France in Paris that took Scotland within a whisker of Euro 2008 – but his move from the SPL to England as a 20-year-old never truly took off.
Francisco Sandaza
Fran Sandaza's spell in England with Brighton & Hove Albion was a bit of a strange one, it has to be said. He arrived at Withdean in 2010 after a reasonable first season in the SPL with Dundee in which he scored 13 goals, including a brace against eventual champions Rangers.
At Dundee, his form earned him the nickname 'Braveheart'. At Brighton, his form earned him the affectionately used nickname, 'The Horse', which probably tells you all you need to know about the ability he showed on the south coast.
In fairness, he did score a memorable goal against Oldham that sent the Seagulls top of League One, a position they never rilinquished again that season, and fans did genuinely seem to be fond of him, but he returned to Scotland with Rangers having failed to make much impact in Brighton.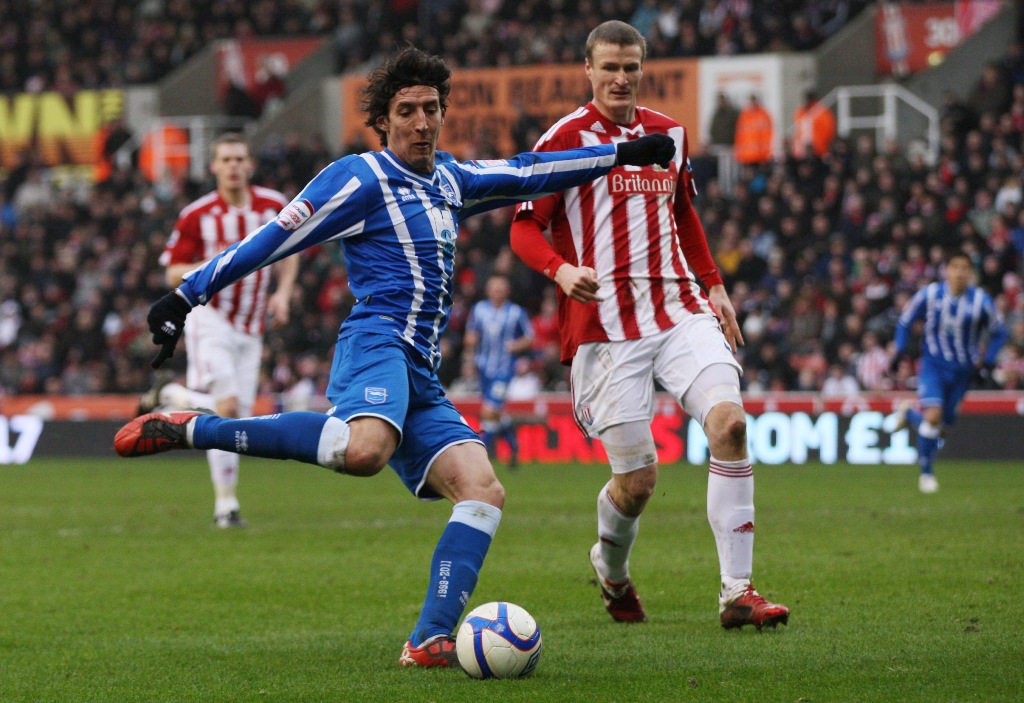 ---
There is no guarantee that Moussa Dembele would have struggled had he moved to Chelsea in January, or if he moves somewhere in the coming transfer windows, but there are also no guarantees he will produce his terrific SPL form wherever he goes, either.
Dembele is clearly grounded, and Rodgers, his boss, knows what is best for young players such as his star striker. Right now, and for the forseeable future, that is to stay with Celtic.