Were Leicester Right To Sack Claudio Ranieri?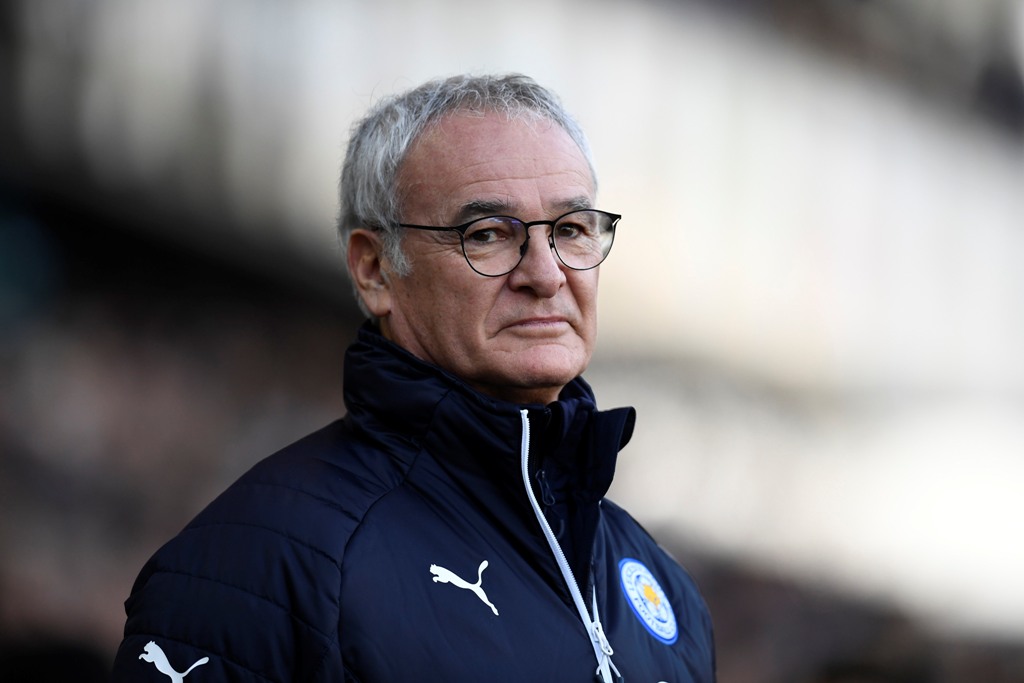 (Picture: Action Images via Reuters)
By Matt Bishop
It seems like a lifetime, but just nine months ago, Claudio Ranieri and his Leicester side wrote their names in footballing folklore by perfectly ending a season-long fairytale by winning the Premier League title.
After arriving at the King Power Stadium the previous June, admist a wave of uncertainty from fans and the media alike, Ranieri transformed the Foxes from a side that had escaped relegation the season before by the skin of their teeth, to Champions of England.
In a league such as the Premier League, swamped by world class talent and engulfed in crazy amounts of money that means in any normal season only one of four or five clubs can have genuine title aspirations, Leicester being crowned league winners would be viewed as near impossible. 5000-1, maybe. But last season wasn't any normal season.
The Foxes are now in deep relegation trouble as they look to appoint a new boss. Will the Foxes retain their Premier League status? Have your say and place a bet here
Leicester's stunning title win is arguably the greatest ever sporting story, when they defied all the odds to beat some of the biggest clubs in the world and claim one of the biggest prizes in football. With an enthralling counter-attacking style, drizzled with the brilliant exuberance of Riyad Mahrez, the astounding strength of N'Golo Kante and the devastating speed of Jamie Vardy, Leicester fans were in dreamland, and for other fans, Leicester became like a second team.
However, when the news broke last night that Ranieri had been sacked by his employers, just weeks after they had given him their 'unwavering support', Foxes fan Gary Lineker rightly said: "Leicester were hugely popular right around the world. To do something like this now loses a lot of that popularity."
Ranieri is a very likeable man, with great humour, and he showed a lot of class by leading Leicester to their unlikely, and unforgettable, title win. But sadly in football there is no place for sentiment anymore, and certainly no place for romance. In a result based business, it is clear that Leicester have been on the slide, and their league form has been unrecognisable compared to how they were playing just 12 months ago. That can't be disputed.
But the sacking, surely, has to be questioned. When he arrived at the club, everyone wrote Ranieri off. He was known as the 'Tinkerman', most notably because of his time at Chelsea and some bizarre tactical and player decisions, and hadn't managed to shake off that nickname for over a decade. Nobody in football thought sacking Nigel Pearson and replacing him with the Italian was a good decision, and nobody comprehended the thought of Leicester even finishing in the top-half.
It must be said, Leicester are in terrible form this season, and are currently enduring the worst ever top-flight title defence after 25 matches, and are 17th, just a place and a point above the relegation zone. This time last year, they were flying-high at the top of the league, two points ahead of Spurs. It has been an almighty fall from grace.
However, if anyone is to deserve more time, surely it is Claudio. This is a manager that made history for Leicester, and will be a legend at the club forever. He provided Leicester with the most magical story. If he managed to do something as unbelievable as win the league with Leicester, is it so unthinkable that he might be able to turn things around and save the Foxes from relegation?
The timing of the sacking makes things stranger, too. Only the night before, in the Champions League, Leicester battled against Sevilla and did lose 2-1, but showed a steely determination and fight to stay in the tie and take an away goal back with them to England. The players seemed to be fighting for the shirt, and for their manager, like they had last season. It was another defeat, but there were positives to take.
After the game in Seville, full-back Danny Simpson seemed content, and eager to push on, saying: "You could tell by the way we played after Vardy's goal. Some of the stuff we played, maybe we could have got 2-2. You know, 2-1 and a good performance, we have given ourselves a chance back home."
But despite encouraging words such as Simpson's coming from the dressing room, it is also from there that it seems Ranieri's sacking has ultimately stemmed from. The term "lost the dressing room" is often used when managers are close to the exit, and however inexplicable it is, that's happened at Leicester.
In Seville, the players were angry with their boss, and doubted his team selection that saw Ahmed Musa start and Demarai Gray, a bright spark in the last few weeks, banished to the bench. From the outside, Ranieri was lauded for bringing Gray on after the break, but from within, the players were continuing to lose confidence in their leader, and that of course is massively detrimental.
Players have all the power. When they begin to voice concerns, chairmen and owners listen. It's no question that the players have let Ranieri down all season. Despite playing well in Europe, in the league Leicester's players have looked a shadow of their former selves, but instead of asking if they could have done more, the Foxes hierarchy have done the easy thing and sacked the boss. To sack a group of players would be impossible because of the millions they are worth and their huge contracts, but to sack a manager? That's far easier, and as soon as Ranieri was gone, the queue of applicants wanting to take his place would have been out the door.
Of course, Ranieri could have done more, and he probably knows that. Players such as Mahrez have been so lacklustre this season, and it is the manager's job to get the best out of his squad. Due to a lack of competition, poor recruitment and Ranieri admitting an unwavering loyalty to the players who starred last season, complacency has slipped in, and those he kept believing in have let him down.
After Kante left, Leicester tried to sign a number of players to fill the void, but none have worked out so far and the players have lost faith, highlighted in their performances. A poor start to the season created a lack of confidence, and Ranieri's inability to turn things around has meant the players thought relegation would be a foregone conclusion if the boss was to say in charge.
This season has been a sorry end to what was a simply incredible fairytale, and everything that could go wrong, has. Everything good about Leicester last season – pace, strength, togetherness – has all seemed to evaporate, making the whole thing a desperate situation. But if there was anyone who could have turned it around, surely it was Claudio Ranieri.
Tagged BPL, Champions League, claudio ranieri, EPL, Europe, Foxes, LCFC, Leicester, Leicester City, PL, Premier League, Ranieri, UCL