The Cloughs: Father And Son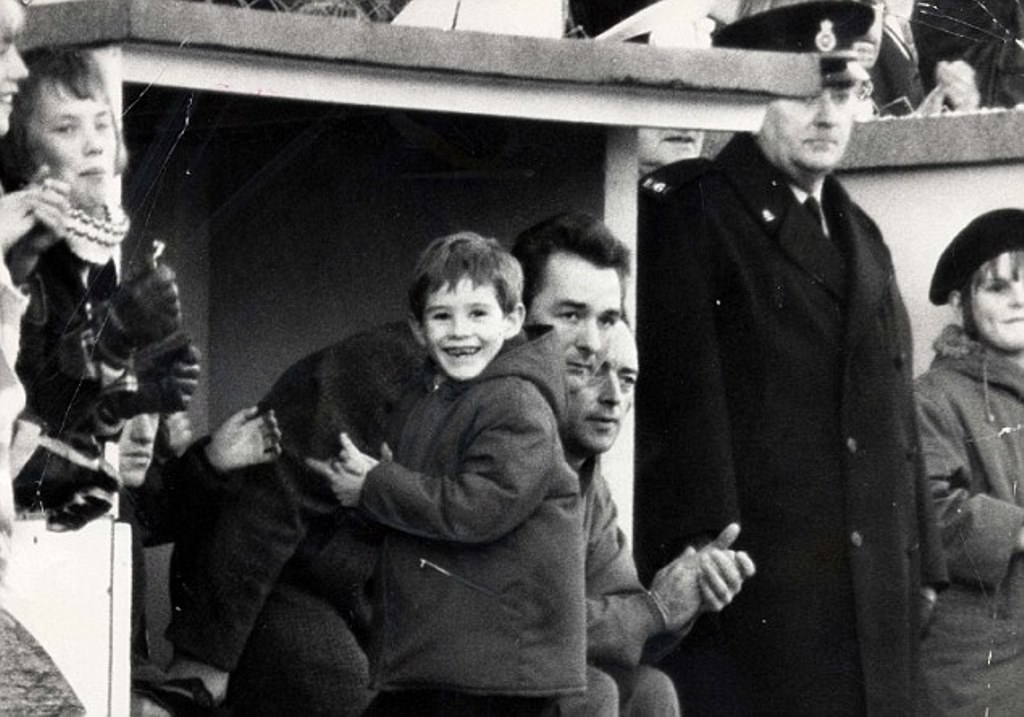 (Picture: Action Images via Reuters)
By John Wragg
IT SEEMED like a good idea at the time. A very good idea. I'd put my business card into the top pocket of my jacket ready to give to Brian Clough.
I knew Malcolm Allison very well and he knew Clough. I was moving jobs from Manchester to work in the Midlands and I had to get to know Cloughie.
So I asked Malcolm if he'd have a word for me, give me a reference, smooth the way a bit.
After a game at the City Ground I seized my chance.
"Brian, I'm John Wragg, I've just moved into the area to work for the Daily Express. I think Malcolm Allison might have mentioned me to you."
Clough said nothing. I whipped the business card out of my top pocket, offered it to him.
He just looked at me. I saw disdain. Then he spoke.
"Malcolm has rung. I'm very pleased you've got a business card. But I don't f—— want it."
And he was gone.
That was my first lesson. You don't try and impress Brian Clough. You don't cut corners. He'll decide what his opinion is of you. As his managerial co-partner  Peter Taylor would say: "You have to earn your corn."
Clough's son, Nigel, is different to his dad, different character, different personality. But the rules are the same. Nigel will make his judgement when he's good and ready.
Brian Clough died in 2004 . He would have been 82 last month, March 21. Nigel's birthday is two days before that.
One of two sons and a daughter, Nigel was never Nigel. He was "The Bairn" or he was "The No9". Brian never called him son, my lad, Nige or, indeed, anything worse, not in all the time he played for him at Nottingham Forest.
There's a big photo of Brian and Nigel, when he was very, very young, that hangs in the Derby County media room to this day.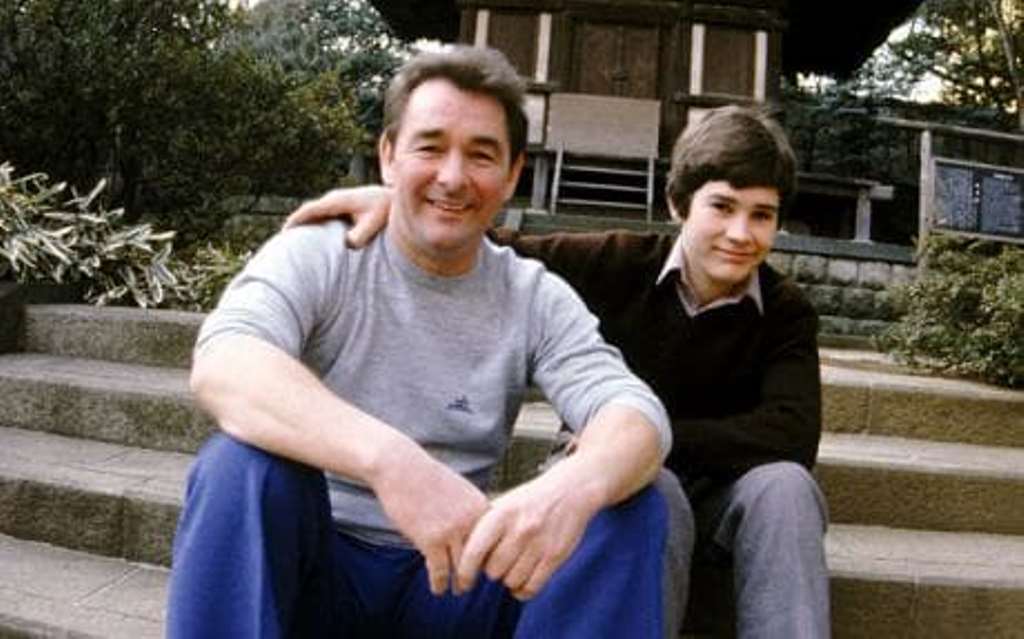 It's black and white and was taken in Clough's office at the old Baseball Ground at the time when Brian was taking Derby out of the old Second Division, making them champions of England and getting them to the semi-finals of the European Cup.
From memory I think there is a telephone involved, one of those big black ones, and both Brian and Nigel have beaming smiles.
The photo stayed there all the time Nigel was manager at Derby, no embarrassment from Nigel as he sat a few yards away from it, game after game, giving his post-match opinions. Why should there be? It shows dad and son as one and they are surrounded by football.
It was like that at Forest, too. Before Nigel grew up and played for his dad there he sat, as a bairn, on managers'  benches up and down country and all over Europe.
When Forest were abroad, Nige, now a schoolboy, would be there as well. If you took a walk in a foreign city as Forest got ready for a game you would see Nigel, usually on a park bench, on his own, doing his homework or reading a book.
He would give a polite hello but Nigel was reluctant to get involved in a conversation. It was the same when he progressed into an outstanding player, becoming Forest's second top scorer of all time with 102 goals in 324 league games.
His dad's record with Middlesbrough and Sunderland was 251 goals in 274 league games. Just read that again. A strike rate of almost 92 per cent.
The world's most expensive football is Paul Pogba at Manchester United for £89m from Juventus. Up to mid-February, his career record was 32 goals in 151 league games. So where would that have left Brian Clough's value?
To misquote him a little. "Well, we'd have a discussion. I'd put my point of you. You'd put yours. Then you'd agree that I'm No1."
Nigel had a difficult path to tread during his ten years, in two spells, at Forest. As the son of the manager he was treated with suspicion initially and the players tried him out with one or two dressing room set-up criticisms of his dad to see if they got back to him. They didn't.
It was also why he didn't talk to the media. It was difficult for Nigel and he met requests for an interview with a polite but firm "I'd rather not thank you."
It was also why Clough referred to Nigel as The Bairn or The No 9 , he wanted him as just part of the dressing room, ignoring the fact that he was a Clough.
But Brian was so proud of him.
I'd gone to the old Burton ground for an FA Cup tie when they were Non-League and I was climbing the Everest-like steps to the press box at the back of the stand when Brian bellowed out "Hey, John, what you doing here please?"
"I've come to see Nigel, Brian."
"Eh, well done."
And there was a big double thumbs up.
Brian, in his retirement, loved going to his son's games. When Nigel was at Burton the first time round Brian would sit in the main stand, often with his other son, Simon, chief scout for Nigel, and his daughter, Libby (or Elizabeth if Clough had judged her having done something wrong).
His knees were bad at this stage and to save him the pain of getting down stairs for a half time cuppa, the ladies would bring Brian tea and cakes on a tray to his seat.
Once, when I was at Brian's house in Quarndon, Derby, doing an interview during his retirement, he said, "John come here."
We moved to the French windows. "Hey, look up there please. Can you see the house and the outbuildings?"
I could. Just on the horizon, raised slightly, across fields and past the sheep.
"That's where The Bairn lives. He used to be a footballer you know. Hey, he's got under floor heating."
When Nigel left Burton, having got the club to the point of promotion to the Football League, and took over at Derby, it was a brave move, following in his dad's big footsteps.
That he wasn't allowed to finish his job there, told to go after he'd pulled the club out of a right mess, slashed the wage bill, got a team together but unable to sustain a promotion push, it annoyed him so much the anger is still inside him.
Others had made him fail at his dad's club.
Nigel took the Sheffield United job. They were a basket case at the time, close to relegation from League One and not only did he rescue them, he put the Blades on the fringe of promotion and took them to the semi-finals of the FA Cup and League Cup.
But Sheffield United were also a club low on gratitude and patience and he was sacked in May 2015. Nigel, like Brian did, values people he can trust and he reunited again with his friend, Ben Robinson, chairman of Burton Albion in his initial successful spell and still there today.
If Nigel had wanted to go and manage Nottingham Forest in January, and the heart strings pulled to breaking point, Robinson would not have stood in his way, just as he didn't when Derby called.
Nigel took advice from friends like Stuart Pearce, himself who had returned as a legend and found Forest an impossible job, someone not alone in that during Fawaz Al-Hasawi's ownership, and declined.
Brian could be a very funny man and Nigel inherits that.
When Burton were at home to Manchester United in the FA Cup and held them 0-0, the media overflowed the small press box and into the stands behind Nigel's manager's bench.
It got to 75 minutes or so and to the point where whatever happened next, Burton had had a glorious day. Nigel turned and addressed the national press sat behind him.
"I'm thinking of putting on a sub," he asked. "What do you think?"
There was a huge smile. But he declined our advice.
Now he battles to keep Burton, playing in and winning the Northern Premier League only 15 years ago, in the Championship.
Back-to-back promotions, firstly with Jimmy Floyd Hasselbaink as manager when they were champions of League Two, and last season as League One runners-up with Clough, have got Burton this far.
Old Trafford could take Burton's population of around 75,000 and still have a few seats on sale. Clough has the club significantly fighting above their weight.
At 51 this birthday Nigel's not The Bairn these days, but Brian would see his No 9, there'd be a double thumbs up, and he might, probably for the first time ever face to face with his dad, get a "well done".
*This article originally featured in Late Tackle. The next edition is available April 20th.
Tagged BAFC, Brian Clough, Burton, Burton Albion, Clough, DCFC, Derby, Derby County, EFL, Forest, NFFC, Nigel Clough, Nottingham Forest, SkyBet Championship