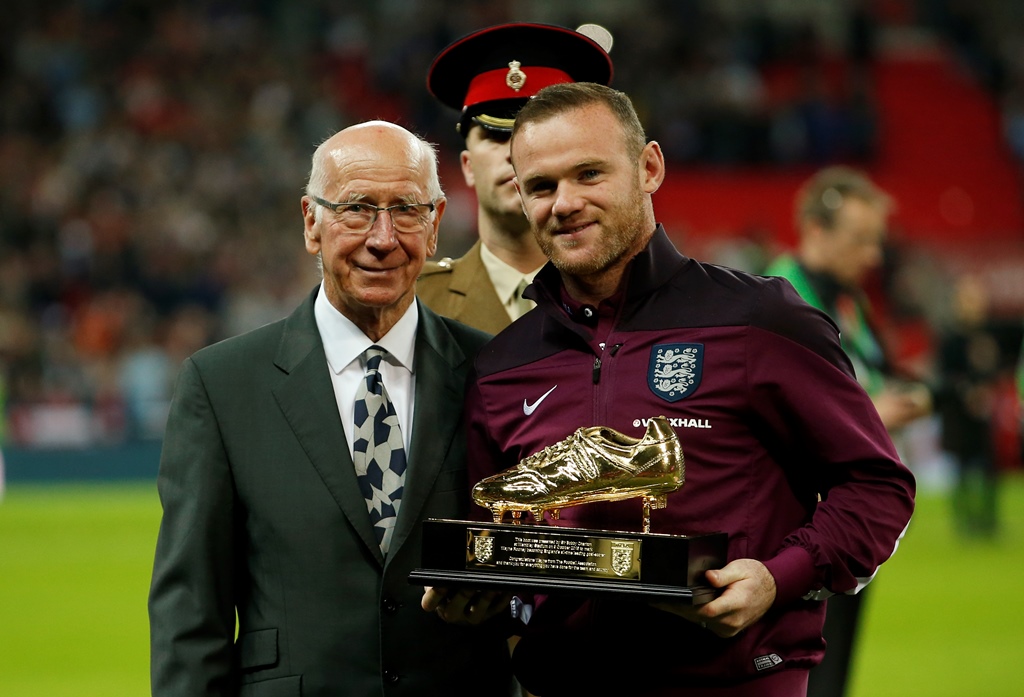 (Picture: Action Images via Reuters)
HOW can a man who is his country and his club's all-time top goalscorer not be deemed a legend?
That is the question I'm addressing in this article, and it's one that deeply saddens me.
For me, Wayne Rooney was my footballing idol growing up. I was seven years old when he became the youngest player to ever play for England at the age of 17, nine years old when a metatarsal injury robbed him from firing England to the Euro 2004 semi-final, and have enjoyed watching him grow at Manchester United since.
One cannot deny that he has had his fair share of ups and downs, but what we cannot deny is his talent and professionalism.
From a young age at Everton, he always looked like he was going to go onto big things, highlighted through his nickname the White Pele.
He was viewed for a long time as one of England's best strikers, but, sadly, in the last ten years or so he has not shown his quality in international tournaments.
Yet at club level he has won everything there is in the English game.
For Manchester United, he has won the Champions League, been part of the teams that got to the final twice in two years against Barcelona but fell short, has won five more Premier League medals than Steven Gerrard, Jamie Carragher, Robbie Fowler and Luis Suarez combined, and two more than Frank Lampard.
Sure, he hasn't won the most: that honour goes to Ryan Giggs, who won an incredible 13 Premier League titles during his time.
He isn't even the Englishman with the most medals: that honour goes to Paul Scholes.
But he has been a prominent figure in a fruitful period for Manchester United. Once Cristiano Ronaldo moved on, Rooney helped to carry the team, scoring key goals.
There is no doubt that he scored one of the best goals Old Trafford has ever seen: his overhead kick against Manchester City was one of great technique and still gives Red Devils fans goosebumps.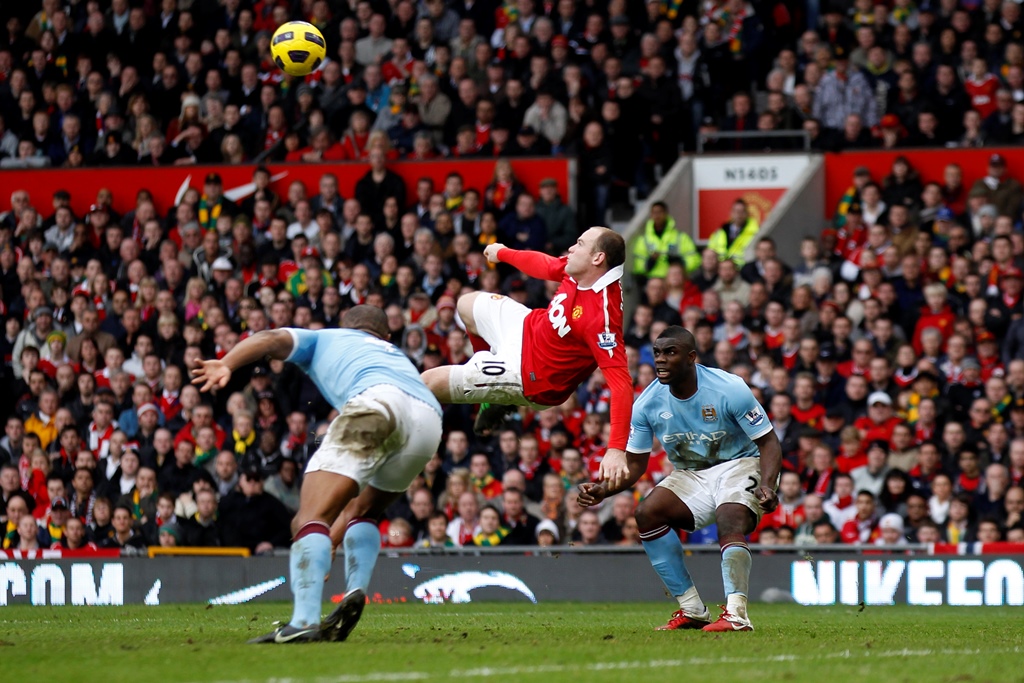 Yet United fans don't put Rooney in the same breath as the likes of Giggs, Duncan Edwards, Bobby Charlton, George Best, Denis Law, Roy Keane, Gary Neville, Ronaldo and Scholes.
Even though he has won everything, he would struggle to get into some fans' best XI, even a best 20.
When he broke Bobby Charlton's club tally by notching his 250th goal for Manchester United against Stoke in January, there may well have been respect for the captain for breaking the record, but it was quickly followed by fans hoping he would leave in the summer to make way for fresh talent.
It also led to a fierce debate amongst the fans about whether or not he was in fact a legend.
Granted, trying to leave one of the best clubs in the world for your rivals is not a good move, but Rooney has apologised often enough for each saga (something you feel would have been heavily influenced by his agent).
At the age of 31, Rooney seems to be near the end of his career, having peaked early.
He barely makes the first team now, and instead sits on the bench waiting for his opportunity.
Rooney has waited for his moments, coming off the bench when needed and making a good impression on Jose Mourinho. He has been the model professional, and when his team needs him, he provides. His record-breaking goal, a late free-kick against Stoke, was not even celebrated.
Instead of celebrating the achievement, he ran back to the halfway line to push his team on to get the winner.
Though the Red Devils didn't win, it proved the immense professionalism of the man.
He could have, quite rightly, celebrated like mad that he'd broken a 44-year record. Instead, as a captain should, he set an example that the game wasn't over.
It's moments like that which make me question why Rooney – who recently stated his commitment to the cause after being linked with a move to cash-crazy China – isn't given legendary status.
As an individual he has admitted his mistakes: he was quick to admit recently that he was in the wrong over the England drinking scandal (in which, by the way, he was not the biggest culprit), and has admitted that pushing for a move in the past was wrong.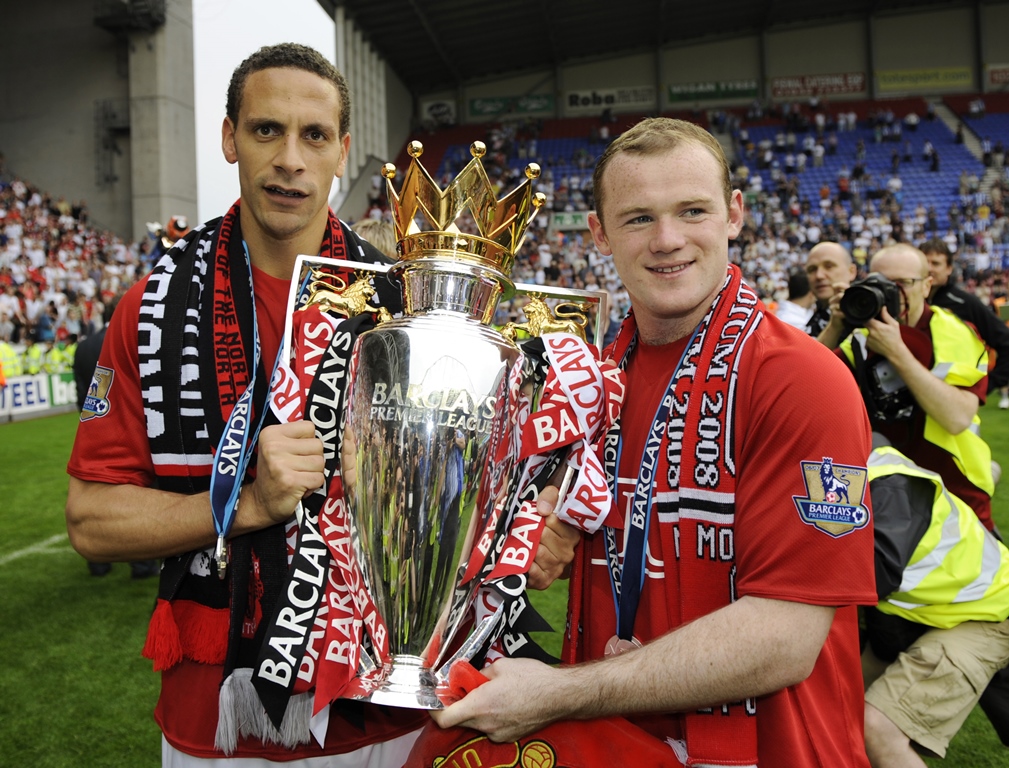 In any other country, if the player that broke scoring records was still playing, they would be the first name on a team sheet.
For England, many opposition fans and players are left puzzled that he is regularly given stick and being dropped after doing so well for his country.
For United, his own fans don't give him the compliments and praise he deserves, after being a club stalwart for over 13 years and helping the team to win everything.
Sure, he isn't the leader that Bryan Robson was, he isn't a one-club man like Giggs, Scholes and Neville, and he was born in Liverpool. But all that aside, he has been as effective to Manchester United as Steven Gerrard to Liverpool: he has won more, scored more and scored better goals.
Rather than waiting until he stops playing or dies to give him the legend tag, maybe it's time more people realise what Rooney is: the best player England have had in the last 15 years, and a legend.
*This article originally featured in the March/April edition of Late Tackle.