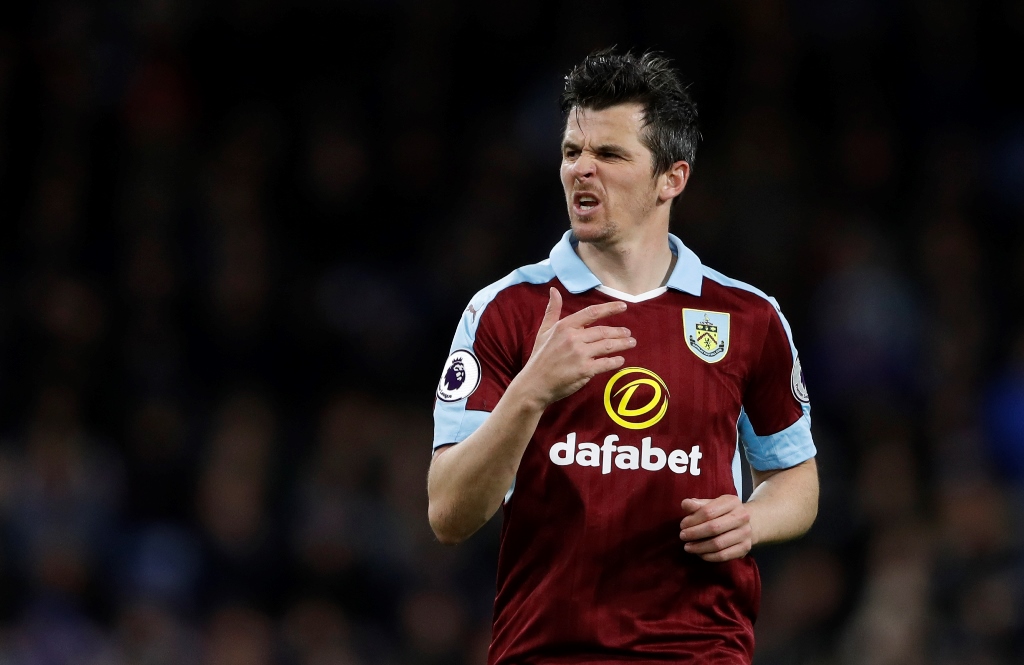 (Picture: Action Images via Reuters)
By Tom Seymour
AS LINCOLN City became the first Non-League team to reach the FA Cup quarter-finals since QPR back in 1914, one man threatened to steal the headlines – and it wasn't Sean Raggett, scorer of the 89th-minute winner.
No, that man was Joey Barton, midfield enforcer for a Burnley side that had just been on the end of a 1-0 loss to their National League opponents.
Barton had become embroiled in some argy-bargy with Lincoln striker Matt Rhead and a video of the midfielder appearing to stand on Rhead's foot before throwing himself to the floor as if hit by an elbow started doing the rounds on social media.
Soon after Barton was one of the top trends on Twitter, not exactly stealing the limelight from the Imps' incredible achievement of knocking out a Premier League side, but ensuring he was in the conversation.
Despite apparent evidence to the contrary, Barton tweeted after the match: "Tried to duck under his arm and he moved it back and hit me on the head. Contact is part of the game, no problem with that."
Twitter is Barton's domain. While many other footballers allow their management or PR companies to run their accounts and promote their "brand", the 34-year-old seemingly does everything himself, tweeting about topics as diverse as Question Time, Isambard Kingdom Brunel and Celebrity Big Brother.
In fact, he has become so adept on the platform he is the 42nd most followed footballer on the entire planet – ahead of Thomas Muller, Raphael Varane and Paul Pogba.
Not bad for a man whose highest ever Premier League finish is eighth.
There are 13 others from England's top flight with more followers than Barton, but each has either a Premier League, Champions League or World Cup winner's medal among their collection – except Zlatan Ibrahimovic, although his 13 league titles over the past 15 years speaks for itself.
Barton's greatest piece of silverware is the Championship, which he won with Newcastle United in 2009-10 and Burnley last season.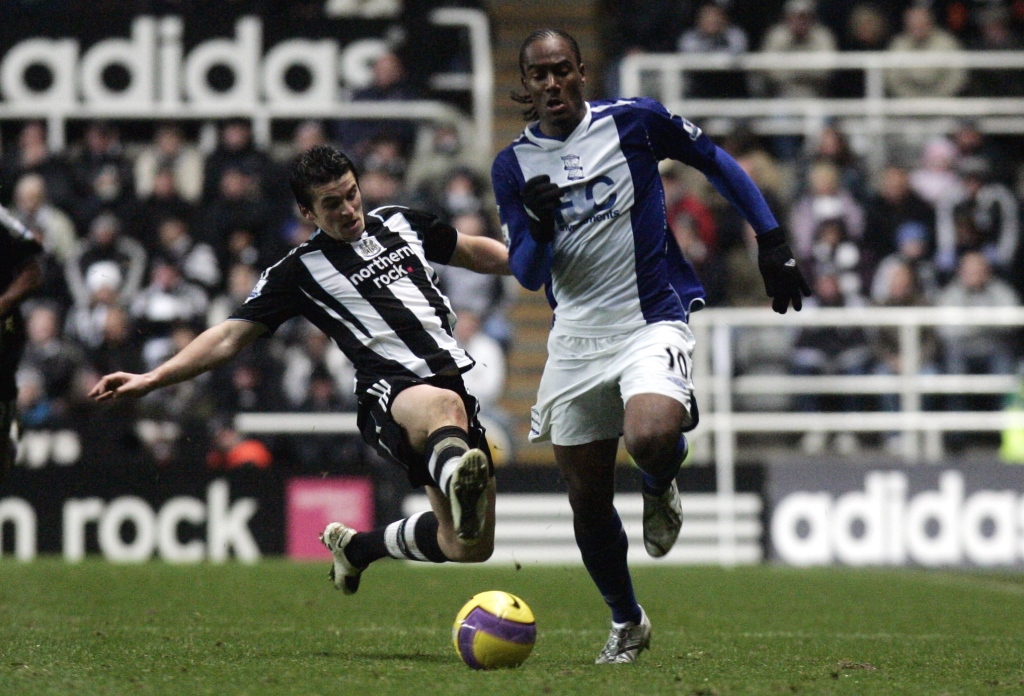 This is the Merseysider's 16th year in professional football after breaking into the Manchester City first team back in 2002.
During that time he has been relegated three times with three different teams and played three seasons in England's second tier. He has one senior international cap, earned after replacing Frank Lampard from the bench in a friendly against Spain in 2007, and both Lee Cattermole and Glenn Whelan have more Premier League appearances than him.
In fact, Barton's most successful spell came during a one-year loan stay in France, where he helped Marseille to second in Ligue 1 during 30 appearances for the club.
Unfortunately, his time across the channel is mostly remembered in his home country for a bizarre press conference in which the midfielder spoke English with a French accent.
So how does a player with a solid, but unremarkable, career manage to attract so much interest? For instance Barton's 2016 autobiography, 'No Nonsense', is the fifth best-selling book in amazon.co.uk's football section; beating offerings from Sir Alex Ferguson and the aforementioned Ibrahimovic.
Well, it is partly down to moments like the Rhead "elbow" and faux-French accent. Throughout his career Barton has courted controversy both on and off the pitch.
During his third season in the City first team, Barton was almost sacked by the club after he stubbed a lit cigar out in a youth team player's eye and the following summer was sent home from a pre-season tour of Thailand for attacking a 15-year-old.
In 2006, he was fined for exposing his backside to the Everton fans at Goodison Park and a little under a year later was given 200 hours of community service, a £25,000 fine and six-game ban by the FA and ordered to pay £3,000 in compensation for a training ground attack on teammate Ousmane Dabo.
After moving to Newcastle, Barton later spent 77 days in prison in 2008 after being caught on CCTV hitting a man 20 times in Liverpool city centre. Shortly after, he admitted he was an alcoholic.
He moved on again in 2011, this time to QPR, and earned himself a 12-match ban at the end of that first season.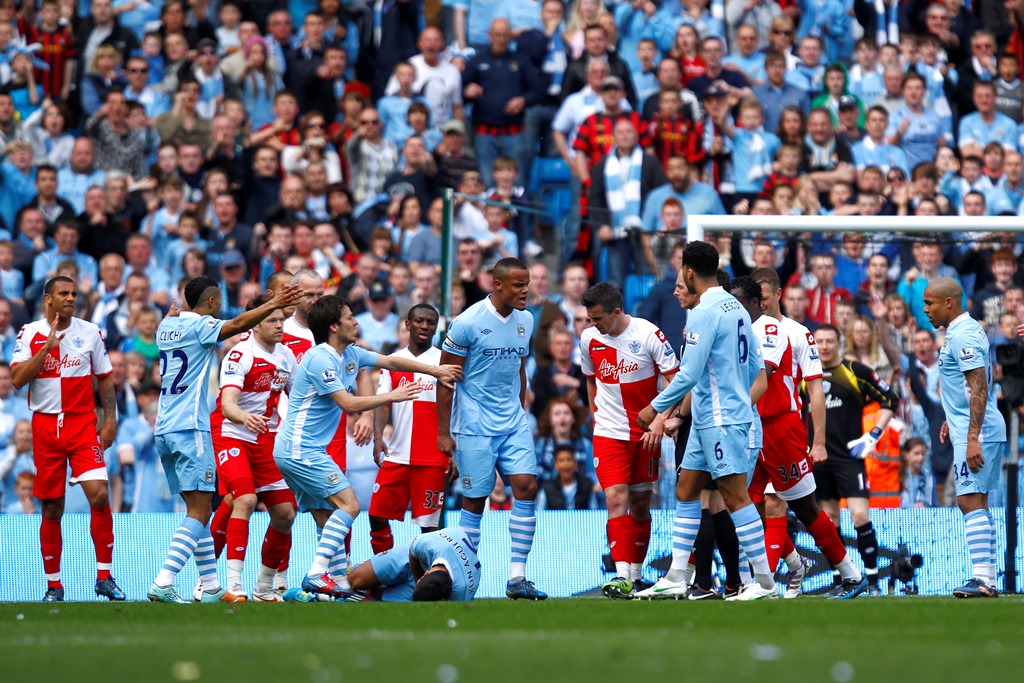 After being shown a red card for elbowing City striker Carlos Tevez, he then kicked Sergio Aguero and attempted to headbutt Vincent Kompany, resulting in a brawl that also cost Barton the club captaincy and six weeks' wages.
Even during his relatively successful stay in Marseille he was given a two-match ban for calling Paris Saint-Germain defender Thiago Silva an "overweight ladyboy" on Twitter.
Last September at Rangers he was banned by the club following a training ground argument with teammate Andy Halliday. He eventually had his two-year contract terminated after just six months at Ibrox.
It's easy to see why Barton wrote a book. It's also easy to see why those such as Daily Mail journalist Martin Samuel dubbed Barton a 'thug' in a 2012 column.
Former Rangers striker Kris Boyd also wrote in the Scottish Sun that Barton "used Rangers and their supporters from the second he walked through the front door. For me, he only came here as a PR stunt".
Barton is certainly no stranger to self-promotion. Book sales and Twitter followers don't generally arrive in such volume for the meek and reserved.
Yet there is also another side to the combative midfielder. One that saw the BBC call him "a philosophical sportsman to rival Eric Cantona" – an organisation that also came under fire in 2015 after appointing Barton as a radio football expert.
He started a philosophy degree in 2014 and regularly quotes Friedrich Nietzsche and The Smiths' lyrics on Twitter.
It is this Jekyll and Hyde persona that has made Barton someone that tabloids and trolls love to hate and which, at 34, will probably give him a path into a media career in the not-so-distant future.
As fellow famed football "intellect" Pat Nevin explains: "Joey Barton is A1 what media companies are looking for. Robbie Savage is quite similar and absolutely catches the zeitgeist. I suspect Joey will too."
*This article originally featured in the April/May edition of Late Tackle magazine.