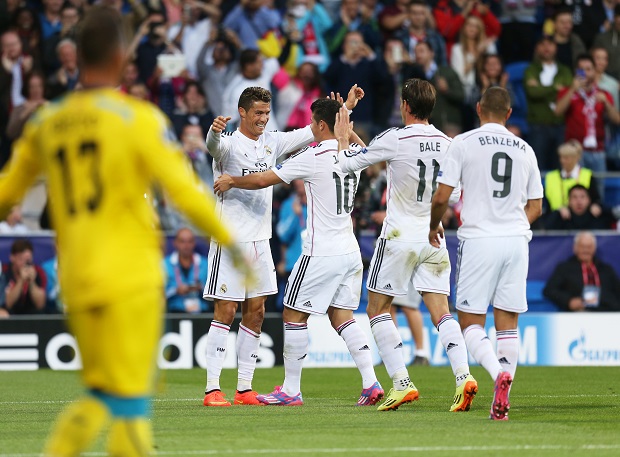 When Florentino Perez was elected Club President of Real Madrid back in July 2000, no-one could have predicted the influx of 'marquee' signings that were to follow him into the Bernabeu. Players – now icons – such as Iker Casillas and Raul (who were in their youth at the time) were joined by Ronaldo, Luis Figo, Zinedine Zidane, Roberto Carlos and even David Beckham. Despite this, the team dubbed as Los Galacticos managed less than ten trophies throughout their six years in superstardom. Ten trophies in just six years may seem like a huge ask, but considering the money spent by Madrid during that time, it was probably an acceptable demand when factoring in Domestic Cup competitions and European football in with weekly league demands.
Fast forward just three years to 2006 and Perez was elected for the second time and in the four years he has been with the club, it is fair to say he has once again tried to usher in a new era of ample talent at the Spanish giants. Cristiano Ronaldo was the first in – alongside Kaka, although the Brazilian failed to shine in La Liga – and both Karim Benzema and Xabi Alonso were soon to follow, while several World-Class names such as Arjen Robben and Wesley Sneijder departed.
Angel Di Maria, Sami Khedira and others joined Madrid but it was only until recently that people begun to take notice Real once more. After several La Liga title battles with Barcelona – some won, some lost – Jose Mourinho left in the summer of 2013 and Carlo Ancelotti arrived, not long before Gareth Bale joined for a blockbuster fee.
Now, for a player of Cristiano Ronaldo's magnitude, having serious speculation over whether Bale broke his record transfer fee must have been a sucker punch to the ego, but instead of outcasting the Welshman, Ronaldo has opted to form a curious yet enthralling partnership with the former Spurs man, which was on full show in the recent European Super Cup triumph over Sevilla. Bale took but a glance into the box before delivering a pinpoint pass for Ronaldo to open the scoring.
But, in truth, this article was complete as soon as the starting line-up for that eventual victory was announced throughout the Millennium Stadium – given the team Madrid opted to play.
Toni Kroos, James Rodriguez, Cristiano Ronaldo, Karim Benzema, Gareth Bale and Luke Modric. An attacking six you would be hard pressed to even come close to rivalling. Even the Joachim Low, architect of Germany's World Cup triumphs this summer, would be envious of the tools at Ancelotti's disposal. Just like a proven gambler would read a review of every online casino in Africa before touching down on their chosen tables – Ancelotti has thoroughly tweaked and trimmed players such as Ozil away from his side and kept Di Maria and Alonso around for respective firepower and experience when needed. His attacking elements are both thorough and complete.
For Kroos and Rodriguez, it was a competitive debut in the pristine white of Madrid – and they did not disappoint. But, for the fellow four, it was business as usual, as they set about dismantling Sevilla. Stellar World Cup showings no doubt helped both players earn a spot in the Madrid dressing room and in truth it remains to be seen if they will consistently live up to the billing, but if you factor in Sergio Ramos and Iker Casillas – who are still figureheads in the heart of defence – while remembering there is still plenty of potential in players such as Raphael Varane and Daniel Carvajal across the rest of Madrid's defence, and you have as close to the former Galacticos as you can currently get.