Could Arsenal Ditch Their Record Signing To Save Their Season?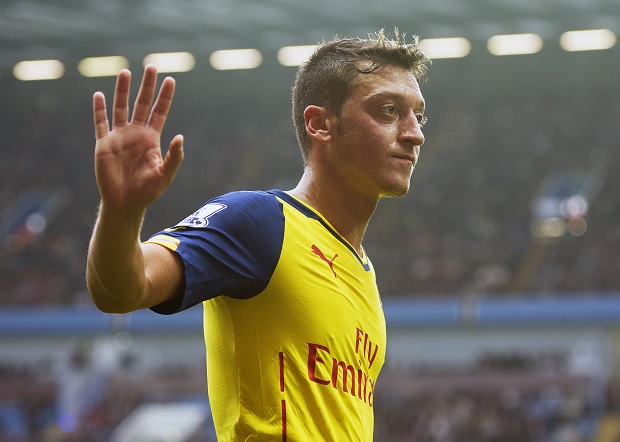 By Matthew Harris
It's been a very mixed start to the 2014-15 Premiership season for Arsenal and while the club have only lost once in their opening eight league matches, the Gunners have won just two in that period and some tough fixtures in the coming weeks could define their campaign.
As the teams came back from the October international break, the North London outfit were fourth favourites with betting exchange Matchbook to win the Premiership title but after that uncertain start, some supporters are getting concerned over the club's ability to finish in the top four and to retain their Champions League status.
Where's the problem?
In the past, manager Arsene Wenger has been criticised for not spending enough in the transfer window but that accusation can surely no longer apply. Having broken the club record with the £42.5 million capture of Mesut Ozil in 2013, Arsenal went on to purchase Alexis Sanchez from Barcelona for £30 million while a further £16 million was laid out in order to bring Danny Welbeck in from Manchester United.
Welbeck and Sanchez answer another perceived problem at the Emirates – a lack of goals. In 2013-14, Olivier Giroud was a lone figure at the top of the pitch but positive starts for the new strikers hints at a productive campaign for both of them.
The likes of Aaron Ramsey and Theo Walcott will also provide goals from midfield so clearly if there is a problem, it lies further down the pitch.
The record fall guy
A slow international week always provides a good breeding ground for idle transfer rumours and if you read the gossip columns, you'll have noticed a host of reports suggesting that the club are set to offload record signing Ozil. According to these stories, the move could happen as early as January next year with the German's compatriot Julian Draxler being lined up as a replacement.
Arsenal are long term admirers of Draxler and the 21-year-old winger could also cover for Lukas Podolski who is also deemed surplus to requirements at the Emirates. The Schalke 04 man would be a positive addition to Arsenal's squad but is this really fair on Ozil who has shown signs of improvement this season?
Difficult beginnings
A missed penalty in the Champions League against Bayern Munich seemed to sum up Mesut Ozil's first season with Arsenal. It wasn't so much the fact that he had missed from 12 yards but his sluggishness and slightly negative body language irked a significant number of the club's fans.
The 25-year-old started 2014-15 in an equally sluggish fashion although many put that down to a hangover from the World Cup, a tournament in which he played a full part as Germany took the trophy.
Encouraging signs began to emerge with a goal and a Man of the Match performance in a win over Aston Villa before Ozil became influential in the 4-1 demolition of Galatasaray in the Champions League.
Sadly a knee injury means that the German faces at least six weeks on the sidelines and for now at least, he has been robbed of the chance to build on those improving performances. In his absence, it seems that certain sections of the media have portrayed Mesut Ozil as the man to blame for Arsenal's stuttering form but is that really fair and how do the Gunners address their weaknesses and get their title campaign back on the right road?
Tagged Arsenal FC, Mesut Ozil