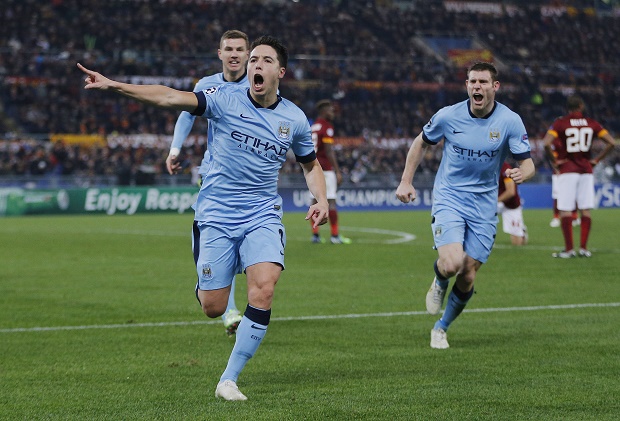 We've just been through a pretty hectic footballing period and, hopefully, most of you will have come out of it with your betting wallets looking up – or at least even – as things really start to take shape at every end of the Football League.
It would be easy at this time for your focus to be set solely on domestic matters but let's not forget that we're only a month away from European competition kicking back into life and there are plenty of lip-smacking odds to be found out there.
There's plenty of football still to be played before this summer's Champions League final in Berlin but there won't be a better time to back your pick, with the wheat separated from the chaff. Let's take a look at the English sides still left in the European Cup and their chances of progression.
The tie of the round for Europe's elite competition has to be Manchester City vs. Barcelona. After meeting at this stage of the competition last time out, both sides will be more than familiar with each other's strength and weaknesses.
In truth, City put in decent performances over both legs during the 2013/2014 competition, but that isn't enough against Barca – especially when the refereeing decisions aren't going for you. However, with Barcelona struggling for form and City hitting their stride, this could be the season that the blue half of Manchester finally takes a major scalp and a big step towards the European summit.
Chelsea find themselves meeting recent foes once more in the shape of PSG. The Blues struggled in Paris last season, going down 3-1 thanks to an early Ezequiel Lavezzi goal, a David Luiz own goal and a late, late strike from Javier Pastore but turned things around – as so often they do – in the second leg, with Andre Schurrle finding the net before Demba Ba clipped in from close range with the clock ticking down.
The West Londoners look a much stronger team this year, despite falling short of their blistering early-season displays in recent games. PSG, on the other hand, are currently third in Ligue 1 and head towards the knockout stages with shaky form behind them and just four goals from their last five league games. They may have captured Luiz's signature during the summer but you'd still have to see Chelsea as strong favourites here, especially after consulting their previous form in the competition. If you need any other news, try checking blue square to keep up to date.
Last but not least is Arsenal's match-up against Monaco. Arsene Wenger heads back to face one of his former teams and in all truth must be savouring both matches.
Monaco topped a weak Group C that was completed by Zenit St Petersburg, Benfica and group runners up Bayer Leverkusen. Managing an average of just 46 per cent possession (the lowest in this year's group stages) and the second-fewest shots – of which, just five translated into goals – the Ligue 1 outfit were far from impressive. Benefitting from a speedy wing-back pairing and decent-looking midfield, Monaco do have quality in places but, even with Arsenal's failings and inconsistencies, you'd have to place the Gunners as likely victors going into this round of 16 encounter.