IN OCTOBER 1991 I accompanied my granddad to West Ham's Upton Park for a London derby against Spurs. This day was significant for two reasons. First, it was my first glimpse of the lily-white shirts of Tottenham Hotspur in the flesh, the team I have supported from that very day, despite them losing to their hosts. It was also to be the first, last and only time I would see Gary Lineker take to the field. Having watched the floppy haired forward perform so well for England in the World Cup a year before, he had fast become the player I looked up to the most.
For people born after about 1987, Lineker will  be recognisable only as a TV personality; presenting Match of the Day, BBC golf, the SPOTY awards or as the face of Walkers Crisps. His days as perhaps the most deadly English striker to pull on a pair of boots have been largely obscured by the career he has forged after his retirement from the game in 1994. A retirement that went almost unheralded owing to the obscurity of his final club, Nagoya Grampus Eight in Japan's J-League.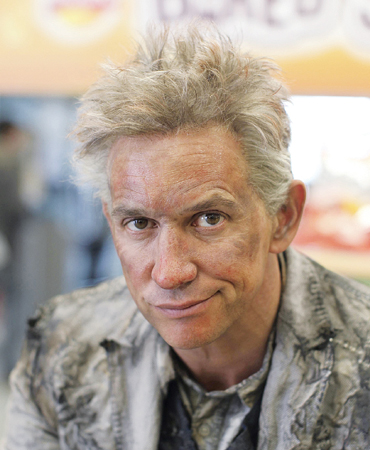 It's ironic that his football career was the only thing he didn't finish expertly. This was the man who remains the only English player to come near to Bobby Charlton's record 49 international goals. And how near he was.
In hindsight, the 'nearly' tag does seem to loom large over Lineker's career and could partly explain the inconspicuous way in which he bowed out of the game. It's been over two decades since Lineker kicked a ball in anger on English soil – the ball being about the only thing he ever kicked in anger having never received a yellow or red card in his 16 seasons as a professional footballer. After 20 years it's about time he is celebrated for the player he was; a true great of not just the English game but in Europe and globally too. Between 1978 and 1992, no 18 yard box, from Filbert Street to the Camp Nou, was safe from his instinctive, clinical, goal-scoring ability.
Having won the Golden Boot at the Mexico '86 World Cup, the Copa del Rey and Cup Winners Cup at Barcelona and an FA Cup with Spurs in 1991, calling him a nearly man would do him a disservice.
He was a player respected by fellow players and the media alike – his two Football Writers' Player of the Year and one PFA Player of the Year awards are testament to that. Quite rightly too. Between 1983-86 Lineker totaled 89 goals in 141 games for Leicester City and Everton, as well as 12 goals in only 18 international appearances.
This voracious appetite for goals led to, what was at the time, a big money £2.8m move to Spanish giants Barcelona – earning Everton a healthy £2m profit after just one season at Goodison Park. His time in Spain is often overlooked as a success, given the miserable history of English players abroad, but under Terry Venables, Luis Aragones and Johan Cruyff, Lineker's time at the Camp Nou was a personal triumph. At a troubled time for the Catalan club their new English striker hit the net on 52 occasions in 138 appearances. As ever he conducted himself professionally and with quiet grace. He learned the language, enjoyed the easy-going Spanish lifestyle and didn't disappoint when it mattered on the pitch; a trait that typified his career.
He made a successful move back to England with Spurs in 1989 after finding himself frozen out by Cruyff, who often played him out of position. In London he continued to display his prowess in front of goal scoring 80 times for Tottenham in 138 games. By now he had firmly established himself as a goal-poacher extraordinaire, starting many a celebration from his backside or flat on his face after prodding home another typical finish. But he had more to his game than that. His anticipation, movement and touch were the foundations on which he built his goal tally and his ability to link so effectively with his strike partner made him a perfect team player.
Among all this however, sits the spectre of what might have been. Lineker's was a career that was far from unfulfilled, but the nearly moments would surely have cemented his place among the greats. He was a part of the Everton team that could have won an historic double in 1985-6 and, although Lineker scored first in the FA Cup final, the Toffees lost  both the cup and the title to Merseyside rivals Liverpool. A year later after his success in the World Cup he was placed second in the Balon D'Or and in 1991 he came third in the FIFA World Player of the Year behind Lothar Matthäus and Jean Pierre-Papin.
Although his Spurs side triumphed in the 1991 cup final over Nottingham Forest, Lineker was unable to make his personal mark on the final – missing a penalty and having a goal wrongfully disallowed. He shone in the semi final against Arsenal, scoring twice in a 3-1 win but his performance was almost a sideshow to the gut-busting effort, sublime skill and spectacular free kick of Paul Gascoigne, who stole the plaudits. He came within a whisker of equalising for England against Argentina in '86 World Cup quarter final after Maradona had scored first with his hand and then with the goal of the century. Four years later he was part of the England side that fell at the semi-final stage despite equalising against the Germans and converting his penalty in the shoot-out.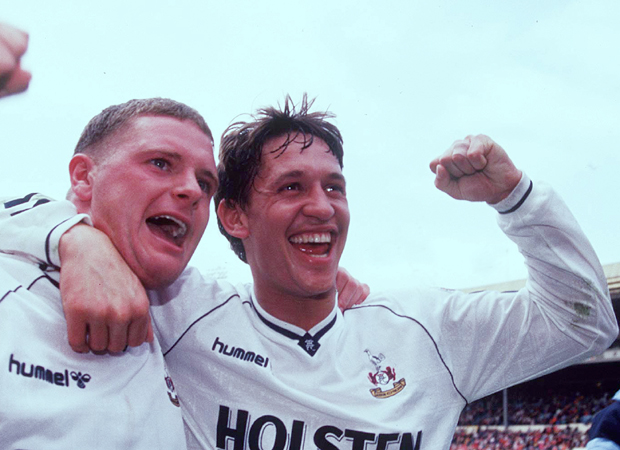 In a friendly against Brazil in May 1992, Lineker was presented with a golden opportunity to match Charlton's record 49 international goals from the penalty spot. He scooped a tame effort towards the goal, where Brazil's goalkeeper Claudio Taffarel guessed correctly but dived almost too early; the ball hit his arm and flicked behind him before he adjusted his weight and fell on the ball as it sat a foot from the goal line.
It was the first and only time Lineker had missed from the spot in his England career. His rueful smile following the miss understated the disappointment that was felt across the country. Exactly one month later in Solna, at the European Championships in Sweden, he was substituted for former Leicester City strike partner Alan Smith in the 62nd minute; bringing the curtain down on his international career, one goal short of the record.
As we now know, this was far from the end of Lineker's time in the spotlight. His easy manner, impish smile and self deprecating humour made him a perfect fit for media work. But behind his now silver locks, boyish grin and oversized ears is the beating heart of one of the most clinical marksmen to grace the modern game. He should be remembered in this country for the player that he was and not for the personal disappointments that befell him. He captured my imagination during that summer of 1990 and I am privileged to say that I saw him play. Just once. But that makes it perhaps that little bit more special. For better or for worse I became a Spurs fan at Upton Park in October 1991 and I have Gary Winston Lineker to thank for that. He scored that day too. Of course he did.
@flicksandtricks