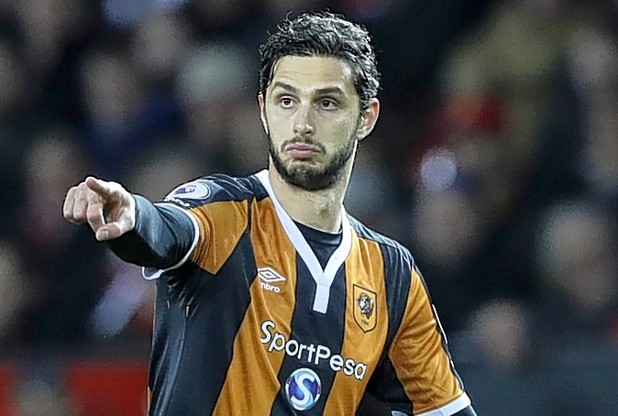 By Edd Paul – @Edd93Paul
Think of Italy and you envisage sun, sweeping Mediterranean landscapes, and above everything else, excessive amounts of pasta.
Think of Hull and you don't envisage any of these things, because it's Hull and it's wet and it's cold and it's grey. Unfortunately, no-one seemed to warn Andrea Ranocchia of this before his loan move from Inter Milan to the Tigers in January.
Speaking to GianlucaDiMarzio.com, the Italian defender spoke of his struggles adapting to how drizzly and rubbish England is.
[quote]"I do struggle with the language and driving on the 'wrong' side of the road was a problem – on the first day alone I went into the wrong way down two crossings. I've already scraped the rims on my car wheels on the pavements.
"I will admit, I've been here for a month and a half, but I am yet to see the sun. It rains practically every day. I really miss pasta, too."[/quote]
It's almost as if moving from Milan to Humberside is a massive culture shock.
Anyway, Hull isn't too bad; it's the UK City of Culture! Mainly because they can't give the award to London every year but still, it counts! It's got a big bridge! Just look at that bridge. Yeah, baby; that's the kind of bridge that makes you go "oooh, solid bridge, that". *Googles Hull* The sea! The sea, Andrea! Hull has the sea, course it does! Not that you'd want to swim it in, but it's there! Nice buildings, Hull has some of them as well! Oh, and if you're looking for pasta, Hull has a Pizza Express to satisfy your carbonara needs. Hull-tastic!
It could be worse, Andrea. At least you're not in Stoke.