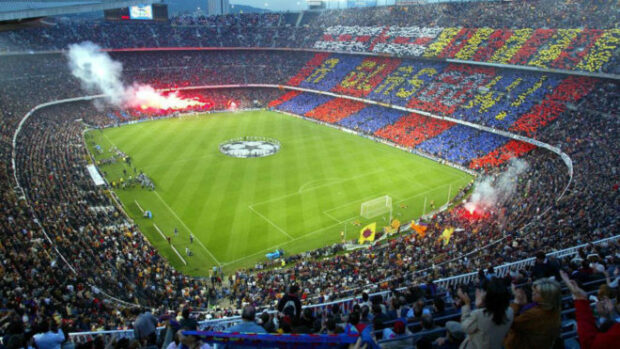 Defending La Liga champions Barcelona have topped the Deloitte Football Money League for the first time, while Liverpool continue to close the gap on Premier League rivals Manchester United and Manchester City.
Deloite published their annual financial report on the world's top-earning
clubs in January, which showed Barcelona raked in record revenue of €840.8
million in the 2018/19 campaign. This makes the Blaugrana the first team to
ever break the €800 million mark. Betting sites such as William
Hill will apparently adjust their odds as there might be a correlation
between the earnings and the results.
No other team came close in terms of money
earned for 2018/19—fierce rivals Real Madrid came second after they recorded
revenue of €757.3 million during that period. United came third with €711.5
million, an increase of around 7% compared to the previous year's revenue of
€666 million.
Rivals Liverpool came in seventh for the third
year running, according to Deloitte, but the gap on Europe's superpowers
continues to shrink after last season's Champions League triumph.
The incumbent Premier League leaders reported
revenue of €604.7 million and took only €6 million less than domestic rivals
Manchester City, who came sixth.
Bayern Munich and Paris Saint-Germain complete
the highest earners in fourth and fifth, respectively, while Juventus move into
the top 10 after Cristiano Ronaldo's signing helped boost revenue to €459.7 million
last term.
Deloitte Football Money League (2018/19)
1. Barcelona (€840.8 million)
2. Real Madrid (€757.3 million)
3. Manchester United (€711.5 million)
4. Bayern Munich (€660.1 million)
5. Paris Saint-Germain (€635.9 million)
6. Manchester City (€610.6 million)
7. Liverpool (€604.7 million)
8. Tottenham Hotspur (€521.1 million)
9. Chelsea (€513.1 million)
10. Juventus (€459.7 million)