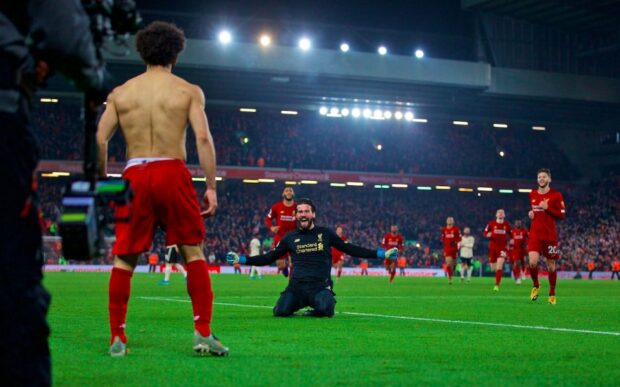 The first recorder evidence of Football dates back to the Chinese Dynasties, who used to play a game called cuju. In one form or another, football made its way into Europe around the 12th century, slowly gaining in popularity, and in the 19th century, the first Football Association was formed in England. Since then, football has evolved to more than a sport.
Football went through major rule changes but
many of them were implemented in recent years. From the VAR system to the new
substitution rules, football is not immune to being tweaked.
What To Expect From Football In
2020/2021
In recent years, almost every major league
made changes to their rule book, and the way decisions were made was forever
changed with the implementation of Video Assisted Refereeing (VAR). Soon after
other changes were made, for example, allowing the 4th substitution only if the
goalkeeper is injured after the team used their previous three, and an
additional '4th substitution' allowed only in extra-time.
Soon, other rules will have been introduced,
such as the perfect ball placement on the penalty-spot and the placement on the
corner-kick marker. These small details were always abused by players, as they
attempted to gain every possible advantage.
In 2020, football was hit by the current
COVID-19 pandemic. All leagues around the globe were suspended, putting the
sport on an indefinite break. However, new rules had to be made to fight the
pandemic even inside the fields, such as no shirt swapping, increasing the
distance between bench players, and the biggest change of all, emptying the
stadiums of fans. But the dark days are over now, football has taken off again
and leagues are finishing their 2019/2020 campaigns.
In the following 2020/2021 season, there will
be other
rules that will be implemented. Stadiums might be empty in many leagues,
contacts between players will remain at a minimum, and other precautions will
be taken to ensure players remain safe. The atmosphere might be a bit dull due
to empty stands, but that won't take a toll on the magic that this game brings!
As the stadiums remain empty, the atmosphere
from the fans will affect the players and with that, the outcome of games.
Empty stands means teams won't have the support of their fans, which can make a
difference in games. This year it will be even harder to predict
who is going to win the golden boot. it will also be incredibly hard for
betters and pundits to predict how games will turn out.
For all our readers in Nigeria looking to earn
some bucks betting on their favorite team, there is a solution – betting
tips.
The fun doesn't have to stop despite current
events. Betting on football has always been active no matter what is happening.
So how can you quench your thirst for adrenaline without any games taking
place? By trying your hand in online casinos.
Online Casinos as the New Sources For Football Replacement
Online casinos can be a good substitute for
the excitement football provides. No more cheering in the stands? No problem.
You can now get your adrenaline fix by playing in casinos, where you'll also
have the chance to earn some money!
There are plenty of new online
casinos 2021 in the UK, and many of the casinos reviewed offer a
wide variety of bonuses and free spins. You can find different offers covering
the highest new casino bonuses, winning chances, and various payment methods.
The other different thing about NewCasinosOnline.uk
is the payment method sorting. As the majority of the players use a credit
card, you can search for an online casino that offers a specific payment
method, so it's important to check that information before completing the
registration.
They have also incorporated the popular No
Deposit Casino option, which offers a chance to users to play without any
personal deposit on the trial version.
Expert Tips From New Casino Star
Aside from the best online casinos in the UK,
you can also find useful tips from the New Casino Star experts. For starters,
the first tip is that with more competition comes the struggle to attract more
users. After that, you'll need to check the repetitive offers presented by
hundreds of sites so that you can stay on top of your game. The real customers are those who will keep
on playing and remain loyal.
No Football? No Problem!
If the world of football grinds at a halt, it
doesn't mean it's the end of adrenaline rushes. The passion for football
matches that for gambling because while you play on the casino tables,
everything is in your hands. The best part? It never gets old. Thousands of new
online casino games are added every day, providing casino players and football
fans with excitement while waiting for football to roll again.
Almost all online casinos out there are
offering users free spins and no deposit bonuses that can quench your thirst
for fun and adrenaline. Need to mix up football and gambling? Check out these football slots!