EFL Realise Whole Game Solution Is Rubbish, Water Is Wet, Sky Is Blue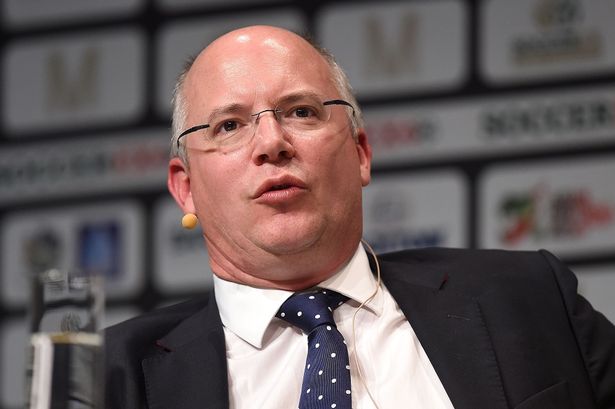 The EFL scrapped their sinister-sounding Whole Game Solution earlier today – no, seriously, stop laughing, come on guys, this is super serious news – and will no longer push for the restructuring of the Football League.
EFL chief executive and administrations magnate Shaun Harvey admitted their plans for reform were "no longer viable" (hint: they were never viable) after the Football Association flat-out refused to reschedule FA Cup games to midweek only, a key component of the EFL's proposals.
Conveniently, Harvey pegged this as the sole reason behind the failure of the WGS, not because it was actually a terrible, terrible idea or the fact big masterplans with the word 'solution' in the title don't usually go down to well.
You can read the EFL's full statement here, but this is what Harvey had to say:
"As a result of the FA's decision, the Board has been left with no option but to end the Whole Game Solution discussions as, in its current form, it is no longer viable. If the weekend slots are not available, then there is simply no way we can meet the financial conditions (to be no worse off) as outlined at the very outset.
 
"The stance the FA has adopted has brought the discussions to a premature end, before fully understanding what the financial outcome from the creation of a new distribution model could be.
 
"If the FA are willing to change its position then we are, of course, open to re-engaging in what is a hugely important debate that was designed to help shape the future of football in this country.
Nicely done, Shaun: not only do you look like a balding Michael Gove, you're starting to spin like him!
Reaction to EFL's announcement has been muted, respectful, and in no way has anybody been taking the piss:
Hear that? It's the sound of the EFL and Shaun Harvey having to swallow their pride. That's it, Shaun, swallow it down. Tastes terrible, doesn't it Shaun? Tastes like something that didn't need to happen, doesn't it Shaun?
The EFL: finding out football fans aren't idiots since 2016.
Tagged EFL, football, Football League, rubbish, Shaun Harvey, Whole Game Solution