EUAN BURNS EXPLAINS HOW FOOTBALLERS CAN TAKE THEIR GAME TO THE NEXT LEVEL WITH AN INTELLIGENT PLAN AND HARD WORK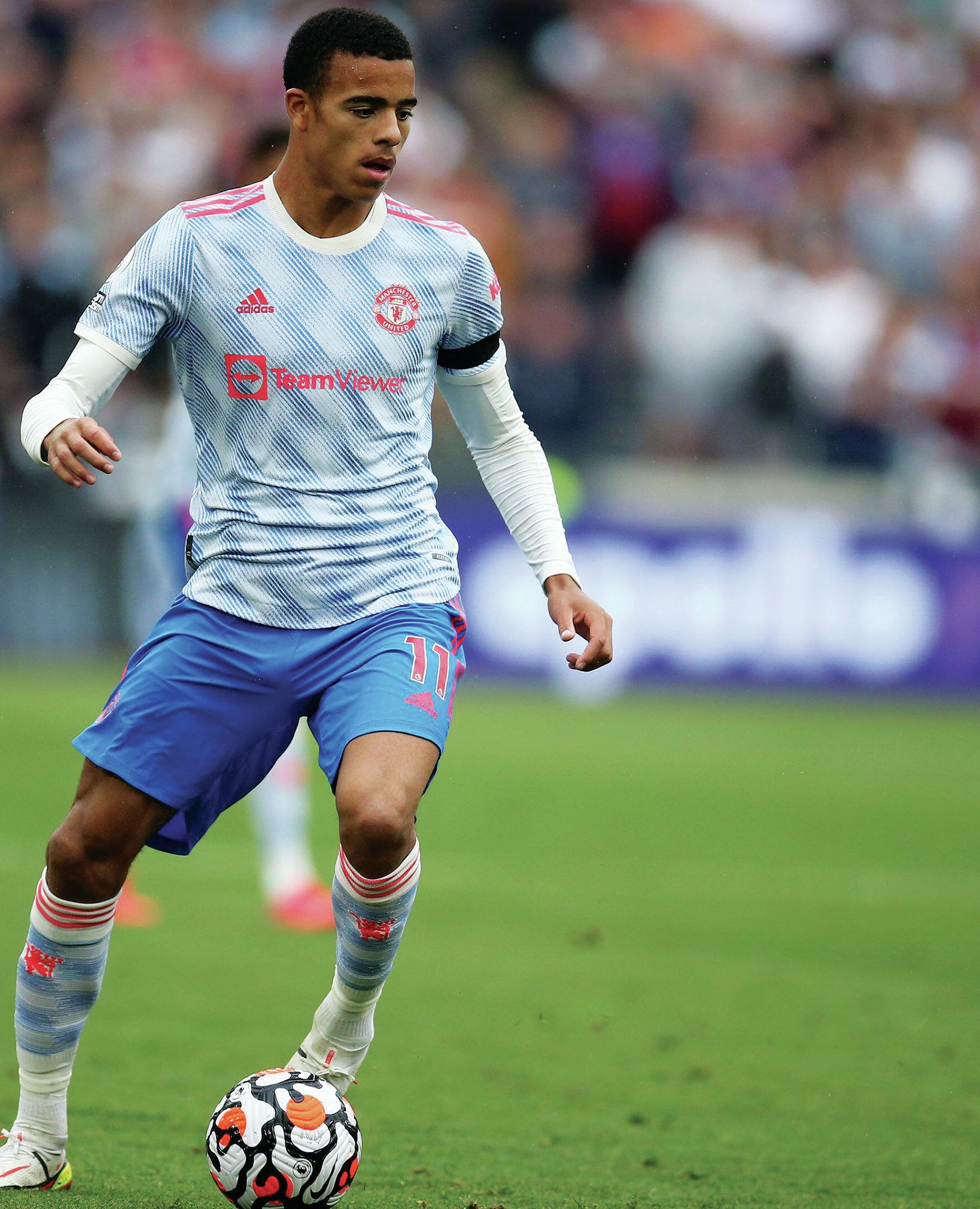 Looking the part: Manchester United's Mason Greenwood
THE natural talent of a footballer can become largely irrelevant if they don't put in the necessary effort to improve and maintain their physique.
It's not always all about being the strongest or the fastest, though. It varies depending on the position that they play.
One of the most visually obvious but deeply interesting ways for a fan to see how a player has been working to improve their game is when they suddenly appear with significantly more muscle mass than they previously had.
This is often the result of detailed discussions between the player and their fitness coaches.
There is an incredibly fine balancing act when it comes to bulking up a young footballer. If they put on too much muscle, they can become immobile and neutralise the best traits of their game.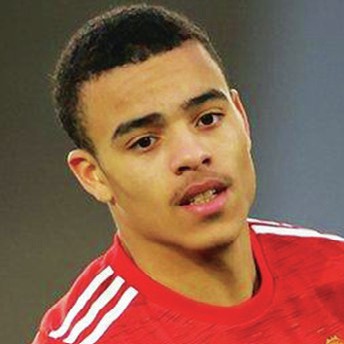 This was the risk that the medical team at Manchester United faced when they decided to add a bit more steel to Mason Greenwood. The 19-year-old broke through into the first team when he still had the physique of a child. He was fast and great at dribbling, but he could be pushed off the ball very easily by experienced defenders.
Greenwood has just turned 20 and he looks like a young man on the pitch now. He runs with more power and purpose than he did before, but the new muscle has not come to the ment of his raw pace. detri-ment of his raw pace.
The coaches decided to lower his amount of cardiovascular training and gradually raise the amount of weight training that the striker was doing. He added around 3kg in his biceps, triceps and quadrilaterals during the first UK Covid-19 lockdown in 2020.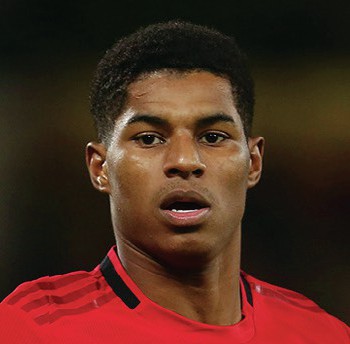 Manchester United coach Ole Gunnar Solskjaer said of his player at the time: "Mason is looking more and more like a man."
It's a very common stage of natural de-velopment for players of Greenwood's age. The same system was used for Marcus Rashford after he broke into the Manchester United first-team as a slender 17-year-old. A player can only get so far without being able to hold their own in a tackle.
Both players now have carefully designed muscular physiques that complement their individual skill-sets.
Greenwood used the break in play during the first coronavirus lockdown to change his body, but it was a change that was also going to happen thanks to his formative age.
At Bayern Munich, they seemed to use that opportunity to make their entire team more muscular, no matter the age. The player who made the most headlines during 2020 for his physical transformation was Leon Goretzka. When he joined the club from Schalke, he was a slender, all-action midfielder who had plenty of stamina.
A year later, and he has been given the nickname 'Hulkretzka' thanks to his new incredibly intimidating physique. He and his personal fitness coach, Holger Broich, were in constant contact and designed a diet and workout plan that has led to his remarkable transformation.
Philippe Coutinho also received the same treatment as Goretzka during his loan spell with the Bavarian side. The ex-Liverpool midfielder has always been very slight, relying on his quick feet and devastating shooting ability throughout his career. Bayern clearly decided that a little bit of added muscle would take his game to another level.
He is now back at Barcelona and it will be very interesting to see if the new physique they have helped the Brazilian achieve is going to change his poor fortunes since his move away from the Premier League.
Two more Bayern stars that have piled on the muscle over the past year or so are Alphonso Davies and Robert Lewandowski. The former is a young left-back who, much like the aforementioned Greenwood, was due some bulking. No one expected him to get quite so big though.
As for Lewandowski, he has always been a model professional with an excellently maintained body, largely down to the fact he is married to a famous nutritionist who has given him a meticulously planned diet for many years.
He has gotten even bigger later in his career, though, which allows him to have more presence in the box as he starts to lower the number of sprints in his game.
Another player who has altered their training regime to make sure they stay at the top for longer is Sergio Ramos, now with Paris Saint-Germain. As he is now in his mid-thirties, he has started to focus on his strength. He has grown his chest and shoulders significantly.
● Euan Burns is a features editor at Origym Centre of Excellence, which provides high-quality personal training courses and packages.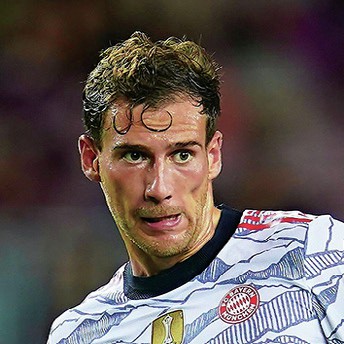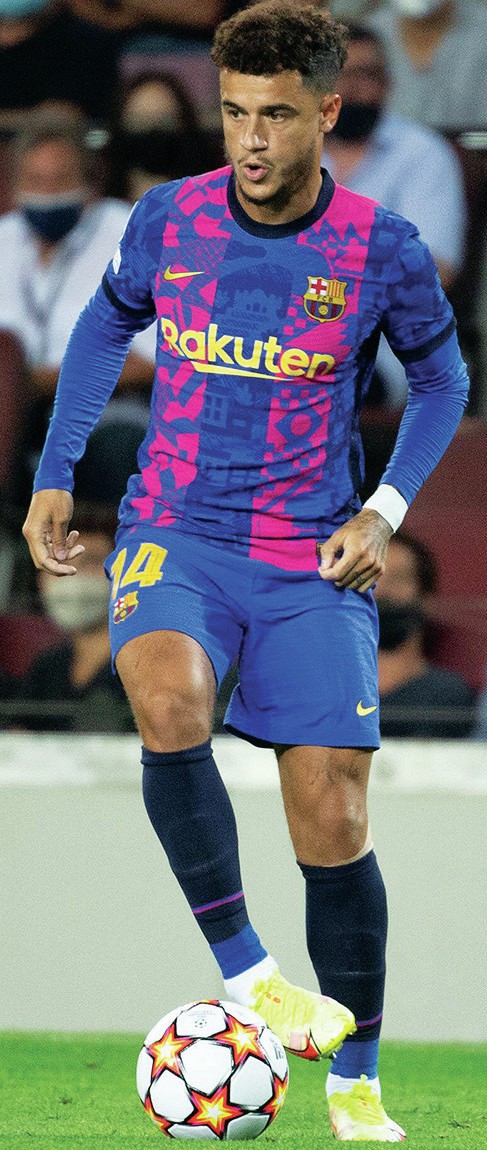 Extra edge: Philippe Coutinho