Is Alexis Sanchez Man Utd's Worst Signing?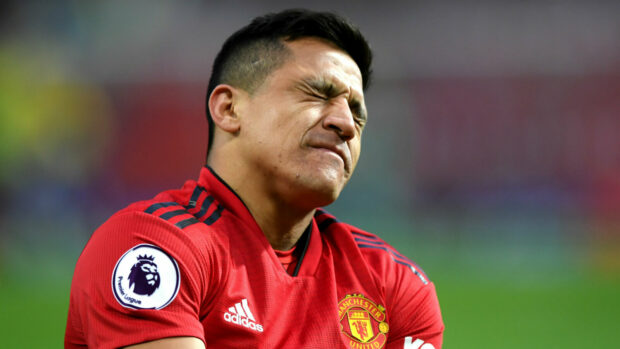 Premier League clubs spend millions on players and pay them outrageous weekly wages. Not every signing works out though and that has been the case with Alexis Sanchez when he moved from Arsenal to Manchester United.
The Chilean international is now on loan at Inter Milan and few United fans are missing him. United are still missing money though as they are subsidising his wage with £150,000 being spent every week.
Sanchez scored 60 goals in 122 Premier League games for Arsenal. His form dropped off a bit though with seven goals in 19 league matches in the 2017/18 season. Despite that, Manchester United decided to sign Sanchez with Henrikh Mkhitaryan heading to the Emirates.
32 Premier League appearances saw him score just three goals. In all competitions, he totalled five in 45 games. An average of a goal every nine games is not quite what United fans were expecting. Anyone looking through the football results today can only wonder how United paid Sanchez so much for his meagre achievements.
His hometown in Chile has erected a statue in his honour. There are few signs of one being planned for Manchester. What went wrong? The player himself has blamed the number of times he was selected and the changes at the club for his poor form. One wonders what his excuse is for only scoring twice in seven internationals for Chile in 2019.
Such was his poor time at Old Trafford, Sanchez has seen his standing in the game slump. The FIFA 2019 game ranked him at 87, the 2020 version has seen him drop to 82.
Is Sanchez the worst signing United have ever made? Those with a long memory will remember Ted McDougall. The Bournemouth striker had scored 103 goals in 146 games for Bournemouth but managed only five in 18 for United (four less than he scored in an FA Cup tie against Margate) in the 1972/73 season. He was at the club for just six months before being transferred to West Ham United.
Another prolific goalscorer who couldn't reproduce the good at United was Garry Birtles. He won two European Cups at Nottingham Forest but averaged a goal every five games in his one season at Old Trafford.
Owen Hargreaves was an England international but had never played in English football. That record barely changed in his time at Old Trafford. 2007 saw him join United and he played 34 games that season for United scoring three goals. Then the injuries took their toll and he only played five games in the next three seasons.
He went from September 2008 to November 2010 before making his long-awaited comeback. Hargreaves went off injured just five minutes into the game. Sir Alex Ferguson lost his patience (never a good sign) and a new contract wasn't offered. Hargreaves said he'd play for free but his disastrous time at the club came to an end.
An honourable mention must go to Wilfried Zaha. He joined United in 2013 for £10m but made just four appearances for them before returning to Crystal Palace the following year for a fraction of the initial transfer fee.
United have had plenty of flops, Sanchez now gets added to a growing list and in terms of cash received per goal, must be the worst ever signing.