Leicester City Are Going To Win The Champions League And There Is Nothing We Can Do To Stop Them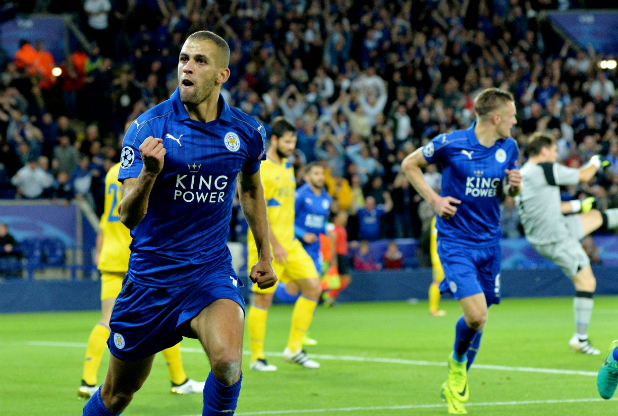 You remember it, don't you?
That feeling we all had this time last year when Leicester City were rampaging through the Premier League? The feeling of "they won't actually win the bloody thing, right?" despite the fact they kept playing like they were actually going to win the bloody thing.
Well, Leicester City have now qualified for the Champions League knockout rounds and right on cue: "they won't actually win the bloody thing, right?"
The Foxes secured qualification from their group with a 2-1 win over Club Brugge ("f**kin Bruges"), bagging a place in the next round alongside such European giants as Juventus, PSG, Bayern Munich and Real Madrid. Arsenal are also in there.
Despite tanking their Premier League title defence, Claudio Ranieri's side have been a completely different prospect in the Champions League: the Foxes have won four out of five in Europe, yet have only won three league games all season.
Leicester have been back to their imperious best on the European stage, and their unrelenting, counter-attacking football has been extremely effective: while Premier League teams have them sussed, the more possession-focussed continental sides have been unable to deal with the Foxes' fast and furious, punch-in-the-face-and-run style of play.
We're not counting any chickens just yet – Porto, Copenhagen and Brugge aren't exactly the cream of the European crop – but after last season you'd be a fool to write off Leicester City.
In any case, apart from being an absolute dick of a year, 2016 has proved anything is possible. Brexit is inevitable, Trump is going to be President, and Leicester will probably win the Champions League.
Let that sink in: Jamie Vardy, a care-free Jägerbomb who also happens to play football, could have a Premier League and Champions League winners medal within the next year. Go figure.
Tagged Champions League, football, jamie vardy, Leicester City, win