The Real Beautiful Game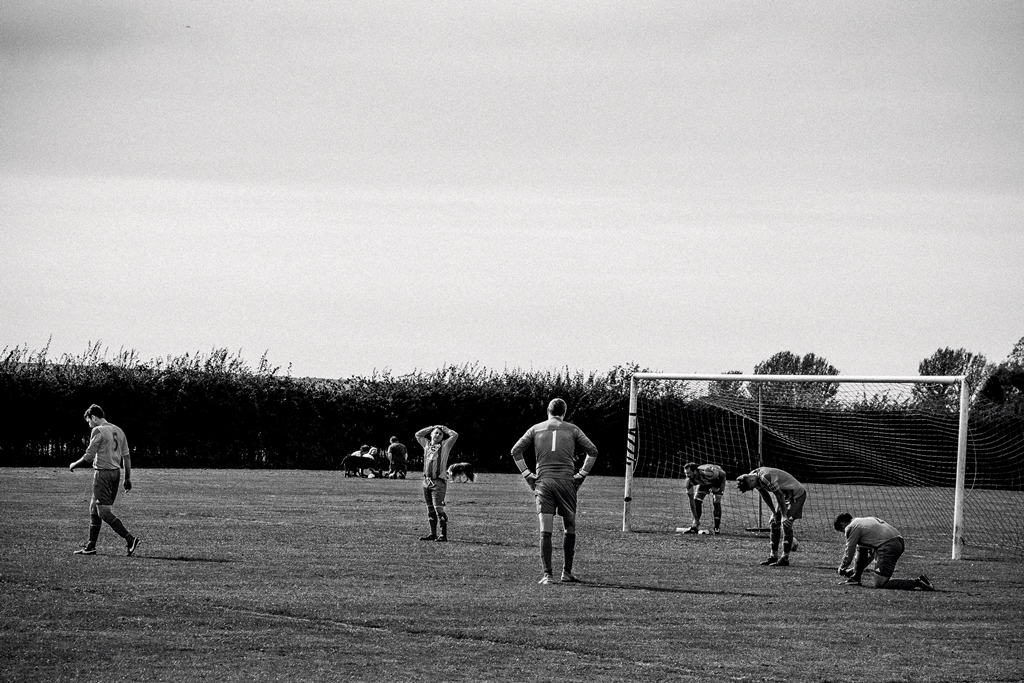 By Simon Hawkins
I AM sure you know by now, but the beautiful game no longer exists – well, not at a professional level anyway.
The moneymen, television channels and greedy hangers-on have robbed us of the things we loved so dear; muddy pitches, footballers with a personality, and even good old tackling.
Oh, how I long to see a player rolling around on the floor because he is actually hurt.
You might think this is purely a bitter rant about the good old days, but actually it's quite the opposite.
This is a stirring war cry to get all you men off your lazy backsides and out of the clutches of the wives and girlfriends who spit their dummy out if you don't go shopping with them on a Saturday afternoon…or Sunday morning for that matter.
This is an attempt to inspire and motivate you to see the error of your ways. Instead of watching Jeff and the TV boys laugh at Kammy and Merse, you should be part of something real, and laughing at your team-mate in the changing room who discovers a bottle of nail varnish in his bag (it's not his, honest!).
Or you should be on the pitch when the ref gets a ball in the face or at the pub after the game when you all stay on for that one too many. I want to bring your footy dreams back to life.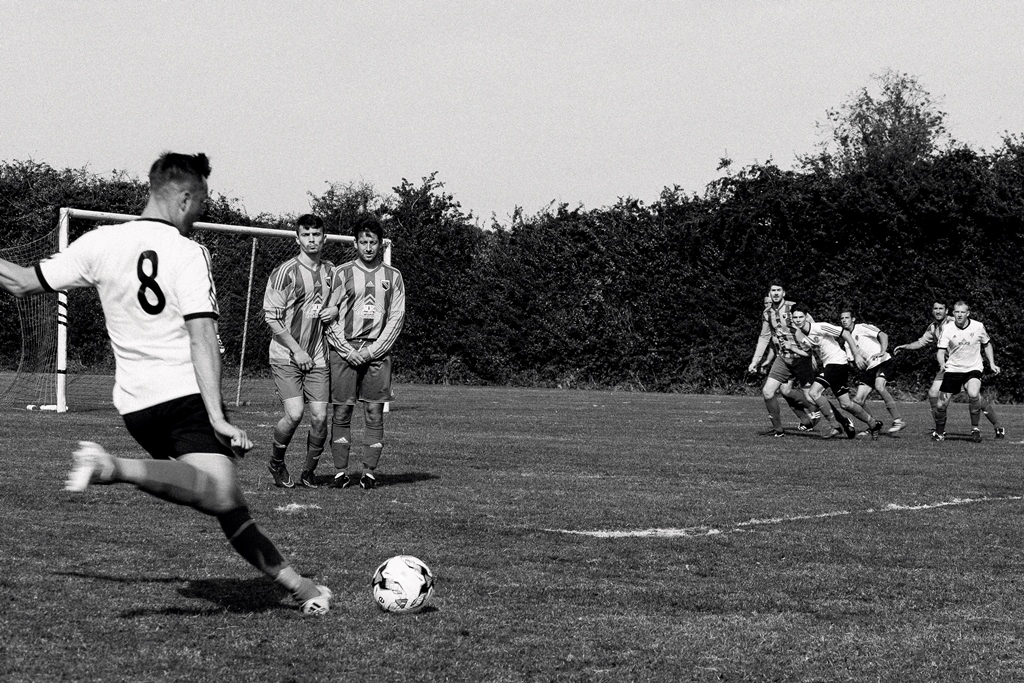 The beautiful game does exist – and you can be part of it.
This season I have been undertaking a personal photography project, documenting the mighty Lenham Wanderers of the Express Cabs Maidstone and District Premier Division.
Lenham are a club run on passion and loyalty not money and greed (which is a good job because I don't think much cash will be heading Lenham's way anytime soon unless Mr Abramovich wants to invest in the grass-roots of the game).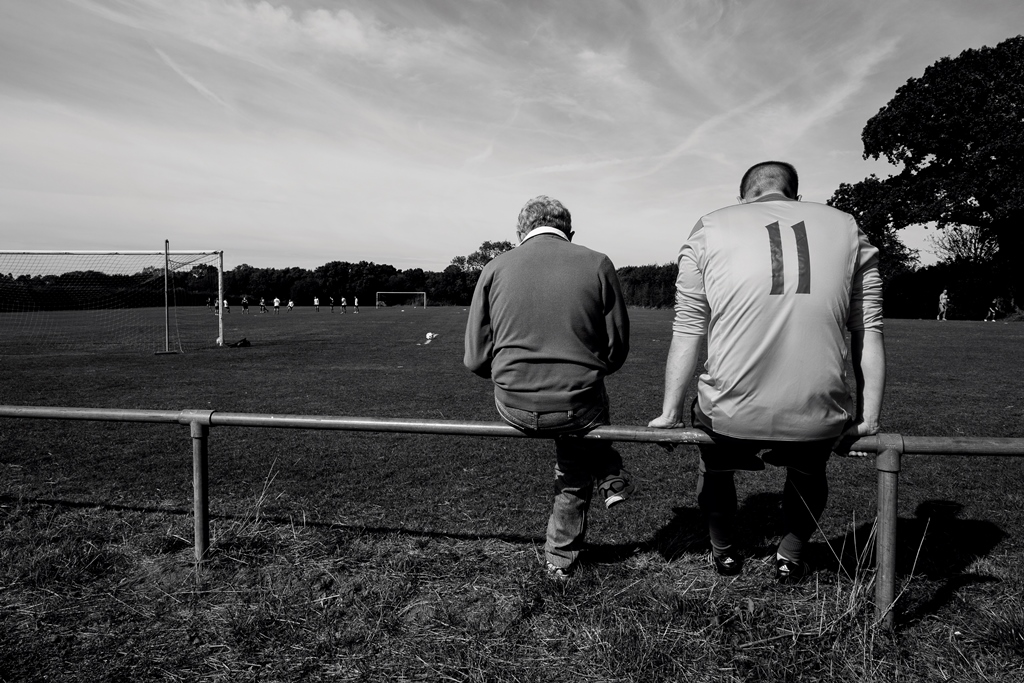 The most loyal man in the yellow and blue strip is their player-manager Dan Russell. He is Lenham through and through, and this is his 30th season playing for the Wanderers!
Can you imagine Raheem Sterling or any other mercenary player for that matter sticking it out with one club for their whole lives? No you cannot is the answer. It's a beautiful thing and Dan is the reason for my project.
Dan's dedication to football and the club is quite unbelievable. It is the stuff of legend that you just don't find in this day and age.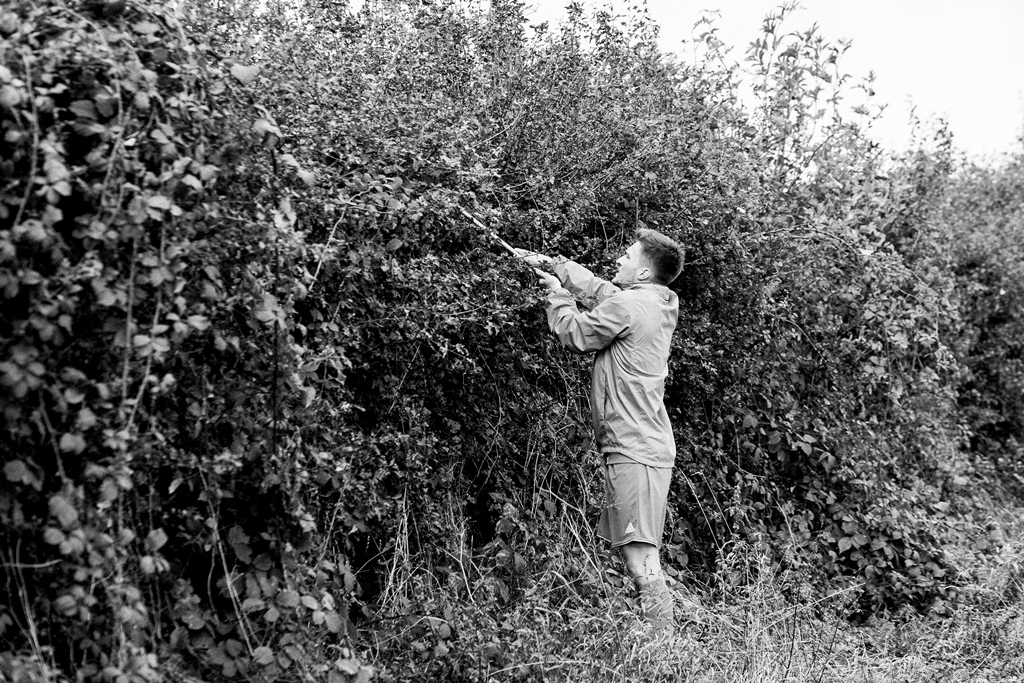 By the end of my project documenting his landmark season, I hope to have applied enough pressure on the board (I'm not sure they have a board, mind you) that they re-name the ground in his honour, or at the very least the changing rooms.
Dan and the boys play the game because they love it, they love the muddy pitches, they love a tackle and, most importantly, they love to drink beer after the game.
There is nothing better than being part of a team, and I think this is something that has been lost on the men of Great Britannia.
I implore you to remember those good times with your mates. Go out to the garage, find those muddy boots (I guarantee they are still muddy, mine were), and get down your local boozer to find the manager of the local team and get your name on the team sheet for next weekend.
If you don't, you are letting down your mates who had to play with ten men last week against top of the league because your Mrs took you shopping, the groundsman who is out there in wind and rain to make sure you have a beautiful muddy surface to slide on, the landlord who waits patiently behind the bar for your victorious return – and, most importantly, you are letting down yourself and your muddy boots.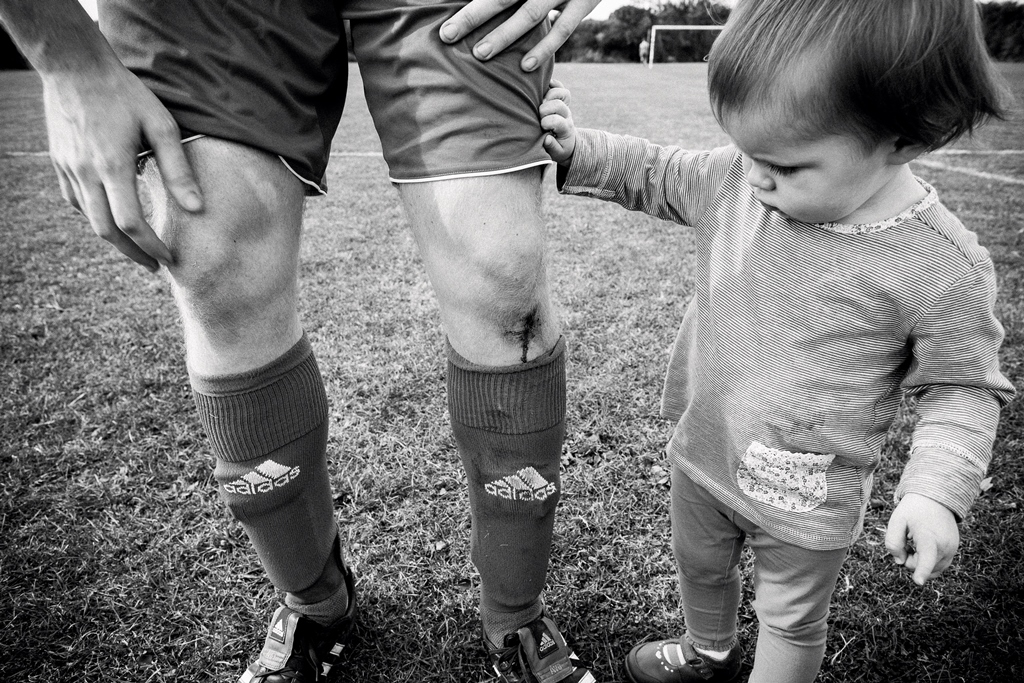 Simon Hawkins is a documentary photographer from Kent. You can follow the rest of the Wanderers season via the blog on his website – www.documentyourdream.com.
Tagged Non-League, Non-League Football