Neilly Put Smiles On Celtic Faces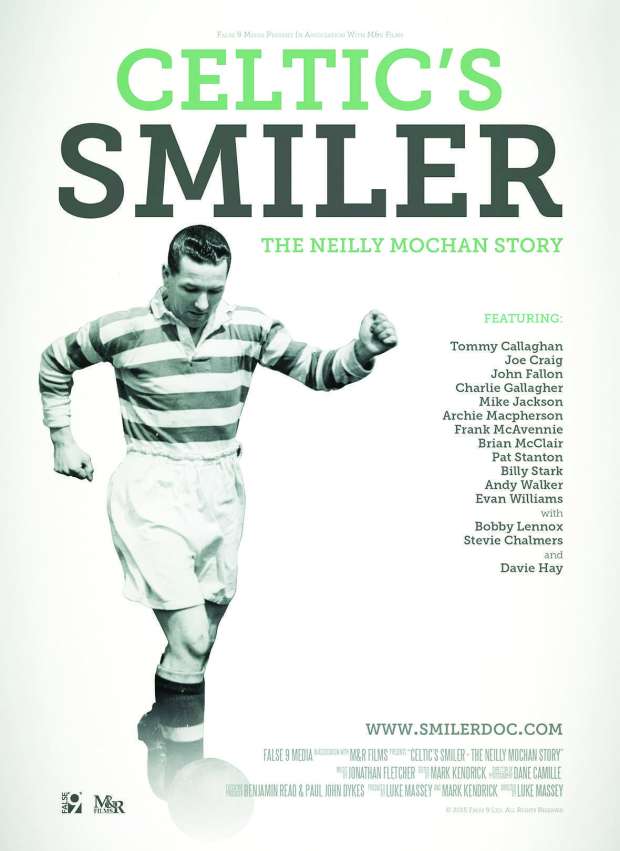 Luke Massey and Paul John Dykes look back on the time Celtic's Neilly Mochan netted a Coronation Cup cracker..
It's like a goal Superman would score, Pat Stanton told us when describing Neilly Mochan's legendary strike in the Coronation Cup final for Celtic at Hampden in 1953. The cannonball shot came against Stanton's beloved Hibernian, whom Pat would later star for with distinction, earning him a transfer to Jock Stein's Celtic and a place in Scottish Football's Hall of Fame.
Neilly had signed for his boyhood heroes from Middlesbrough only 12 days before this showpiece final and already had one trophy under his belt, after scoring a brace against Queen's Park in the Charity Cup final just the day after becoming an £8,000 Celtic capture.
The Coronation Cup tournament kicked off less than a week after he signed and the one-off tournament, launched to celebrate the coronation of Queen Elizabeth II, featured four teams from both north and south of the border.
Representing England were the current champions Arsenal, as well as Manchester United, Tottenham Hotspur and Newcastle United. Reigning champions of Scotland, Rangers, were joined by Aberdeen, Hibernian and Celtic. The latter were thought by many to have been invited to compete simply due to their ability to draw a crowd in Glasgow where the tournament was held.
Celtic got off to a decent start with a surprise win against Arsenal followed up by another impressive victory against Manchester United where Mochan scored twice.
The final was held at Hampden Park where 117,060 gathered to watch Celtic take on arguably the tournament favourites, Hibernian. The Edinburgh side featured the much-fabled 'Famous Five' forward line of Gordon Smith, Bobby Johnstone, Lawrie Reilly, Eddie Turnbull and Willie Ormond.
Jimmy McGrory's Celtic had been an underachieving team since the war years but featured some iconic individuals, who would later go down in history as Celtic royalty. Captain Sean Fallon was absent from the tournament through injury so it was left to his able deputy Jock Stein to wear the armband.
Fourteen years later these two men would mastermind Britain's first ever European Cup-winning side, the Lisbon Lions; Stein as manager and Fallon as assistant. The third member of that incredible boot-room would be Neilly Mochan who, as trainer, ensured that Stein's troops were in peak physical condition when competing against the greatest club sides in world football.
With surprise and delight in equal measure, Celtic ran out 2-0 winners against a fantastic Hibs side and Mochan opened the scoring with his unforgettable goal, which would eventually go down in Celtic Park folklore as one of the finest ever scored in the history of the club.
His importance to this victory was so great that Stein and Fallon would later refer to the trophy as 'Neilly's Cup' or 'The Mochan Cup'.
As they so often have done throughout their illustrious timeline, Celtic – the undisputed underdog – won against all the odds.
They had also created an uncanny ability to acquire prestigious one-off awards for their trophy cabinet, having recently added the Victory in Europe Cup of 1945 and the St Mungo Cup of 1951 to their collection.
The irony of two green-and-white clubs with strong Irish roots having competed in this final to celebrate the monarch would not have been lost on Mochan, whose nickname, Smiler, was attributed to his wicked sense of humour and ability to be loved by all who knew him.
Few would argue that the Coronation Cup success was the catalyst for Celtic's double-winning campaign the following season. Many believed that the 1950s was an underachieving decade for Celtic but the class of '53 proved that, on their day, they were a match for any side in Britain.
The cup win also had a lasting effect on Celtic, as it sparked the rise of Stein from stand-in captain to European Cup-winning manager, a transition that few, if any, could have foretold.
Stephen Sullivan, Sean Fallon's biographer, explained that Sean regarded the Coronation Cup victory as being the beginning of Stein's meteoric footballing ascent, as it created a bond between the skipper and chairman, Bob Kelly, which later saw the Celtic dictator handing Stein the Parkhead manager's job.
Celtic's Smiler: The Neilly Mochan Story is a feature documentary including interviews from Tommy Callaghan, Joe Craig, John Fallon,  Charlie Gallagher, Mike Jackson, Archie Macpherson, Frank McAvennie, Brian McClair, Pat Stanton, Billy Stark, Andy Walker, Evan Williams with Bobby Lennox, Stevie Chalmers and Davie Hay.  The DVD is out from December 1. See www.smilerdoc.com.
Celtic's Smiler: The Neilly Mochan biography by Paul John Dykes is also out from Dec 1 from Amazon and all good book stores
Tagged Celtic