Anything Is Possible, by Gareth Southgate with Matt Whyman, published by Century, Price: £16.99
WITH a foreword by the Prince of Wales and front cover endorsements from Holly Willoughby and Bear Grylls, Gareth Southgate has some high-profile backers.
He always comes across as being a good egg and this latest offering is in that vein. The title is Anything Is Possible and the follow-up line is 'Be Brave, Be Kind & Follow Your Dreams'.
The book is largely aimed at young people, but there's no reason why the ideas and strategies can't be picked up by anyone open to improving themselves and leaving fear behind. Southgate weaves in his own stories from his life and career alongside advice and tips for setting goals and achieving them. He's convinced you can achieve so much if you believe in yourself and are willing to leave negativity behind and ignore the doubters.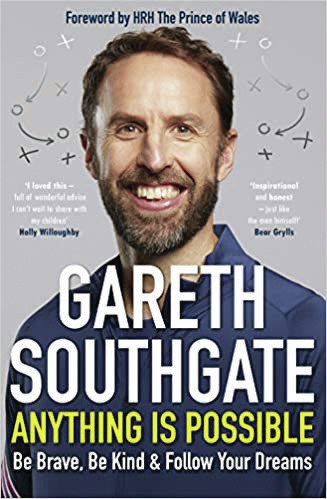 "If I can go from a skinny, introverted teenager who was once told he wouldn't make it as a footballer to someone who played for and managed his country, then I'm a clear example that anything is possible," he writes. He also talks about missing that penalty against Germany in the 1996 European Championship semi-final shoot-out. He felt he had let down his country, but said his woes were put into perspective when 'incredibly brave individuals', some with terminal illnesses, got in touch to sympathise with him about his miss.
This is an excellent book for any aspiring sportsman or woman – or for anyone who wants to achieve their dreams in any field.
Rating out of 10: 8