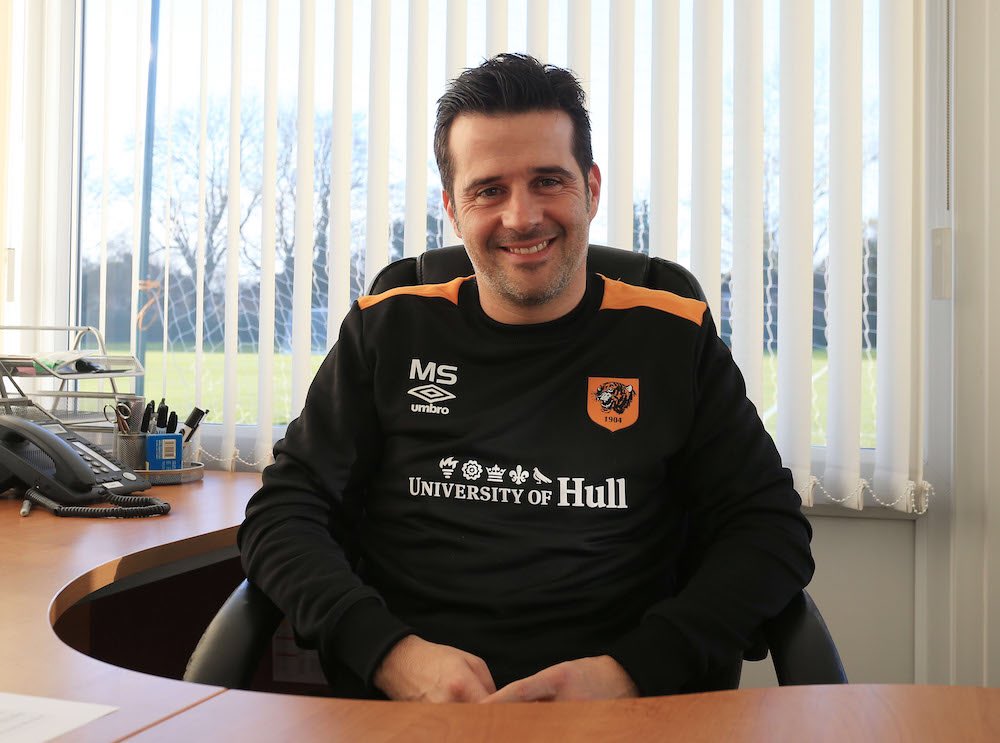 In their bid to avoid a millionth relegation from the Premier League, Hull City have appointed Marco Silva as their new head coach until the end of the season following the sacking of Mike Phelan earlier this week.
Phelan had been doing pretty much as expected with a completely mediocre Hull squad, but this being the Premier League, and modern football owners being so demanding in these crazy times, he was sacked by owner Assem Allam.
Phelan's replacement is Silva, a 39-year-old up-and-comer who has been touted as the 'new Mourinho'. We're 99% sure this is because, like Jose, Marco Silva is sort-of good-looking and also from Portugal. It's solid logic.
Silva first had success with Portuguese minnows Estoril Praia, guiding the Canaries from the second tier to promotion into the Primeira Liga and Europa League qualification.
Sporting Lisbon then came calling in 2014, and Silva duly won the club their first silverware in six years with their Portuguese Cup triumph in 2015. He was then sacked four days after lifting the trophy for not wearing a club suit during an earlier tie in the competition, which is obviously a terrible crime and worthy of dismissal. Obviously.
Silva then turned up at Olympiacos, going on to take the team to a Greek record of 17 consecutive domestic victories and a 43rd league title. He was also in charge when they beat Arsenal 3-2 in the Champions League at the Emirates.
This could turn out to be a great appointment by the Tigers: Silva has had some success domestically and thrives on being the underdog. Whether success in Portugal and Greece will translate so well to a struggling Premier League side, though, one can only guess. Hull's next five games are Bournemouth (H), Chelsea (A), Manchester United (A), Liverpool (H), Arsenal (A)…good luck, buddy.
Here's to Marco Silva: the Premier League's newest Remi Garde / Mauricio Pochettino! (Delete as appropriate in a couple of months)
Are you confident Silva can keep Hull in the Premier League? If so, why not have a bet on it and get great value with this bet365 bonus code