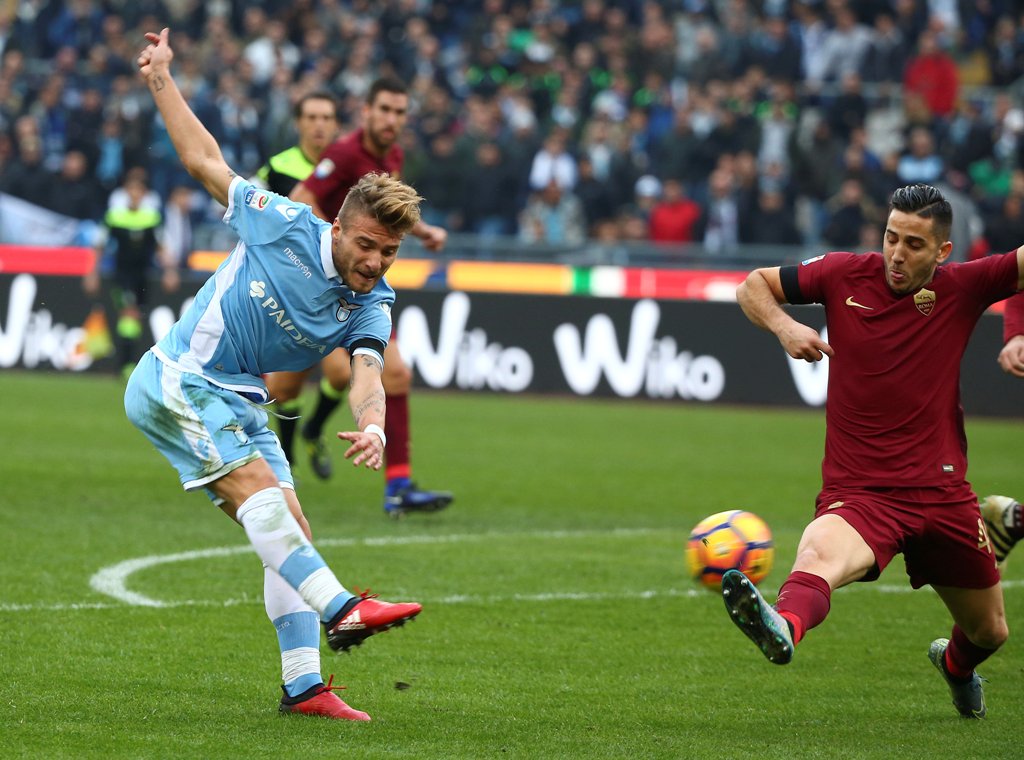 (Picture: Action Images via Reuters)
By Matt Bishop – @himatthewbishop
Lazio beat city rivals Roma last night to establish a 2-0 lead in their Coppa Italia semi-final, but the match was marred by racist chanting and away fans boycotting the game.
Officially the home side in last night's game at the shared Stadio Olimpico, Lazio were impressive in claiming their first win in eight attempts against their most hated opponents, Sergej Milinkovic-Savic and Ciro Immobile sealing their side a first derby win since 2013.
However, for long spells in the first half, the football took a backseat as shocking racist chanting was aimed at Roma and Germany defender Anthony Rudiger – behaviour that led to the stadium announcer and players pleading for the chants to stop.
When the tannoy system eventually said the game was at risk of postponement, the chanting died down, but it was a terrible display of Italian football going back to its darkest roots.
The game was shrouded in controversy before it even kicked off and the awful chanting began, as Roma fans boycotted the match because of barriers put in place in the away stand, known as the Curva Sud.
The partitions were lowered as a compromise but Roma fans want them completely removed, and refused to go to the game saying the barriers divided groups of supporters, while they were also annoyed at the banning of flags and banners inside the stadium.
On the pitch, Roma's impressive recent domestic form, that has seen them as Juventus' most likely rivals for the title, deserted them, and Lazio were the better team throughout.
Halfway through the first-half, Felipe Anderson, a man highly thought of by Manchester United, raced down the right and set up Milinkovic-Savic to thump home the opener, before Immobile notched an important second 13 minutes from time.
In the other semi-final, Juventus beat Napoli 3-1, and both second legs will take place on April 5th.