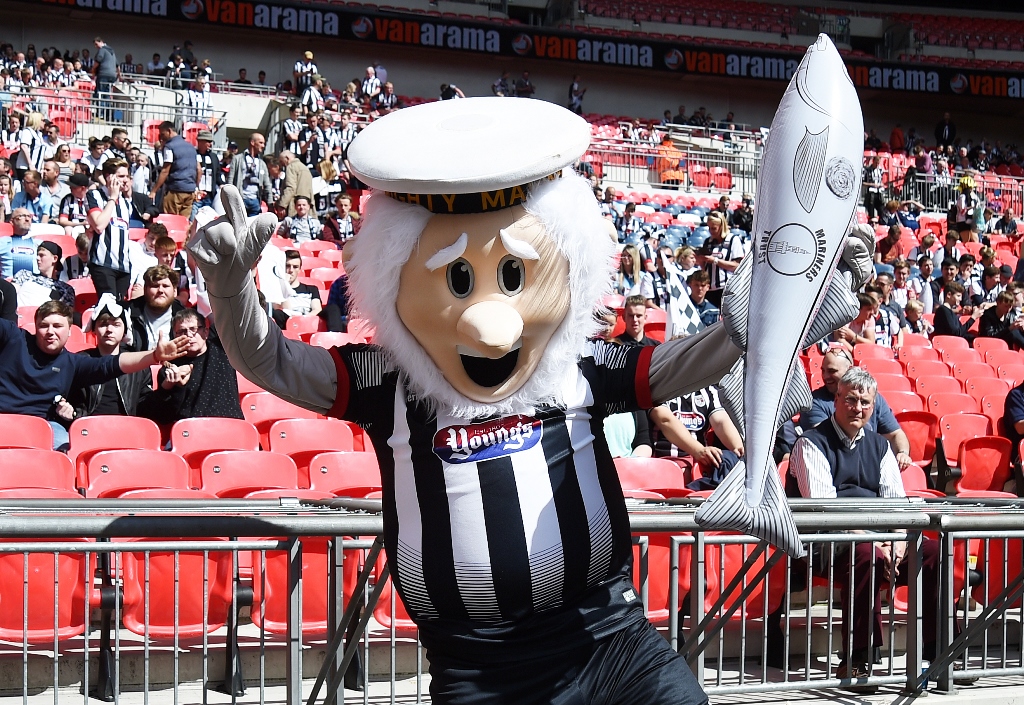 (Picture: Action Images via Reuters)
By Matt Bishop – @himatthewbishop
Boring Barnet have put their foot down and banned Grimsby fans from taking inflatables to their game this weekend after they took hundreds the last time the two teams met at The Hive.
Two years ago, with both teams still languishing in the National League, the travelling Grimsby support filled the away end with an array of blow-up paraphernalia, ranging from the standard bananas to an actual paddling pool, creating a buoyant atmosphere.
However, dozens of inflatable footballs were launched onto the pitch, and a steward was even assaulted by a fan yielding a blow-up shark, so Barnet club officials have made a move to make sure such shocking and vile scenes don't reoccur.
A statement on Grimsby's official website earlier today said: "Please note that we have also been informed by Barnet that inflatables will not be allowed into the ground on the day of the fixture."
The man who was accused of the shark/steward incident was Kenneth Meech, with the court hearing he was waving the shark "like an axe" and hit the steward three times on the head in blows "like being hit by a roll of paper".
Meech was given a 12-month conditional discharge and ordered to pay £700 in costs, compensation of £100 and a victim surcharge.
Speaking after the sentencing, he claimed the prosecution was a "waste of the taxpayer's money".
"I'm a bit deflated, to be honest," he said.
Grimsby just love inflatables
The Mariners have a rich history of taking blow-up objects to games, especially away games, which started when they took on Wimbledon at Plough Lane in the FA Cup back in 1989.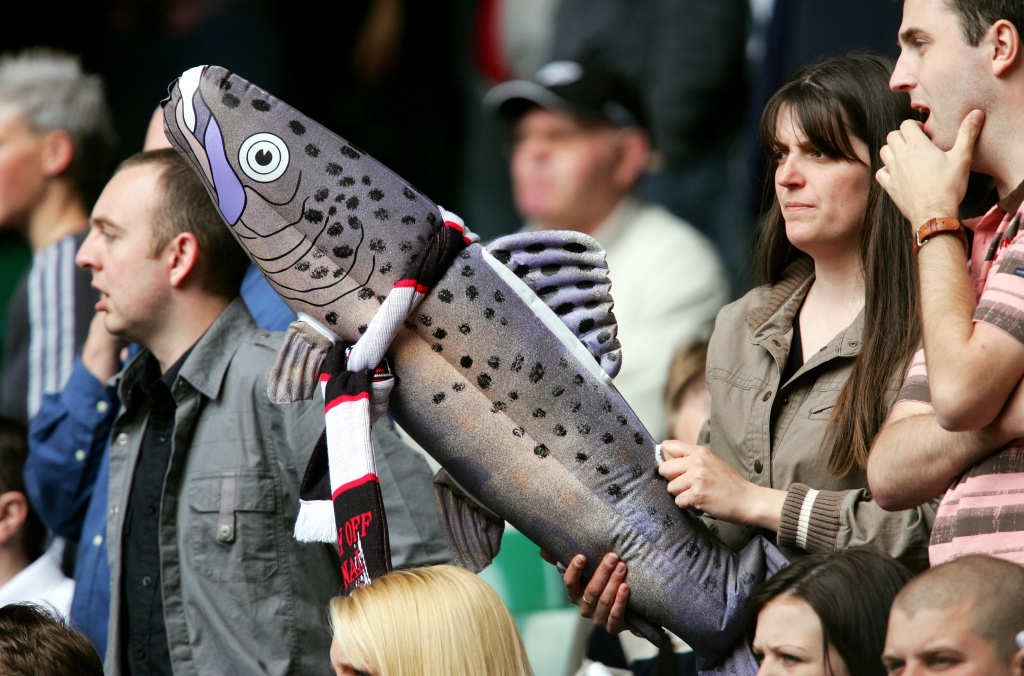 Thousands filled the away terrace only to see their side, then in the old fourth division, lose 3-1, but they attracted positive headlines with their vast array of 'Harry Haddock' fish that accompanied them.
Stoke are also big supporters of inflatables, with the Potters faithful taking 3000 pink panthers to Man City, also in 1989, while the Citizens themselves say blow-up bananas have become part of "the club's folklore and have been a staple part of match-days for City fans for almost 30 years".
Personally, I once saw a fan nearly strangled by a rubber-ring at MK Dons by his mate, and I annoyed my friend so much at Notts County by poking his eye with a blow-up dolphin that he popped it at half-time.
Let's hope other clubs aren't influenced by Barnet. Long live the inflatable!