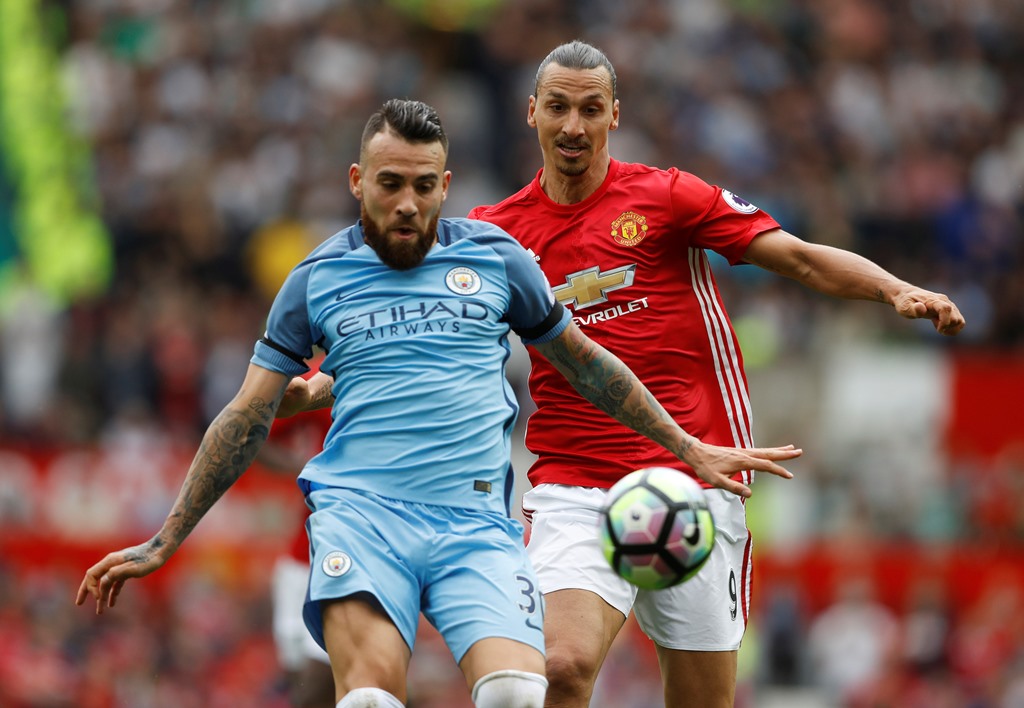 (Picture: Action Images via Reuters)
By Daniel Pryer – @dannypfootball
THE rapid rise of Manchester City and the decades of dominance of Manchester United have made it one of the places to be if you're interested in football.
Both clubs have thrown money at some of the best players in the world to strive for glory, but their philosophies are different – and can be linked to Spain's big two, Barcelona and Real Madrid.
Since the Abu Dhabi takeover in 2008, Manchester City have enjoyed a golden period. The Citizens enjoyed their first taste of success for 35 years in 2011, winning the FA Cup, and since then have gone on to win two Premier League titles, two League Cups, the Community Shield and reach the Champions League semi-finals.
Now, with the ex-Barcelona directors Txiki Begiristain and Ferran Soriano involved, they've hired ex-Barcelona manager Pep Guardiola to attempt to take them to that 'next level'.
With Sir Alex Ferguson retiring after 27 years at the helm of Manchester United in 2013, the Red Devils have struggled to be the force they once were.
They've won an FA Cup but Champions League football has slipped off their regular menu since the departure of the legendary boss.
United were lacking that 'fear factor' of old and have charged former Real Madrid boss Jose Mourinho to bring back the glory days.
As well as the battle of the ex-Barcelona and Real Madrid bosses, there are other similarities with Spain's giants.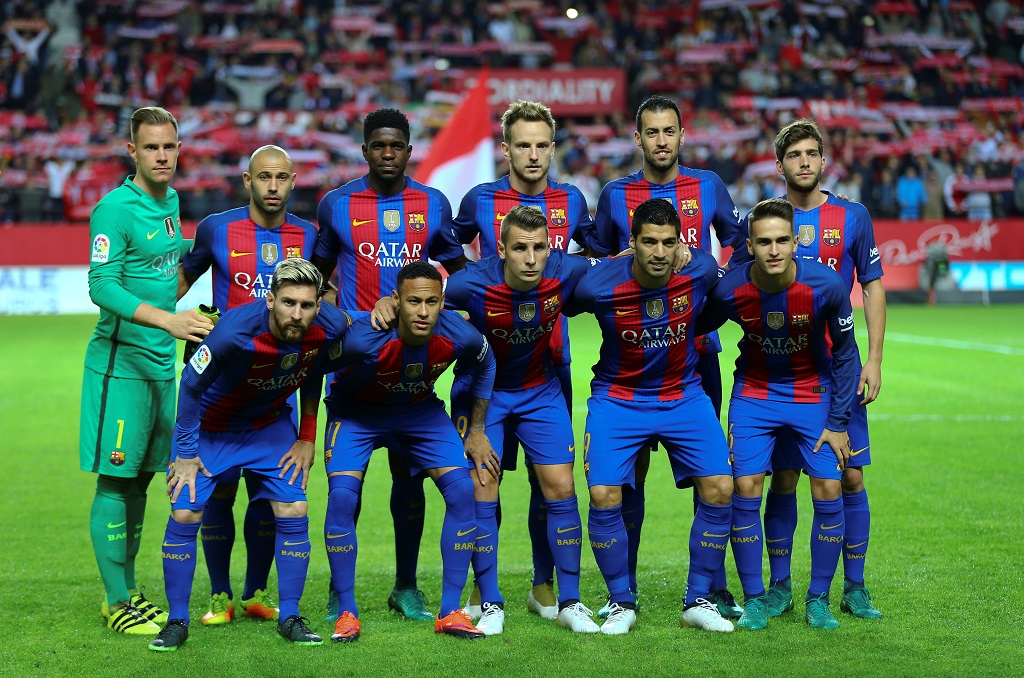 Like Barcelona and their famed La Masia academy, which brought through the likes of Lionel Messi, Xavi, Andres Iniesta, Cesc Fabregas, Gerard Pique and Carlos Puyol, Manchester City are putting a big emphasis on development.
They now have an academy like no other in English football, but will have to go some to match Barca's achievements.
They won the Champions League in 2009 and 2011 under Guardiola with a bunch of home grown players and have gone down as one of the best teams of all-time.
City invested £200m in a state-of-the-art football academy across the way from the Etihad. Similar to La Masia, it holds 19 pitches, a 7,000- seater stadium, world class training facilities and player accommodation. City's age-group teams are winning titles galore, suggesting the talent is there.
The board aim to have six players in the first team in the next few years that have graduated through the City ranks and Guardiola will play a big part if that is to be achieved with his track record of developing youth.
What the fans will have to accept is the filtering out of the Mancini/Pellegrini old guard, players like Yaya Toure, Pablo Zabaleta, Gael Clichy and Bacary Sagna who have brought silverware to the club, but are now all over 30.
We've seen glimpses of Kelechi Iheanacho, Aleix Garcia, Pablo Maffeo, Angelino, Tosin Adarabioyo and Brahim Diaz.
There is without doubt a La Masia influence, though it would be naïve to suggest that City aren't going to continue to splash out mega-bucks money on big-name signings.
Real Madrid are a club known for world record signings and Manchester United got in on the act too by signing Paul Pogba from Juventus for £89m last summer.
The executive vice-chairman Ed Woodward was rumoured to have said that he wanted a marquee signing (or a Galactico) for every position a few years ago.
The red side of Manchester had a spell with David Moyes in charge in which there was a stage of panic. The Red Devils sacked the former Everton boss after just ten months in the hotseat and ended up finishing in seventh place in 2013-14.
Louis van Gaal took charge and there followed a barrage of big-name signings for big money, including Angel Di Maria for a then British transfer record of £59.7m and Anthony Martial for £36m.
In fairness, the Dutchman introduced youngsters like Marcus Rashford and Timothy Fosu-Mensah, too.
Now with Mourinho in charge, who comes with a past of managing superstar players, they're going for it again.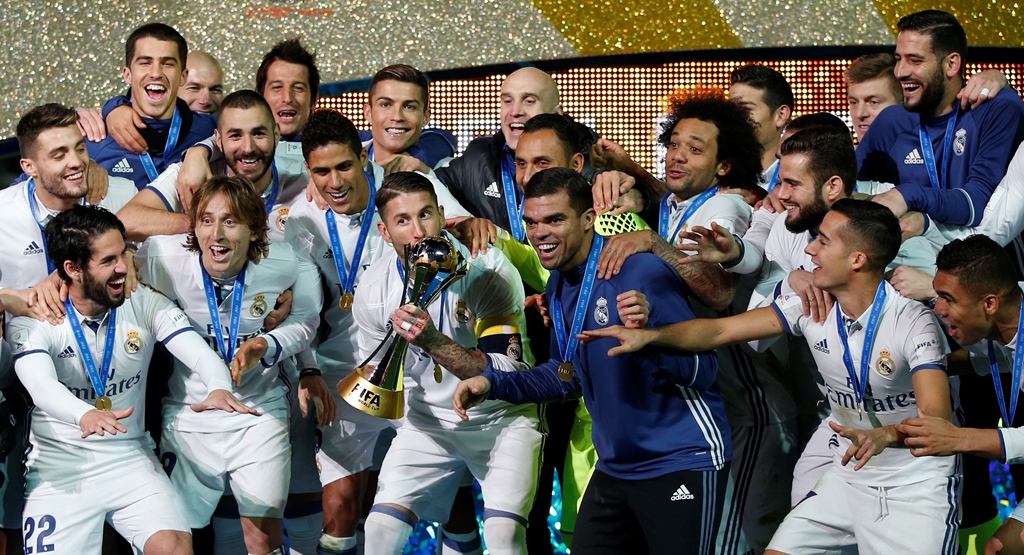 In addition to Pogba, they've got Zlatan Ibrahimovic to put fear into opposition defences.
It's very Real Madrid-like with the three highest earners in the Premier League all wearing the red shirt (Pogba, Wayne Rooney and Ibrahimovic). They've got the big names, the big egos, the big manager.
With City, it's very Barcelona-esque with Guardiola, the style of football, the directors, the academy, as well as the big names coming in but at a younger age.
It would be a complete Barcelona remake if their talented academy talents come through now and win titles in the future.
However, there are question marks over both United and City this term. United made a poor start to the campaign, perhaps not playing as a team but as a bunch of individuals, relying on a moment of brilliance from a superstar to win a game.
City, on the other hand, were on fire at the start of the season, but since then they've looked tired, they're making sloppy errors from playing out from the back and seem to play too much football but forget to actually shoot!
To me, it looks as though some of the players have found it hard to adapt to the style that Pep wants.
City made it through to the last 16 of the Champions League. which was reasonable despite going out to Monaco, and United have shown an upturn in form, which included winning the League Cup.
City's chastening defeat to Arsenal in the FA Cup semi-final means they have nothing to focus on but securing a top four spot, while United are chasing a prestigious Champions League place and Europa League glory.
Whatever happens between now and the rest of the season, the last few games, and the years to come, promise to keep the eyes of the football world on Manchester.
*This article originally featured in the March/April edition of Late Tackle.