Liverpool Could Win The Title At The Etihad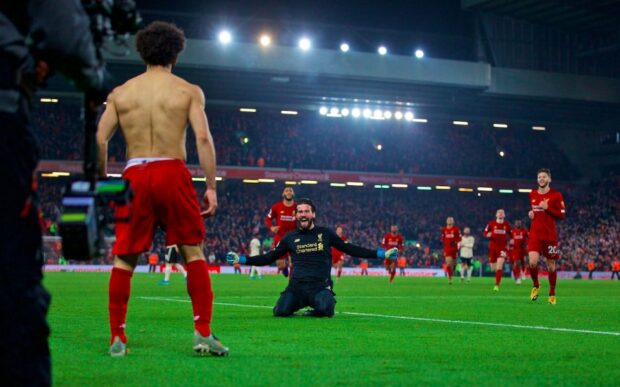 Since the introduction of the Premier League in 1992, Liverpool have never won the title. Prior to this they had won the original First Division 18 times. Since then their rivals Manchester United, and more recently Manchester City, have dominated the Premier League era.
Those two sides alone have 17 Premier League titles between them with Manchester United contributing 13 of them. However it appears that this season it will finally be heading to Merseyside.
At the start of the season, Manchester City were the favourites after beating Liverpool to the title by a point on the final day of the 2018/19 season. It was the best title race recent Premier League memory with Manchester City finishing on 98 points.
Throughout last season Manchester City only slipped up with two draws and four loses across the whole campaign. Fast forward to today and just 23 games into the new season, they have drawn three and lost five. This means they'll be nowhere near that 98 points total come May.
Liverpool on the other hand have been fantastic. They have played 22 and won 21, only dropping points in a 1-1 draw with Manchester United. At this rate, they are on course for a staggering 112 points which is predicated on them winning all of their remaining 16 games.
This would smash the Premier League points record which is currently held by Manchester City. A late goal from Gabriel Jesus gave City a 0-1 win over Southampton in the last game of the 2017/18 season giving them a seasonal total of 100 points.
If Liverpool can win the remainder of their games, they would join Arsenal (2003/04) as the only other side to go a whole Premier League season without losing. Given the way that Liverpool are currently playing, this is a definite possibility.
The double-edged sword of this particular campaign, is that Liverpool could actually win the 2019/20 Premier League at The Ethiad. Manchester City host Liverpool on the weekend of the 4th April in a match that is currently scheduled to take place on the same day as the 2020 Grand National. Should both teams win all their remaining games, then it will go down to this one. A win at the Etihad for Klopp's side would put them 23 points ahead of Man City with six games to go.
This won't be easy as City are still a very good side and will relish the opportunity to break Liverpool's unbeaten run, and prevent them from winning the Premier League, even if it's only by a week or two.
But the road ahead for City is a tough one. Between now and when they're due to play Liverpool, City take on Tottenham Hotspurs, Leicester City, Arsenal, Manchester United and Chelsea.
Liverpool, for their part, would love for City to drop points before then so they can wrap the title up as early as possible. But surely beating Pep and his team of superstars at their own ground would be worth the wait.