The Non-League Fixture Overload
By Jonathan Adcock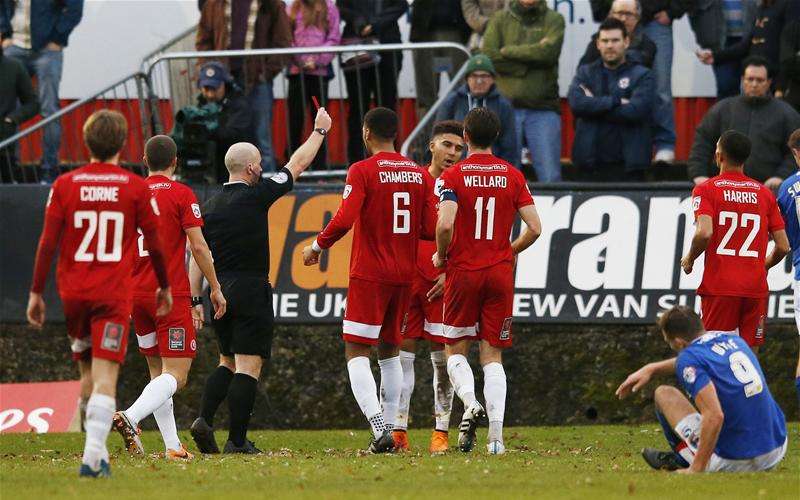 For many teams, the chance of a run in a cup competition can be a welcome distraction from the league, especially if league form is below expectations.
It can be a wonderful ride for players, fans and boards alike, and can add riches to the coffers of teams where making ends meet can often be a struggle. However, it would seem that some cup distractions are more of a hindrance than a help to many Non-League clubs and axing them would probably be beneficial to the club and the fans.
In recent seasons I have noticed that gates for cup games such as the FA Trophy and regional cup competitions are so low that I wonder whether it is right to play them at all. It would appear that many fans of Non-League clubs are fatigued by the ridiculous number of games they play.
My hometown club, Dorchester Town, play in the Southern Premier League and attract crowds of just over 300 to home league matches. With a league comprising of 24 teams, the Magpies play 46 games in a league season. On top of this, the Dorset outfit also play in the FA Cup qualifying rounds, the Dorset Senior Cup, The Red Insure (League) Cup and the FA Trophy.
This can mean that the part-timers can play well over 50 games a season, something that professionals in the Football League, who also play 46 league games plus the FA Cup, League Cup and Johnstone's Paint Trophy (League One and Two clubs), complain about.
The FA should look closely at whether there is a need for the FA Trophy and the Southern League should consider the worth of their Red Insure Cup. Likewise, the Dorset FA should look at whether there really needs to be a Dorset Senior Cup in the middle of an already packed season.
The only benefit of the FA Trophy is that the final is played at Wembley, a great draw for players and fans.
The truth is that it takes up Saturday slots in the season which could be filled by a league fixture and also often involves long away trips to other tier seven or eight sides (Steps 3 and 4 in Non-League). A while back, Dorchester drew with Kingstonian of the Isthmian League on the Saturday and had to replay the game in Surrey two days later. That's not easy for part-time players who have to go to work the next day.
The Red Insure Cup is a competition that struggles to capture the imagination and would hardly be missed if it was scrapped.
The FA Cup, of course, is the Holy Grail for all Non-League sides. The prospect of drawing a Football League team in the First Round, and the prize money and TV money that can come with it – as well as the kudos of being a potential 'David' against a 'Goliath' – is a great factor for Non-League teams.
Dorchester beat Plymouth Argyle in 2012 in front of live TV cameras and a large crowd, and it became a financial life-saver for the club.
Many similar stories are told every year of teams like Salford City and Warrington Town.
Therefore, going through the qualification rounds for it should be the only distraction for Non-League teams as it could give them the money and exposure they dearly need.
The finances in Non-League are often tight and many sides have gone out of business in recent years. The question must be asked about how much it costs to put on a Red Insure Cup match or an FA Trophy game under floodlights in front of a small crowd in the middle of the week in the middle of winter.
Playing these cup games in mid-winter will have a damaging effect on pitches, which inevitably become cut-up, meaning it is more likely to result in postponements later in the season. It is also unlikely that fans will want to turn out for a cup game against a team they're already going to face in the league.
The truth is that Non-League is overcrowded and underinvested, resulting in 'fan fatigue' and financial losses for many clubs.
If the FA and other bodies are serious about Non-League, they should reconsider whether there is a need for so many competitions. Sometimes less is more
Tagged Non-League