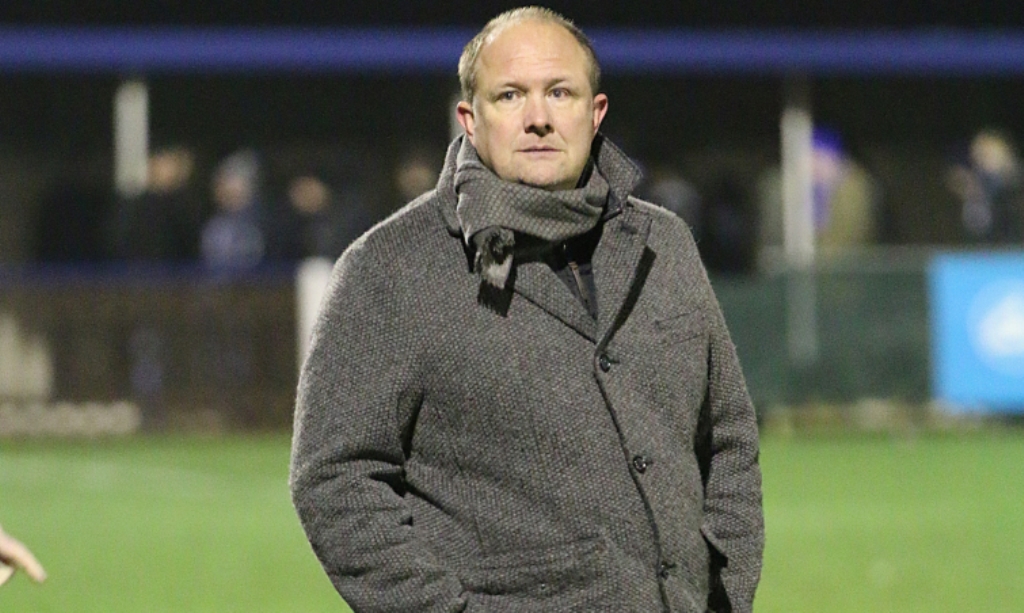 (Picture: Action Images via Reuters)
By John Lyons
IF YOU´D told Andy Woodman at the start of the season that he´d end it trying to keep a club in Non-League's second tier, he'd never have believed it.
Fresh from a season in which Crystal Palace had reached the FA Cup final, the Eagles' goalkeeping coach would have been looking forward to 2016-17 with optimism.
However, it didn't pan out the way he wanted. As Palace's results nosedived, manager Alan Pardew was sacked in December and loyal servant Woodman soon followed through the exit door.
Then came the call that meant the former Northampton, Brentford, Colchester and Oxford United goalkeeper became more concerned with the fortunes of a team nicknamed the Hawks rather than the Eagles.
"I got a phonecall from the people at Whitehawk asking if I´d like to come for an interview – I hadn´t even really thought about it, to be honest," he said.
"After having a chat with Alan Pardew and various friends and family, I thought why not, let´s give it a go.
"I've seen enough managers do it over the years and thankfully Whitehawk gave me the opportunity to take the team until the end of the season, which I'm really enjoying.
"I think it's quite unusual for someone to come straight from the Premiership to Non-League. A lot of people would probably have turned their nose up at it, but what else was I going to do between now and the summer – sit at home? Football's in my blood."
It helped that Woodman had some Non-League experience under his belt from his playing days. He played for Stevenage Borough, Redbridge and Thurrock towards the end of his career. Wisely, he's also brought in a man with plenty of Non-League experience, the former Newport County manager Jimmy Dack, to help him.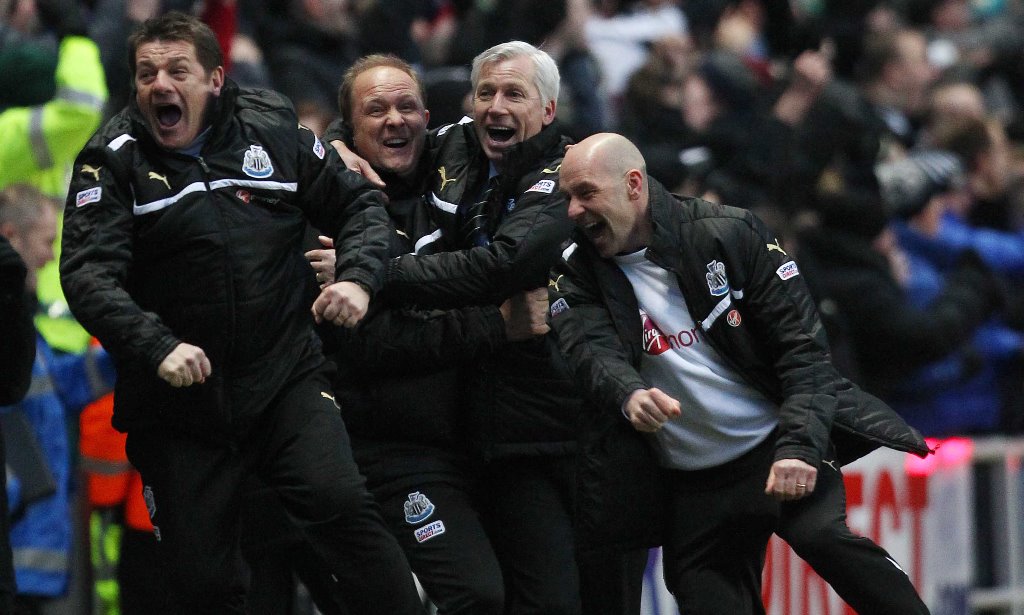 When Late Tackle caught up with 'Woody', it was in the aftermath of the Hawks' game at Wealdstone in mid-February.
While the Stones fans went home grumbling about their side's poor form, Woodman was more satisfied as his side eked out a precious point from a hard-fought goalless draw. It made it two draws (v Stones and Eastbourne Borough) and two defeats (v Dartford and Ebbsfleet)  from his first four games in charge.
However, the result left the Brighton-based side in the drop zone and with a fight on to preserve their status. It´s been a chaotic season with Pablo Asensio, Richard Hill and Alan Payne (first in combination with Ben Strevens and then with Paul Reid) all spending time in the hotseat now occupied by Woodman.
At least the 45-year-old can call on a couple of big-hitters if he needs advice in his first management role – Pardew and England boss Gareth Southgate.
Having spent a decade working under Pardew as his goalkeeping coach at West Ham, Charlton, Newcastle and Palace, it's natural that Woodman will look to him for support.
And Pardew has Non-League pedigree, having played for the likes of Whyteleafe, Epsom & Ewell, Corinthian-Casuals and Dulwich Hamlet before going on to make his name at Palace. "Alan has been very supportive," said Woodman. "He's been ringing me and texting me before games and he's going to come to a couple of matches.
"I've found myself having a few of his traits which has been bizarre, but I suppose when you work with someone for that long it's only natural."
What sort of things? "Alan's attention to detail is very good and I've tried to take that on board," explained Woodman. "I've tried to implement it into this group of players, which isn't easy on two nights a week and a Saturday, but they're having a go and that's all you can ask."
If Pardew is one source of managerial knowledge, then England boss Southgate is another. Woodman and Southgate go back a long way. They came through the ranks at Crystal Palace together in the late 80s and early 90s.
But while Southgate went on to have an illustrious career for club and country, Woodman was forced to earn a living lower down the leagues. Nonetheless, it didn't harm their relationship, so much so that the duo even co-authored a highly-acclaimed book 'Woody & Nord: A Football Friendship' about their vastly differing careers.
"Gareth was one of the first people to call me when I got the job and he's wished me all the best," said Woodman, whose son Freddie, 19, is a goalkeeper with Newcastle and currently on loan at Kilmarnock. (In fact, Freddie flew down from Scotland specifically to watch his dad's team against Wealdstone.)
So will the Three Lions boss be popping down to The Enclosed Ground to watch his old buddy's team any time soon?
"That would be nice, yeah," said Woodman. "You know what, I'll throw that at him! To be fair, I'm sure he's got a lot of things on his plate at the moment…"
Whitehawk may be in a relegation battle, but Woodman doesn't want his players to take life too seriously.
As a player, he was an extrovert, larger than life character who enjoyed what he did – and he wants his time as a manager, however long it is, to be the same.
"When it's time to work, it's time to work, but if you can't play this game with a smile on your face then you might as well not be doing it in the first place," he said.
"I want my players to enjoy it, I want them to give their all and feel like they've put a good shift in when the final whistle goes."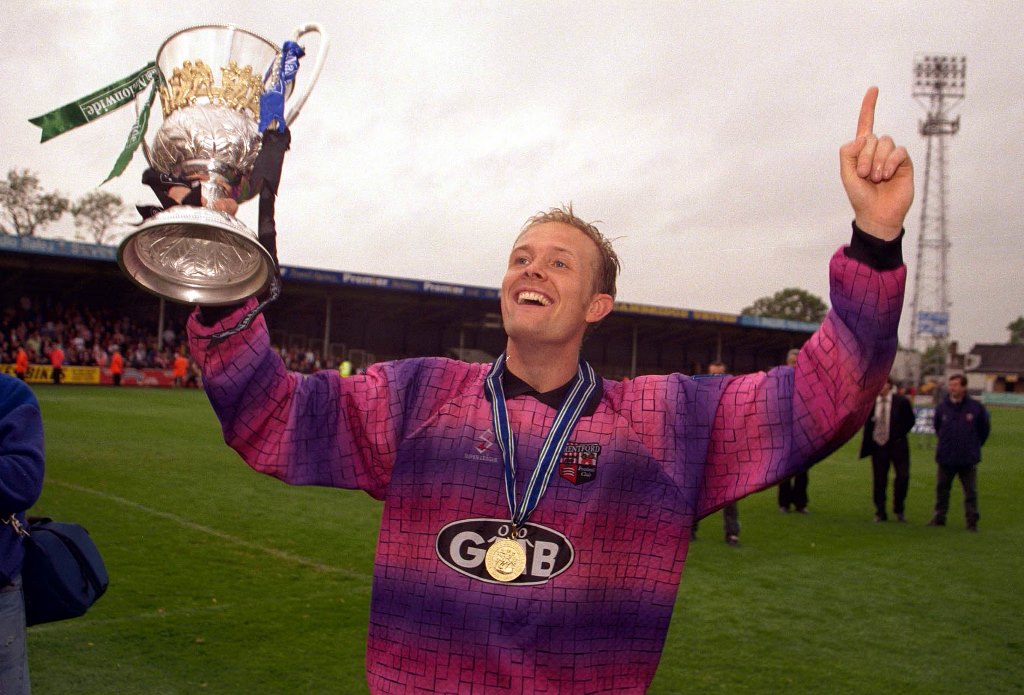 As for the best thing about being a manager? "I'd like to say winning, but we haven't won yet," he quips. "But seriously, what I've enjoyed is that my players are having a right good go. They're trying to be professional and do the right things. They're taking on board what we're trying to do in a short space of time."
But the key question is: Can Woodman preserve Whitehawk's National League South status.
"I think it's going to go right down until the last game of the season," he said. "There are still a lot of games left and we've got to play the teams around us.
"The confidence was a little bit low with one or two of them, but it's coming back – and clean sheets always helps. I've tried to be fair and give all the players a chance to show what they can do and the good thing is that we've got competition for places."
I remark that I was impressed with one of his substitutes against Wealdstone and he chuckles: "Keep that quiet, we want to keep him!"
As for whether management will be a brief fling or a long-term affair, Woodman, probably wisely, is non-committal.
"At the moment, it's about the here and now and trying to keep Whitehawk up," he said. "I've said that to the owners and we've having a go. Once we get to the end of the season then we'll all reassess it.
"But it's like anything – if you've going to have a go at this, you have to do it properly, and it would be nice to do that with a clean slate and your own players."
So what it's like going from a full-time Premier League club to a part-time Non-League one?
"I don't know about the word part-time because I've been on my phone more than ever. I feel it's more full-time for me than it's ever been," he smiled.
"But I have to say the lads have adapted really well. They have got the part-time tag, but they are working really hard and giving their all.
"We're trying to do things properly and we're trying to bring in, within the financial restrictions, a bit of professionalism to what we do, so hopefully that will take us a long way."
*This article originally featured in the March/April edition of Late Tackle magazine.