Vlogs – The New Voice Of The Fans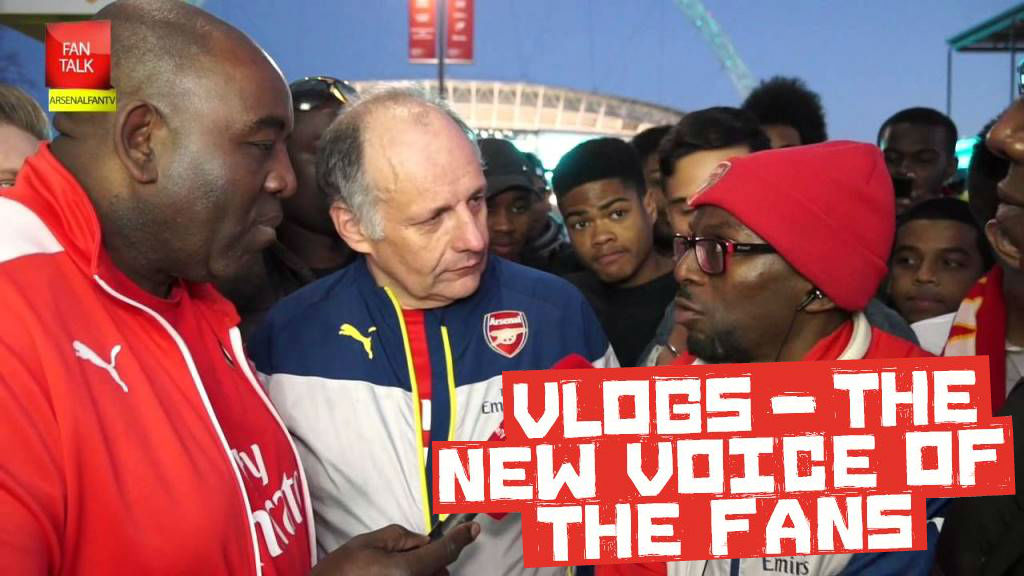 By Danny Keegan
SINCE football's laws were first drawn up in 1863, we have seen varying changes and developments to the sport we love on and off the pitch.
Taking a leaf out of retailers´ front door sensor tag security systems, goal-line technology has been introduced to safeguard the theft of undisputable goals.
Goalkeepers are no longer permitted to hold on to the ball for longer than it takes my bread to be toasted in the morning and, what can be seen as a move with the times, traditional media has given way to new media.
The world has become ever more digitalised where followers of football no longer need wait to view the BBC's classified results on a Saturday night to find out how their team has fared but are able to ask Iphones personal assistant Siri.
Asking Siri for a more detailed break down of the day's events is a taller feat and is better left in the hands of a new generation of analysts, online Vloggers.
But what are Vloggers, I here you ask. For the uninitiated, Vloggers are the modern day presenters who utilise video sharing website Youtube to impart their knowledge and personality on a varying range of subject matter, from hair and beauty tips (one for Beckham) to pre and post-game football analysis.
There are a number of football fan-led vlogging channels, from 100% Chelsea and The Redmen TV to West Ham Fan TV and FullTime Devils but the one which appears to be most popular in terms of subscribers is Arsenal Fan TV.
Headed up by founder and lead interviewer Robbie Lyle, he is joined by regulars Moh, Claude, Ty, Troopz and DT along with a few lesser known personalities. This DT or dream team is the main reason for the success of the channel.
With a strap line on their page reading 'by the fans, for the fans', the opinions of these season ticket holders have given a voice to the average supporter who might otherwise have gone unheard of other than at the odd AGM.
They help convey the collective mood and sentiment of real supporters in the stands post win or loss.
Arsenal's recent Champions League humiliation at the hands of Bayern Munich in their own back yard led to a unified response by the supporters fed up with the club's annual battering by the Germans and seeming lack of ambition.
Videos headlined Walk Away Arsene, Wenger Needs to Leave and When is the cut-off point for Arsene Wenger directly led to the mobilisation of a faction within the club who participated in a demonstration march finishing at the directors' box pre the Lincoln City FA Cup clash.
The march, calling for Wenger's resignation, prompted the board to issue a statement a few days later detailing their position.
Someone else standing up and taking notice of these Vloggers' message is former footballer-turned-pundit, Gary Neville.
In a less diplomatic response to that of the Arsenal board, Neville was seen to label a supporter who he had mistakenly identified as being interviewed by Arsenal Fan TV an 'idiot' and 'embarrassing' for criticising Arsenal's most successful manager of all time.
Taking exception to this, the Youtube channel invited Neville on to its show to clarify his position. He duly obliged and what followed proved to be television… or rather Youtube Gold.
The pulling power of the channel has also seen high-profile guests become a feature of its match preview programmes (Arsenal's Ray Parlour and Liverpool's John Aldridge went hammer and tong pre Liverpool game) and has given these platforms an authority they previously had not enjoyed and access normally reserved for established print and broadcast media.
Access, though, takes on a double meaning where the channel is concerned.
Unlike dedicated television channels like the now defunct Arsenal TV, Arsenal Fan TV does not sell its rights to overseas broadcasters so its content is accessible to all who browse the internet.
This has proven invaluable in terms of maintaining a fan base as far afield as Australia whilst also creating a new one at home with youngsters who are growing up online.
That said, the vlogs do not come without their cons.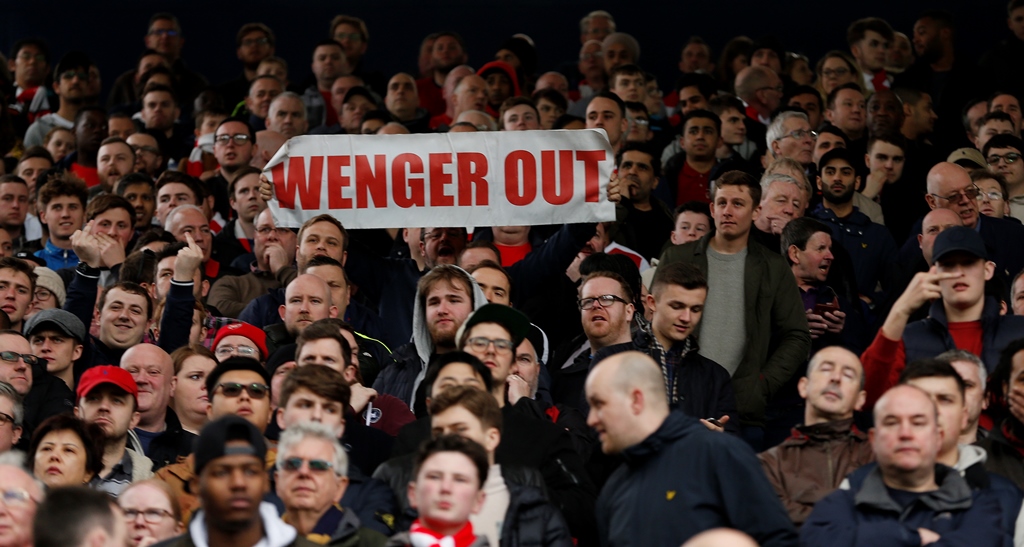 Noting the integral part these platforms play in the lives of school age children in particular, the responsibility of being a role model is an aspect which appears to have been overlooked, along with the implementation of disclaimers.
The cavalier, Tourette-like use of the English language when dissecting the day's play may have not put off advertisers but parents may think twice before exposing their children to such content.
Another facet which won't adhere itself to a Blue Peter good behaviour badge is the vociferous targeting of players on a week by week basis who are perceived to have underperformed.
By all accounts, these highly compensated professionals are of the understanding that criticism from pundits and journalists alike comes with the territory of carrying out such a high-profile job but this has nearly always been carried out with a well-established decorum.
Open season has been declared on Arsenal's squad members where seemingly anything goes and, in light of their current form, freedom of speech has been exercised to its absolute limit.
The Arsenal first teamer has become an endangered species with sustained criticism bringing on discontent amongst their ranks and a rumour mill pointing to infighting and a mass exodus this coming summer.
As is evident to see, though, used in the right way Vlogs can  be a force for good.
Arsenal themselves need to embrace this channel when a topic is trending.
Adopting the Arsene Wenger line 'I didn't see it' won't cut it when 410,000-plus subscribers have.
*This article originally featured in the latest edition of Late Tackle magazine (April/May)
Tagged 100% Chelsea, AFC, Arsenal, Arsenal Fan TV, EPL, FullTime Devils, Late Tackle, PL, Premier League, The Redmen TV, Vlogging, West Ham Fan, Youtube