England Down Under – When The Three Lions Went To Australia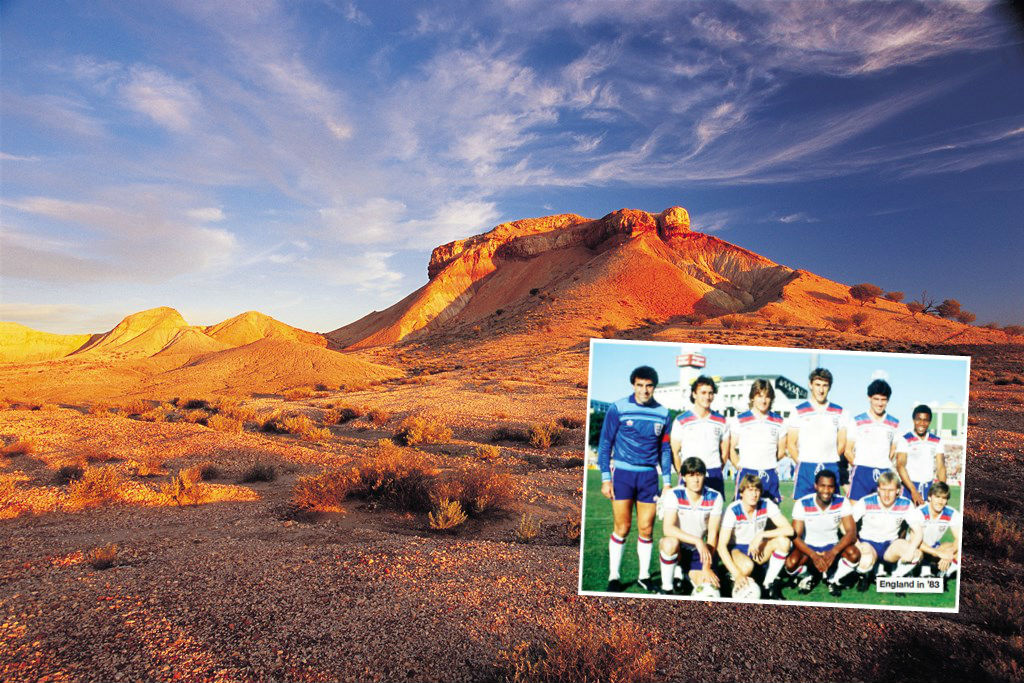 (Pictures: Action Images via Reuters)
By Colin Allan
The Soccer Event of the Century. That's how the official souvenir programme billed the encounter between Australia and England at the Sydney Cricket Ground on May 31,1980.
The Football Association had, over the years, arranged several tours of the Antipodes by representative sides as part of their 'missionary' work to the old dominions. However, these were all billed as FA Xl squads. The difference in 1980 was that – to celebrate Australia's soccer centenary – the match was accorded full international status with caps to be awarded.
The three players to benefit most from this largesse were the Ipswich defenders Terry Butcher and Russell Osman and Arsenal's Alan Sunderland, who all gained their first England caps.
Two first half goals from Glenn Hoddle and Paul Mariner proved sufficient to give England the victory. Against the run of play, Hoddle shot the visitors into the lead from 20 yards, having received a perfect pass from Mariner. It was Mariner himself who ran on to a long ball out of defence from Butcher to score virtually unchallenged. However, the Socceroos rallied after the interval. Australia's Gary Cole reduced the deficit with a penalty but Ron Greenwood's team gained a 2-1 victory.
England returned in 1983 under the stewardship of Bobby Robson. This time a series of three internationals was arranged. The first match was scheduled for Sydney on June 12. Robson gave debuts to four players:- defender Danny Thomas, and midfielders Mark Barham, Steve Williams and John Gregory. Robson explained, "It is my number one priority to prevent any complacency and I think the inclusion of four new caps will help. These lads will be out to impress and will help keep the others on their toes."
The 28,000 strong crowd was probably unimpressed by the England team which laboured to a goalless draw. In fact, the only English player to shine was debutant Thomas, the Coventry City full-back. Several times, his well-timed interventions spared England's blushes against the part-timers of Australia.
In fairness to England, the game was ruined as a spectacle by Australia's negative tactics. They seemed intent on avoiding a massacre with most of their players behind the ball during much of the game. The Aussie goalie, Terry Greedy, lived up to his name by spending much of his time receiving back passes from his team-mates. Australia's coach, Frank Arok, was unrepentant claiming, "entertainment was the duty of England, not us."
The second game took place on June 15 in Brisbane. Robson gave a first cap to Luton's Paul Walsh in an effort to enliven the attack and he duly celebrated his debut in fine style by scoring on 57 minutes. Walsh beat Greedy from six yards after a goalmouth scramble. This was England's first goal against Australia in 147 minutes' play! However, England played much better than in Sydney. Australia spent most of the game in their own half. The Aussie goalie was the home team hero as England won by that one goal.
The third game took place in Melbourne on June 19. It resulted in a 1-1 draw after England paid the price for a missed penalty. Trevor Francis opened the scoring on 19 minutes with a lightening shot that gave Greedy no chance. However, Australia equalised eight minutes later when Phil Neal deflected a cross into his own net. Francis could have restored England's lead with a penalty. He actually scored on his first attempt but the referee ruled that the kick had been taken too soon and ordered it to be re-taken. On his second attempt, Francis ballooned the ball over the crossbar. Arok was well pleased with the result: "We tugged at the lion's tail and we got away with it."
England returned Down Under in June 1991, this time to celebrate the Kiwis' soccer centenary. But the tour began with a game against Australia in Sydney on June 1. England's manager on this tour was Graham Taylor. He selected David Hirst, Sheffield Wednesday's centre-forward, to partner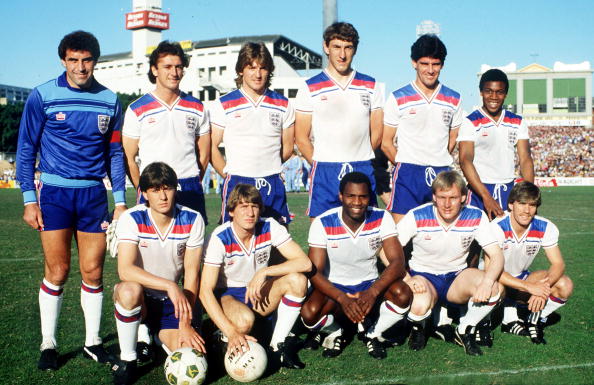 Gary Lineker up front. Nigel Clough collected his second cap. However, Hirst was withdrawn at half-time and Clough failed to make an impression. England laboured throughout the match and gained a narrow victory only thanks to an own goal. When Stuart Pearce curled in a vicious free- kick, an Australian defender got in the way and the ball ended up in the net.
On June 3 they faced the Kiwis at Mount Stuart Stadium, Auckland. The game provided a record-breaking start for an English manager: unbeaten in his first 12 matches. It's a record that still holds. However, the statistic did little to brighten Taylor's mood: "We didn't put our game together. I expected us to cause New Zealand more problems than we did." In fact, a lacklustre performance by the visitors was salvaged only by a goal in the last minute by Gary Lineker.
But Lineker would miss the second game against New Zealand in Wellington on June 8, having to play for Spurs in Tokyo. In his absence, Stuart Pearce took over as captain. Gary Charles became the sixth player to win his first cap on this tour. Taylor saw a bright future for the Nottingham Forest right-back: "I wouldn't be surprised if he's around for a long time."
Unfortunately, the manager's prophecy proved false. Charles gained just one more cap, against Malaysia on this same tour. John Salako, of Crystal Palace, made his first full appearance for England.
Watched by a mere 12,000 spectators, Pearce scored after 12 minutes with a left foot shot. Hirst netted soon after the interval but Charles almost gifted New Zealand a goal with a casual back pass.
After cool and windy Wellington, England's final stop of the tour was Malaysia's sweltering and humid capital, Kuala Lumpur. Less than 48 hours after travelling back on a delayed flight from Tokyo, Lineker was in the team for the game on June 12.
It was a good job he had returned for he scored all four of England's goals in a 4-2 victory. The match was a personal triumph for the England skipper as he demonstrated his consummate skill with left foot, right foot and two headed goals. He scored after just 42 seconds from a pass by midfielder Geoff Thomas and then midway through the first half prodded the ball home from a corner. Then, in the 30th minute, he scored with a glancing header and a further header on 70 minutes from a Salako cross took his England goal tally to a remarkable 45. It also took him past that ace goal poacher Jimmy Greaves and within four of Bobby Charlton's record.
"Jimmy Greaves was an all-time great so it is nice to be ahead of him," Lineker later admitted. But the England skipper modestly paid tribute to his teammates: "They were so resilient and kept on carving out the chances for me. I was just on the end of it and I'll get all the glory, but that is my job, to score goals."
Despite the high temperature and suffocating humidity, the match had been the most entertaining of the tour. In front of a highly enthusiastic 38,000 locals, England and Malaysia had put on a worthy spectacle.
Unfortunately, such was not the case with most of England's games Down Under over those three tours. Challenging itineraries, differences in time zones and temperatures, highly motivated but limited opponents had all conspired to lower England's standard of play. Yet the games did give opportunities for fringe squad members to receive international experience. Taylor got his record opening sequence of undefeated matches and Lineker had once more exhibited his uncanny goalscoring ability.
*This article originally featured in the April/May edition of Late Tackle. The latest edition is out now!
Follow us on Twitter here and Like us on Facebook here!
Tagged Australia, England, England away, International Football, Late Tackle, LT, Oz