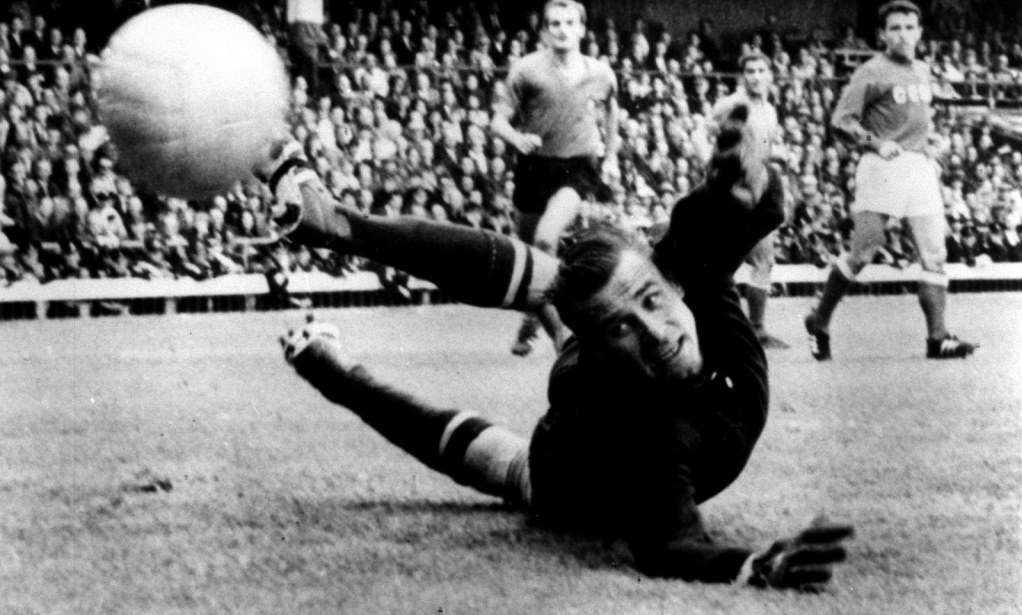 TALKING football in the pub with a few mates, the conversation got round to who we thought was the best-ever goalkeeper?
Names like Gordon Banks, Peter Bonetti, Neville Southall, Peter Shilton, Pat Jennings, David de Gea, Dino Zoff, Oliver Khan and many others were mentioned.
Then it came to my turn and I said Lev Yashin. This was met with comments like, 'Great shout' and 'Yes, he was good'.
But one lad who had joined in our debate looked puzzled and said: "Yashin, who was he?"
To football fans of a certain age, Lev Yashin was a Russian superstar and probably, for many, the greatest goalkeeper of all time.
Born in Moscow in 1929, Lev Ivanovich Yashin grew up to be a tall and athletic young man who excelled at sport, especially ice hockey where he was a talented shot-stopper.
But after trying his hand between the sticks at football, he decided the beautiful game was the real sport for him. He must have been good because the mighty Dynamo Moscow took a liking to the 6ft 2ins Muscovite and signed him.
He made his debut for them in 1949. Yashin went on to play for Dynamo Moscow for an astonishing 22 years. He turned out for 326 matches, winning five league championships and three cups.
Dressed all in black, Lev looked an intimidating keeper. He also had huge hands – the great Gordon Banks said it looked like he had 'fingers the size of bananas'.
It was no wonder he had the nicknames of the 'Black Spider' and the 'Black Panther'.
Extremely vocal, especially to his defenders, he took no prisoners. He also liked to dribble the ball out of his area, which had not been seen before. Add to this his huge, long accurate throws which enabled fast counter attacks, Yashin was way ahead of his time.
Another string to his bow was his amazing penalty saves. In his distinguished career, he saved an incredible 150 spot-kicks.
Yashin remained loyal throughout his career to Dynamo Moscow. He only played for the then giants of Russian football and his national team, winning 78 caps.
He made his international debut in 1954 in a 6-0 win over Sweden. And two years later he won a gold medal for the Soviet Union in the Melbourne Olympics.
He was in goal in 1960 when they lifted the European Nations' Cup, now the European Championships. The Soviet Union beat Yugoslavia 2-1 after extra-time in the final in Paris.
Yashin was still between the sticks when they again reached the final in 1964. They were unsuccessful this time, losing out to hosts Spain.
Helped by the goalkeeping exploits of the 'Black Panther', the Soviet Union reached the quarter-finals of the World Cup in 1958 and 1962. In the '66 World Cup in England, they made it to the semi-finals where they were beaten by Germany.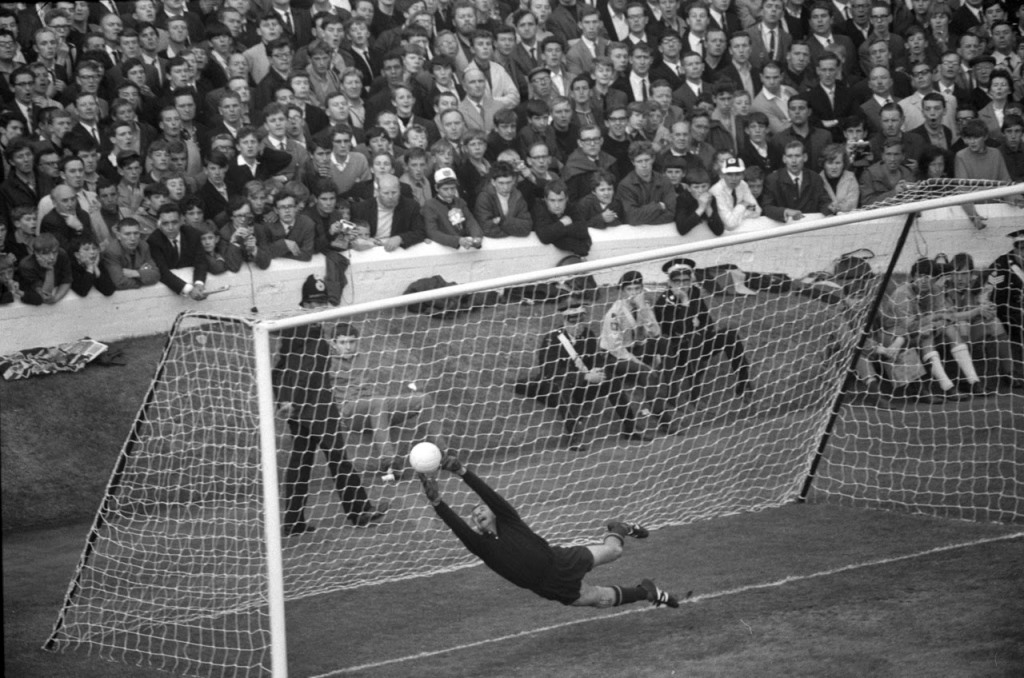 Yashin retired from the game in 1970 as a national hero. He was awarded the Order of Lenin and Honoured Master of Soviet Sport.
In 1971 at his testimonial game between his beloved Dynamo Moscow and a Rest of the World XI, a massive crowd of 120,000 turned out to honour their hero at the Lenin Stadium in Moscow.
Outside Dynamo's ground, there is a statue which was erected as a monument to the man in black.
He won awards galore in his amazing career, including the Ballon d'Or in 1963 – the only keeper to win it – and was voted best goalkeeper of the 20th century by the International Federation of Football History and Statistics.
Sadly, Lev had a leg amputated in 1986. This led to complications and, after surgery in 1990, he passed away aged only 60. But what a legacy this great Russian left behind and in 1994 FIFA introduced the Lev Yashin Award for the best keeper at the World Cup.
Yes, there have been other great keepers but, for me, the greatest of all-time has to be the one and only Lev Yashin.
*This article originally featured in the June/July edition of Late Tackle magazine.