Airlines, insurance giants, sporting and athletic goods corporations, electronics manufacturers, and horse racing organizations: these are just some of the companies that have sponsored football clubs throughout the years.
Indeed, football – appropriately known as the "global game" – is a hotbed for corporate sponsorship, with entire leagues having been sponsored in the past by numerous companies.
One of the most storied and popular football leagues in the world today is, without a doubt, the English Premier League (EPL).
Incidentally, the EPL is home to Manchester United, easily and widely recognized as one of the greatest football clubs in the entire history of the sport.
With a staggering list of trophies to their name – including a record 20 EPL titles, a record 11 FA Cups, four League Cups, three UEFA Champions League titles, to name just a few – it isn't surprising to discover that Manchester United is currently pegged as the second most valuable football club in 2013 in terms of annual revenue, with a whopping value of £1.962 billion ($3.165 billion).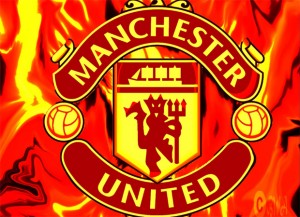 This is a result of an aggressive marketing strategy targeted at driving a huge chunk of the club's revenue through multiple lucrative sponsorships. As a matter of fact, Manchester United, nicknamed the "Red Devils", now has 36 companies from pretty much every corner of the world sponsoring its operations.
One of these esteemed sponsors is a renowned sports betting and online poker company with a dedicated fanbase of its own to match the passionate supporters of the "Red Devils".
Bwin.party, one of the biggest operators of online sportsbooks in the United Kingdom and Europe, signed a three-year sponsorship deal with Manchester United back in August 2012. This effectively makes Bwin.party the official online gaming and betting partner of Manchester United.
Both parties have taken advantage of the new partnership to provide unique promotions and events for the millions of Manchester United fans.
One of these crowd-pleasing events is simply called the Road to Old Trafford, a two-day extravaganza attracting some of the biggest names in poker (Kara Scott and Sam Trickett) and football (Dwight Yorke, Norman Whiteside and Bryan Robson) as they competed for the chance to win £10,000 and the first Road to Old Trafford Title.
Additionally, a select number of amateur poker players were given the opportunity to rub elbows and riffle a few chips with veteran poker pros and football legends alike at the same event. These amateur poker enthusiasts were winners of several qualifier satellite tournaments staged by Bwin.party through their online poker room partypoker
Clearly, there is a significant overlap amongst the fans of poker and football around the world. Manchester United will continue to provide massive international exposure to the Bwin.party brand, while the online gaming firm will remain committed to coming up with new and exciting promotions and football experience packages for the millions of Red Devil fans and poker fans, as well.