Dave Mackay – Football's Braveheart, by Mike Donovan, published by Pitch Publishing, Price: £19.99
IF YOU want to know all about the remarkable career and life of Tottenham, Hearts, Derby and Scotland legend Dave Mackay, then you're going to have to go a long way to find a more comprehensive account than Mike Donovan's.
Experienced journalist Donovan is a Spurs fan who has already written a number of Tottenham-related books and this latest one has clearly been a labour of love.
Donovan was bowled over watching Mackay play for the north London side in the 1960s and has spoken to lots of the fearless left-half's contemporaries to get a picture of what he was like.
He also spoke to Mackay's family to put together a more intimate portrait of a man who came back from two broken legs to continue playing.
Weighing in at more than 500 pages, this tome doesn't just cover his Tottenham glory days in detail. It provides an in-depth account of his whole life – and what a life it was.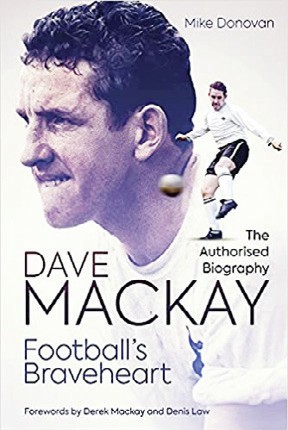 Growing up in Edinburgh, Mackay achieved his dream of playing for his beloved Hearts and won all the domestic honours in a golden period for the club before heading south to Tottenham in 1959.
There he became a crucial piece of the jigsaw as Bill Nicholson assembled a team that would become the first England club to do the Double in the 20th century.
Further honours followed with Spurs in the 1960s as success continued to follow him around.
It was part of the reason why Brian Clough was so eager to sign him for Derby in 1968, just as it appeared he was about to return to boyhood club Hearts.
Clough put Mackay, then 33, in a sweeper role and let him use his football nous and leadership to rub off on the other players. Derby went up to the top-flight and Clough, like Nicholson at Spurs, hailed him as his best-ever signing.
As a manager, Mackay – who died in 2015 at the age of 80 – led Derby to the First Division title, cementing his hero status at the club.
With forewords from Mackay's son Derek and his Scotland team-mate Denis Law, and some lovely pictures, this is a fitting tribute to a true legend of the game.
"I have been asked if Dave Mackay compared to anybody playing in today's football," said Law. "No, there is no one in the same class."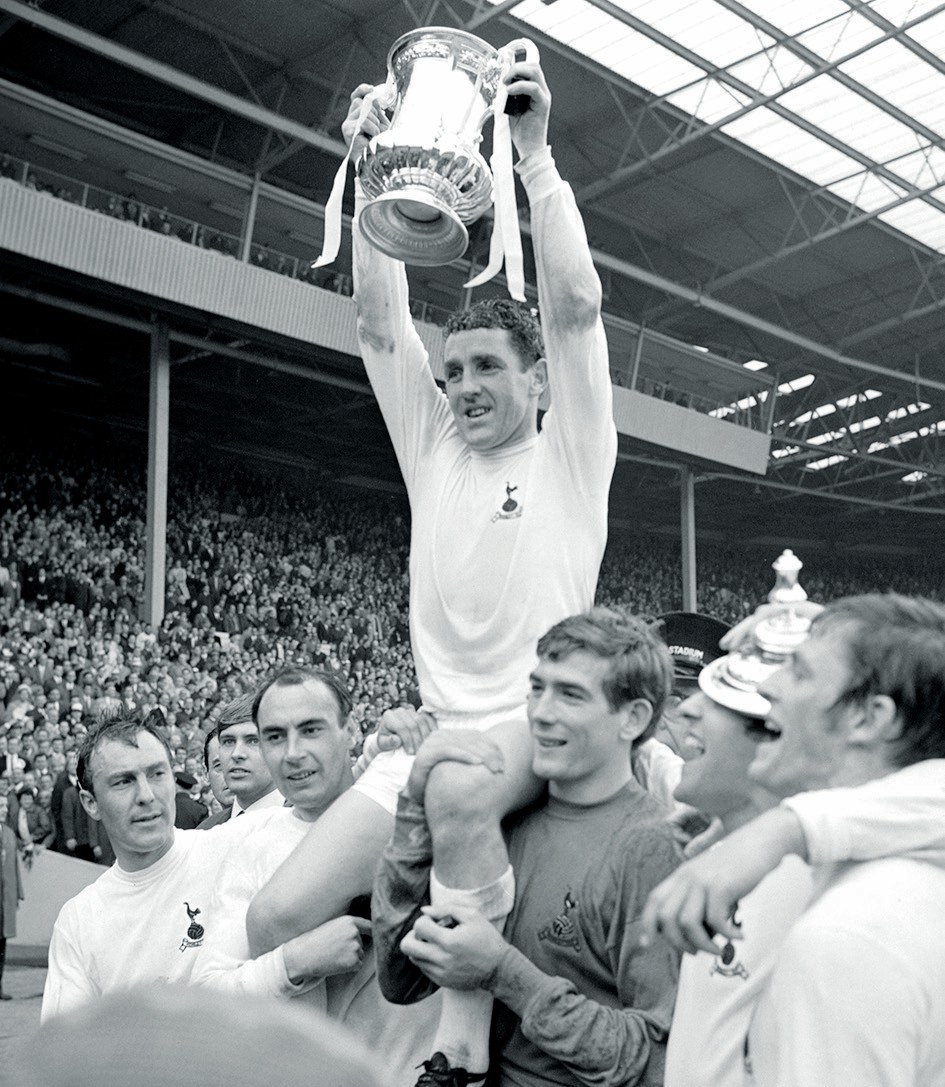 Winner: Tottenham captain Dave Mackay holds the FA Cup aloft after beating Chelsea in the 1967 FA Cup final