Norway's international football team has typically been weaker than their Scandinavian neighbours Denmark and Sweden, and they may not have managed to qualify for the 2021 European Championships, but there are signs that there is a bright future ahead for them. In this article, we are going to take a closer look at the Norwegian international team and see just why it is that the people of Norway can look forward to the future.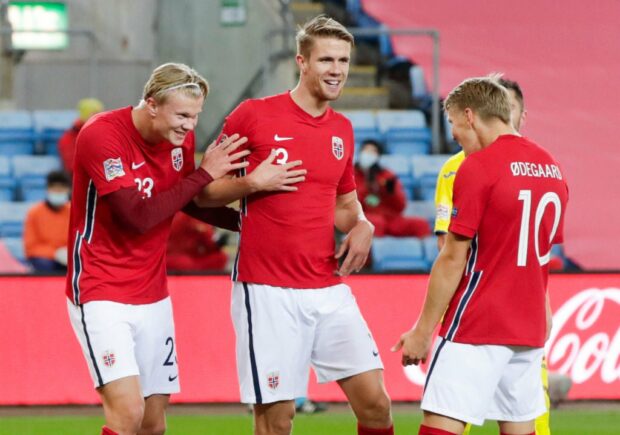 Current Position in the FIFA World Rankings
Now, we know that not many football fans pay much attention to the FIFA World Rankings, but we believe that they are actually a good indication as to how a national team has been performing over the last couple of years. In fact, one of the things that people forget about the FIFA World Rankings is that they are based on results over the last couple of years, not the last month or two. A team can be on a bad run of form, but remain high in the rankings, and this is what convinces many football fans that they are not worth paying attention to. Once you know how they work, you will see that they are worth paying attention to.
So, what position are Norway ranked in? Well, at the time of writing, they sit in 44th place, surrounded by the likes of the Republic of Ireland, Northern Ireland, Czech Republic, and Iceland. In July 2017, they were ranked as the 88th best team in the world, so it is clear that they have made progress in the last three years. In fact, throughout 2018 and 2019, they played 20 matches and won 12, drew 6, and lost 2.
World Cup and European Hopes
Norway will unfortunately not be competing at the European Championships in the summer as they just missed out after losing 2-1 to Serbia in the play-off semi-finals. This was very disappointing for the team and their fans, but there is no point dwelling on it as there are the important World Cup 2022 qualifiers coming up in March, and Norway have been drawn in a group that includes Netherlands, Turkey, Montenegro, Latvia, and Gibraltar.
The top team in the group qualifies automatically for the World Cup in Qatar, and everyone will be expecting the Netherlands to claim that spot. Many will be expecting Turkey to claim the second spot, however, with the young talent that Norway has at their disposal (which we discuss below), there is every chance that they can finish second and claim a play-off spot. It would be a huge achievement for Norway to make it to the World Cup in 2022 as the last time they played at a World Cup was in 1998, where they made it to the Round of 16.
The Norwegian people love to gamble, whether that is on sports or at online casinos, and we would be tempted to put a cheeky bet on Norway to finish second in their World Cup Qualifying group. However, while Norwegians wait for international football to return in March and the odds to be provided for the qualifying rounds, they will probably entertain themselves at online casinos. When it comes to finding out all you need to know about the online casino gambling scene in Norway, www.norskonlinecasino.info is a fantastic source of information and tips. They will help you find the best online casino for you as well as provide you with valuable information about games and strategies. If you are lucky, you will win some money that you can then place on the Norwegian football team.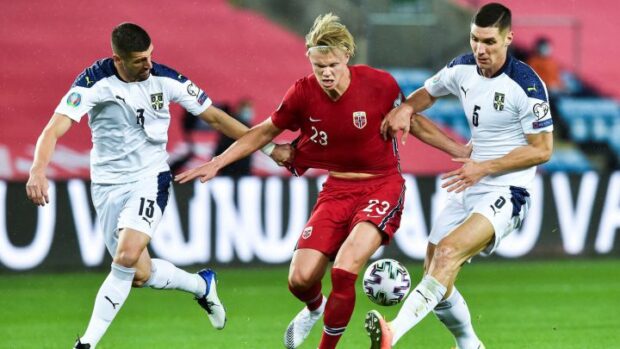 A Potential New Golden Generation
Players such as Tore Andre Flo, Ole Gunnar Solskjaer, Henning Berg, John Carew, and Ronney Johnsen were part of Norway's golden generation in the 90s, and they might just be on the brink of having another one. The likes of Stefan Johansen, Josh King, Marcus Henriksen, Kristoffer Ajer, and Mohamed Elyounoussi are all familiar names to British football fans, but it is their younger players that give Norway an exciting future.
Martin Odegaard, who arrived on the football scene at the age of just 15, made headlines when he signed for Real Madrid for a fee of €4 million, which could rise to around €8 million. At the time of writing, he is arguably one of the most talented youngsters in Europe. He has only made 8 appearances for Real, but he has enjoyed loan time at Heerenveen, Vitesse, and Real Sociedad. He has also made 25 appearances for Norway and scored his first goal for the club in 2019 against Romania. If he does not make it big at Real, then there will be plenty of other big European teams who would be more than happy to sign him up.
Sander Berge, who plays for Sheffield United, is another star who has become a key part of the national team. The 22-year-old, at 1.95m tall, is an imposing midfielder who does not give an inch. He signed for Sheffield United in January 2020 for a fee of £22 million, making him the club's record signing. Since he made his debut for the national team on March 23rd 2017, he has gone on to earn 24 caps for his country.
Alexander Sorloth, who spent time at Premier League side Crystal Palace, know where the net is. In 2019/20, he played 34 games for Trabzonspor and scored 24 goals. This gained him attention from the some of the best teams in Europe, and he recently signed for RB Leipzig for €20 million. When it comes to the national team, he has made 27 appearances for Norway and has scored 9 goals.
Other talents include the likes of Martin Linnes (Galatasaray), Bjorn Maars Jonsen (Ulsan Hyundai) and Mats Moller Daehli (Genk), but the player who is catching the most attention from Norwegian media is Erling-Braut Haaland. The 20-year-old striker signed for Red Bull Salzburg in 2019 for an undisclosed fee and went on to score 17 goals in 16 matches. This form saw him earn a move to Borussia Dortmund for a fee of €20 million, where has gone on to score 25 goals in 25 appearances. He has even shown his quality in the Champions League, scoring goals for fun. When it comes to international football, he has made 7 appearances for Norway and has netted 6 goals. He is definitely going to be central to the Norwegian team over the next decade or so.
The future is definitely bright for this young Norwegian team, and we expect great stunts while looking forward to seeing them in action during the 2022 World Cup Qualifiers.