Dean Saunders Has Some Really Good Advice For Arsenal Oh No Wait He's Talking Bollocks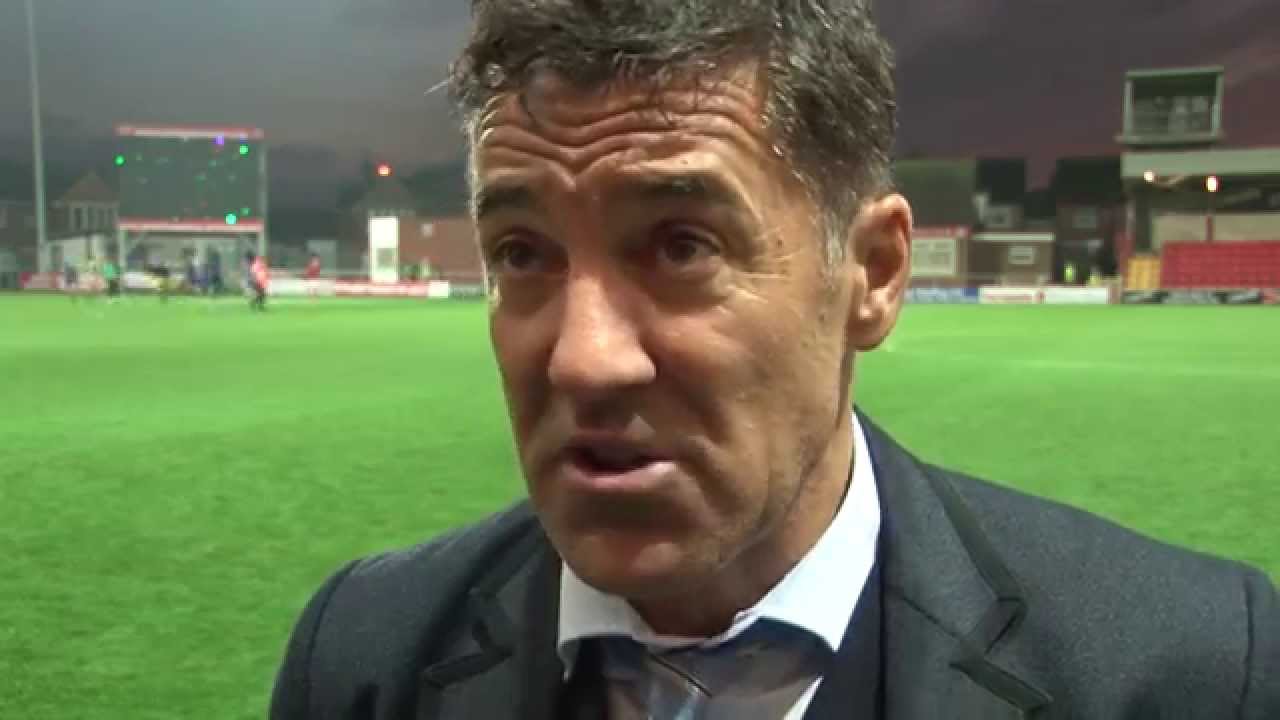 Dean Saunders, Wales' second worst pundit behind Robbie Savage, has managed some illustrious clubs in his time. We're talking Wrexham. We're talking Doncaster. We're talking Chesterfield. He's the king of managing in places that probably have a fully operational B&M Bargains.
Saunders' managerial career win percentage of 37.63% no doubt means he's entitled to offer Arsenal supremo Arsene Wenger advice, especially after the Gunners had their balls blown off by Bayern Munich on Tuesday.
The 52-year-old, a terrible Bruce Springsteen tribute act just waiting to happen, offered a big dollop of fantastic hindsight punditry on Sky Sports News this morning when asked how he would have set Arsenal up against the all-conquering Germans.
Except: oh, Dean. You can't count, can you, Dean?
That's right: Wenger should have gone with the patented 5-2-4 formation! What genius! What analysis! What tactical nous! CHESTERFIELD ARE ON THE BLOWER, DEAN, THEY WANT YOU BACK, ALL IS FORGIVEN! DEAN SAUNDERS' BLUE AND WHITE ARMY, FOREVER AND EVER!
Scrap that; you've listed 12 players there, Dean, you utter dick. We'll leave aside the old 'coulda, woulda, shoulda' bullshit level of punditry that Saunders is spouting for a second, because the actual former football manager doesn't know either: how to count, or; how many players are allowed in a starting line-up.
Here's his quote in full:
"The back three stay where you are. The two wing-backs don't go over the half-way line. The two centre-midfield players stay in front of the back three.
"And you go four up front, if you want to hold a cup up at the end of the season, you'll have to sacrifice your own game tonight.
"You're playing Bayern Munich and it's do or die – you must get through the game."
Thanks for that, Captain Hindsight.
Dean Saunders can't count, can't manage football teams, and can't offer any decent insight into anything. Although he did win the Turkish Cup with Galatasaray, so…that's something.
Tagged 5-2-4, Arsenal, Arsene Wenger, Captain Hindsight, Dean, Dean Saunders, pundit, rubbish, Sky Sports News, terrible, that's not a formation