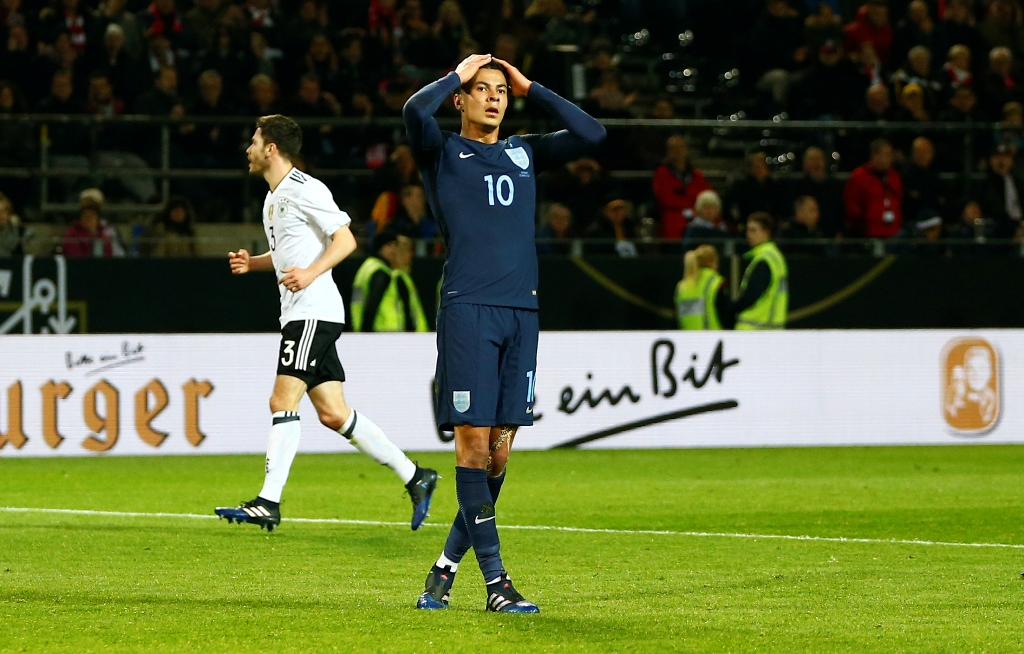 By Danny Pryer – @dannypfootball
So here's a question – who in the current England team really puts you on the edge of your seat?
It's a thought that springs to mind and one that's hard to answer, but is it a reason why we've been so poor in knock-out competition over the past few years?
After an England performance of hard work, chances and possession in the 1-0 defeat to Germany, Gareth Southgate claimed to have found the perfect formation for his troops with a 3-4-3 – and you have to admit, it looked better than what Roy Hodgson had in his arsenal.
The thing that troubles is that are we overrating this Three Lion's team? – The answer is most probably, yes.
You can pick out the positives, which is fine, and you can't fault the effort of the team. But what the Germans had on Wednesday night was a retiring legend in their country – Lukas Podolski – who stunned us with a quality strike to win the game.
That's the key-word. Quality. Do we have that amongst our England team? The potential to be world class? Someone who can dig us out when it matters? A "street footballer"?
It's a shame it's become an old term. The last one we had for England was Wayne Rooney in 2004, who carried England in a tournament at 18 years of age – and he was world class in his day.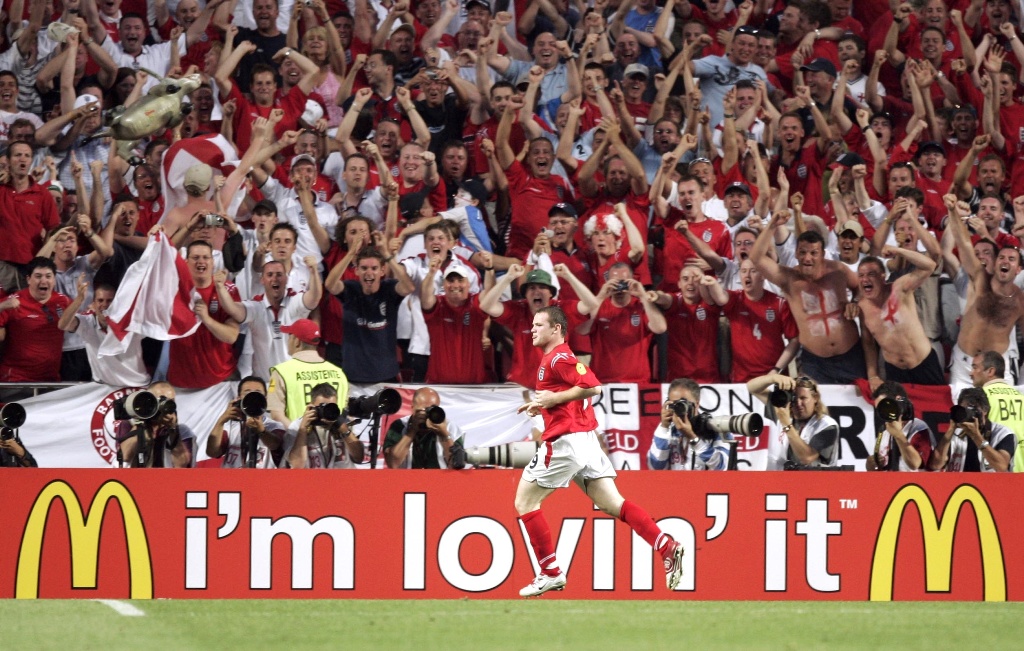 Since then, not even Raheem Sterling at £50million can you say has that 'world class' ability. This is precisely the point. At 22, by now we should be seeing enough for us to say that he's world class. We did with Rooney, Andres Iniesta, Ronaldo – the world class potential was there and they fulfilled it. Nathan Redmond has better quality than the City winger.
Some may disagree, but Ross Barkley had the potential. It wasn't so long ago that we compared him to Paul Gascoigne due to the way he beat people – but Ronald Koeman didn't seem to like that. The bench appearances say it all.
The talent maybe out there but it seems to be coached out of the players. It's almost like if you're English and play in the Premier League, you qualify for national team call-up – What ever happened to working hard to get an England place?
It shouldn't be working like that. Why isn't there anyone with finesse or natural ability coming through?
Dele Alli is a shining light at 20 years of age. John Stones, with his ability and managed by Pep Guardiola, is giving us hope. But do they have that same edge to excite like Alan Shearer, Gascoigne, Paul Ince, David Platt or Glenn Hoddle? Those are finest crop since 1966. One was smashing goal-scoring records, the rest played abroad, a few in Serie A, arguably the best league around at the time.
Even the likes of Michael Owen, Steven Gerrard, Frank Lampard, John Terry and Paul Scholes had stellar quality on the world map. Winning Champions League's, getting nominated for awards, runners up in the Ballon D'or second to the likes of Ronaldinho and Zinedine Zidane – no shame in that.
Why are there no English players in the running for World player of the Year awards anymore? European Player of the Year awards? – Not even a glimpse towards Third place.
You can argue the types we've had in the past didn't win us a tournament, but those were players that got you off the edge of your seat, and a lot further in competitions – they gave us genuine hope, belief, patriotism – it was the penalties that troubled us.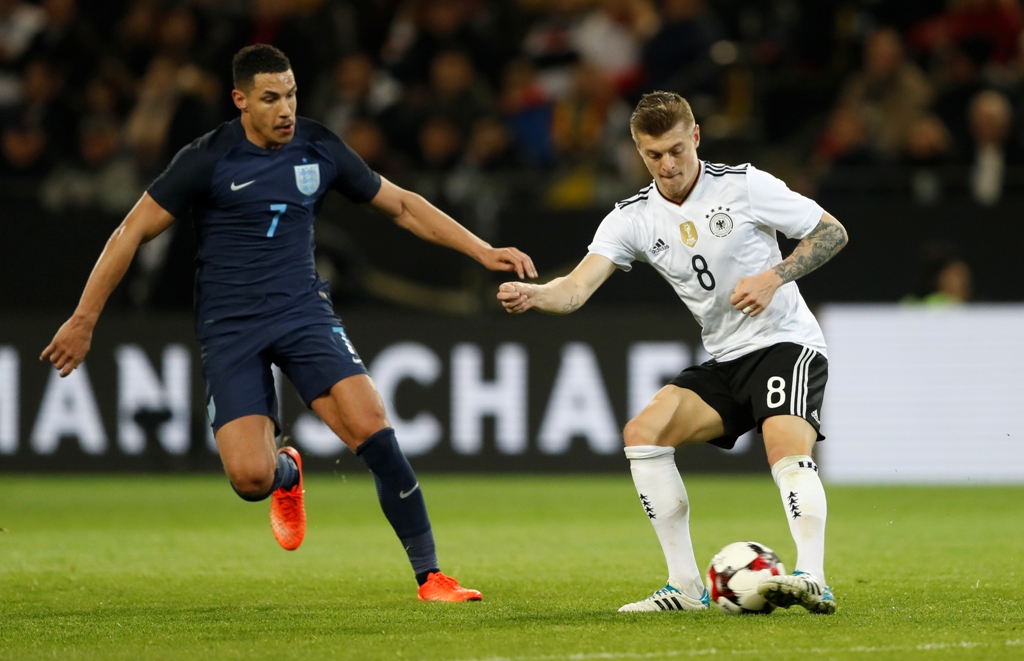 James Ward-Prowse shouldn't be getting near an England cap yet. If Jake Livermore gets a cap then its proof we're failing – he's bottom of the league. Some of these players aren't young anymore, Livermore is 27, Theo Walcott 28, Jesse Lingard is 24! Hardly young and promising.
We've seen glimpses of Marcus Rashford at 19, who's quick, has an eye for goal but is he on the same level at 19 as Gabriel Jesus? Renato Sanches? Kylian Mbappe? Clinical, quality "street" players, who have that edge in decision making, and are performing week in, week out for club and country.
Adam Lallana was voted England's Best Player in 2016. In four games at Euro 2016, he was subbed off twice and didn't even start the game in the appalling 2-1 defeat which saw England crash out of another tournament – be very worried for our future if players like him are the best the nation has. And he's almost 29, what's he done in his career?
Let's hope Alli can become one of the world's best in the coming years – or maybe we could find the next Gascoigne, more importantly, players that can take England to silverware – this team isn't as young and promising as we think.