Let's Get Back To The Real Grass Roots!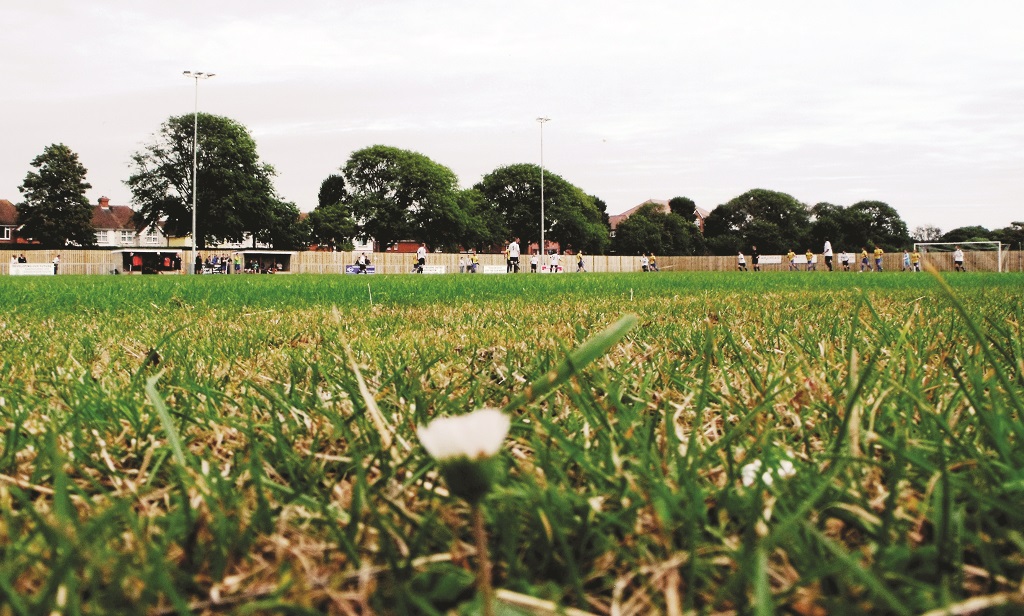 By Paul Armstrong
I AM now 56 and watched my first game in the mid-60s. If you're interested, it was Wimblington Old Boys' (now defunct) last game of the season and they needed a win to gain promotion to Division Two of the Peterborough and District League.
The crowd was over 300 (not bad for a village with a population of 2,000), we won and, to cap it all, my cousin Brian scored the winner. Happy days.
I then spent the next three decades watching the beautiful game… well, it wasn't always beautiful back then, was it?
Tottenham skinheads throwing phials of acid into the Trent End at Nottingham Forest in 1969.
Being caught up in a street fight between Derby and Spurs supporters the same year. I was nine.
But still I wasn't put off. My dad was born on the White Hart Lane estate, so obviously a Spurs supporter.
In 1975, we moved to Surrey (then, as now, an area with much Chelsea support) and I continued travelling to Tottenham until I couldn't face another train journey surrounded by Chelsea boot boys.
I still watched plenty of football but without an allegiance to a particular club.
Then, in 1984, I moved to Camberley and started supporting the local league team, Aldershot, until their demise.
In my opinion, this was a terrible era for football in England. Older readers will remember that feeling of 30-or-so of you huddled together on a windswept terrace miles away from home.
Ten minutes to go and the home hooligans would be massing by the fence separating you from them. You'd then spend the rest of the match weighing up your chances of getting to your coach before you were set upon by the "top boys" of whichever team you were playing. Bruises, smashed coach windows but you still continued watching the 'people's game'.
Then along came the Premiership. Initially, nothing much changed. The grounds were still dilapidated, the atmosphere still heavy with the threat of violence.
I went to see Spurs play at Chelsea in 1993, to be greeted by a forest of raised right arms and the hissing of "gasssss" from the Chelsea faithful. Another pleasant Saturday afternoon.
Then it changed: New all-seater grounds and, subsequently, totally new all-seater stadiums and a massive hiking up of admission prices. Strangely, this priced a lot of supporters like me out, but it didn't stop the hooligans.
Granted, a lot of the violence is now away from the grounds, but not always, like last season's League One play-off final between Millwall and Barnsley at Wembley and West Ham's final game at Upton Park.
But what of those people in the "firms" that before that made many a Saturday afternoon a time of 'fear and loathing'?
Well, they've done alright, haven't they? Feted by the media, for many years bookshops have carried the memoirs of some psychopath or other.
Lo and behold, countless films have been made of their exploits. No wonder they can afford Premiership prices with all those royalties flowing in!
Where am I now? I used to watch a fair amount of Non-League football, where the supporters are still fairly friendly (outside the top 3 steps who have teams that attract the 'headbangers') but I fear the malaise that has affected the full-time professional game is creeping in.
Segregation, not applauding an opposition goal, however good, and a general 'them and us' tribal attitude is far more prevalent now than it was a few seasons back. So I'm back where I started – watching Saturday afternoon park football.
I still listen to football phone-ins on the radio, read about Non-League football and follow the discussions on overpricing at all levels.
There is an easy answer: vote with your feet. If clubs are charging an amount you can't afford, then they obviously don't want you to watch them. Remember, loyalty is a two-way thing.
You don't have to miss your Saturday afternoon fix. Outside the top divisions, there is masses of football.
Take a wander over to your local park and watch football for free. It didn't cost me anything to see Wimblington Old Boys and if I could only have one game out of the hundreds I have watched again, it would be us winning the Peterborough and District Third Division!
By the way, my cousin Brian said before the match he'd score the winner for me, and he kept his promise.
Now isn't that worth more than a ten-year season ticket for any Premier League club? Well, it is to me. Let's get back to the real grass-roots!
*This article originally featured in Late Tackle. The next edition is available April 20th.
Tagged English football, Grass Roots, Grass Roots Football, Late Tackle, Non-League, Non-League Football