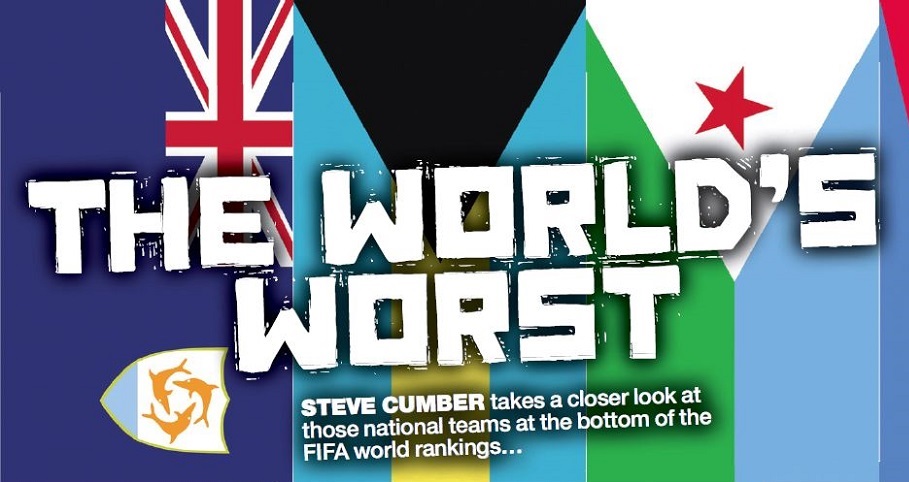 THERE was much indignant huffing and puffing back when England squeezed past Lithuania at Wembley last month, and it was not much better when they were held to a drab 0-0 in Slovenia in October last year.
The problem seemed not to be that England had drawn but that it was to a team ranked 67th in the FIFA rankings, a team who had the same number of ranking points as Burkina Faso.
This was incredibly condescending to the good folk of that African nation, but this is the British daily press we're dealing with here, so no surprises.
In case you didn't know, the FIFA rankings are published on a monthly basis and are based on a team's results over the last four years.
There are some complicated formulae at work here, but basically you get points for winning or drawing a match.
After that, the strength of the opposition is taken into account, so you get more points for beating England than you do for beating, say, Malta (hard to believe I know, but there it is).
Points won over a four-year period are used to calculate the ranking, but more recent results get a higher weighting than those from the preceding years. The older the result, the less it counts.
So in the rankings published last week on April 6th, the world's top nation is Brazil, with 1,661 points.
Second is Argentina with 1,603 and third is Germany with 1,464. The top ten then continues with Chile, Colombia, France, Belgium, Portugal, Switzerland and Spain. Wales are 13th and England are 14th.
The highest ranked team which is not either South American or European is Egypt at 19th. Highest Asian team is Iran at 28th and the second-highest African team is Senegal at 33rd. Slovenia are up to 55th , following that excellent draw against a higher-ranked nation. The list makes fascinating reading.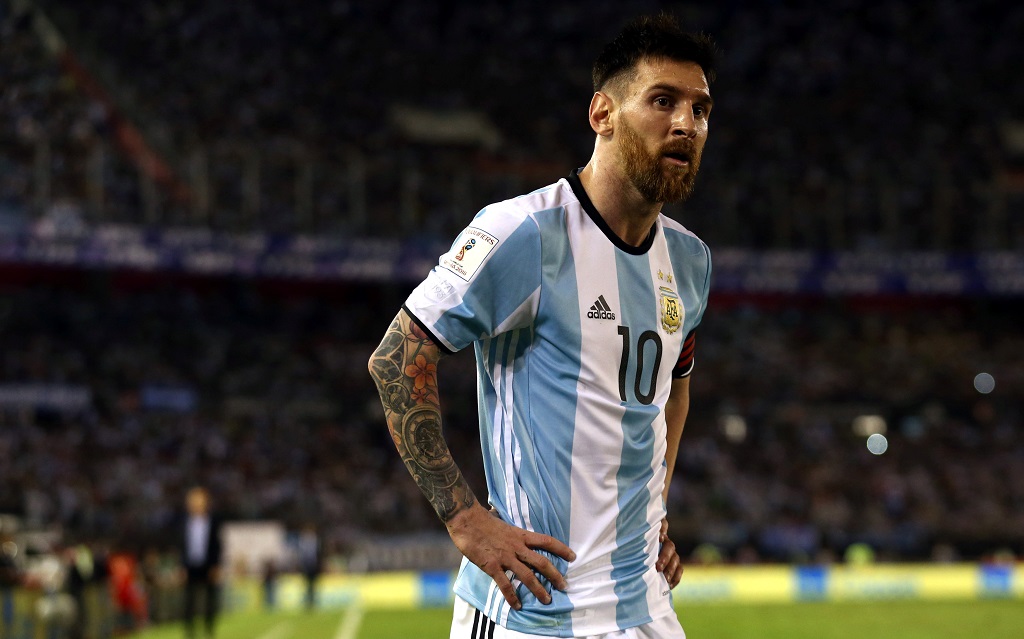 Qatar, hosts of the 2022 World Cup, sit at 89th, below the Faroe Islands (77) and the Cape Verde Islands (82). Some former top nations now languish in the relative depths, such as Russia in 61st.
As in any table, some teams do well, whilst others struggle. And the FIFA rankings have their perpetual basement boys like any other league.
However, these teams are usually at the bottom for good reason, and it will take more than an injection of cash to get them up the table.
In the April rankings there are six teams sitting joint 205th with no points at all.
This immediately tells you that they haven't won or drawn a game in the last four years, and for some of them the prospect of even that sort of modest success looks quite a way distant.
So who are these less than magnificent six? And why are they there, competing for the title of worst team in the world.
They all have a reason. They are as follows:-
Anguilla
Anguilla is a small set of islands in the Caribbean. In total, it covers an area of 35 square miles, has a population of 13,452 at the last census and its capital is The Valley.
It's one of those British Overseas Territories which are the last vestiges of empire and, surprise, surprise, it's a tax haven. The top sport appears to be boat racing!
They last won a game in 2010, 2-1 against Saint Martins, another Caribbean island.
They last played two matches in 2016, qualifiers for the 2017 Gold Cup, in which they lost 7-0 to Guyana and 4-0 to Puerto Rico.
Clearly, with such a small population and a penchant for water sports, the chances of Anguilla getting up the rankings can only be slight. Scoring the odd goal or two could be the limit of their ambition.
Bahamas
The Bahamas are, of course, another set of Caribbean islands. Although bigger at 5,358 square miles and more populous at 392,718, they don't have the football bug. Cricket is number one here unsurprisingly, although Bahamas are not part of the West Indies Confederation, so their players can only represent Bahamas.
Bahamas' biggest football problem is that they don't play very often. In 2016 they didn't play a single game. They only enter the World Cup and don't appear interested in other international tournaments.
Their last matches were in 2015, two World Cup qualifiers against Bermuda which they lost 3-0 and 5-0. They last scored a goal in 2008 in a thrilling 2-2 draw against the British Virgin Islands. (no comments about British virgins please – this is a family magazine). Similar ambitions to Anguilla methinks.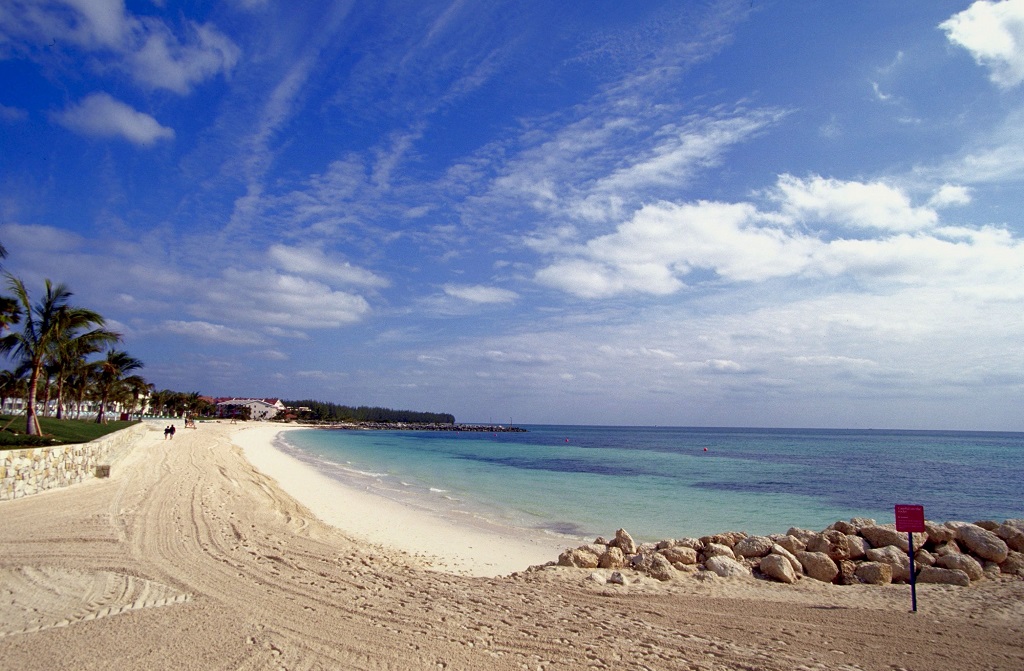 Eritrea
Eritrea is just along the African coast from Djibouti.
They became independent from neighbouring Ethiopia in 1993. It's 45,405 square miles and has 6,380,803 folk living in it, so it's by far our most populous country so far.
A good number of the migrants currently fleeing to Europe originate from Eritrea, which is a one-party state where elections are continually postponed and, according to Human Rights Watch, has one of the worst human rights records in the world.
This isn't going to bode well for the country's football set-up and there appears to be two main problems.
Eritrea aren't very good but do get the occasional result – as recently as 2009 they beat Somalia 3-1.
Their biggest problem, however, is whenever Eritrea play a game away from home, large sections of the squad defect and claim asylum.
It doesn't matter where they go – it seems anywhere is better than Eritrea. Ten players recently defected in Botswana, nine players and the coach in Kenya in 2013, another 11 in 2011…you get the picture.
Home-based players now have to pay a deposit to the Eritrean FA before they play abroad. This can't be good.
In the last Eritrean squad I could find (2015), there are three British-based players.
Two were playing for Pontefract Colleries in the Northern Counties East League and one was playing for London Tigers in the Spartan South Midlands League.
Eritrea clearly has potential to climb the FIFA rankings, but the political situation would seem to preclude that at the moment.
Gibraltar
Gibraltar is tiny. It has an area of 2.6 square miles, less than a tenth the size of Anguilla.
Its population is 32,194, so as you can see it's pretty densely peopled. However, this is still a small number and must limit its possibilities to climb the ladder.
Gibraltar only joined UEFA in 2013 and FIFA in 2016. They haven't won a game yet and have barely scored any goals. They are in danger of joining San Marino as the European whipping boys.
There are many who think that admitting Gibraltar to the upper echelons of football wasn't a good idea. Time will tell.
Given the British links with the country, it will be no surprise that some players in the Gibraltar squad are UK-based. Torquay United, Dartford, Scunthorpe United, Canterbury City and Alfreton Town all feature players from the Rock.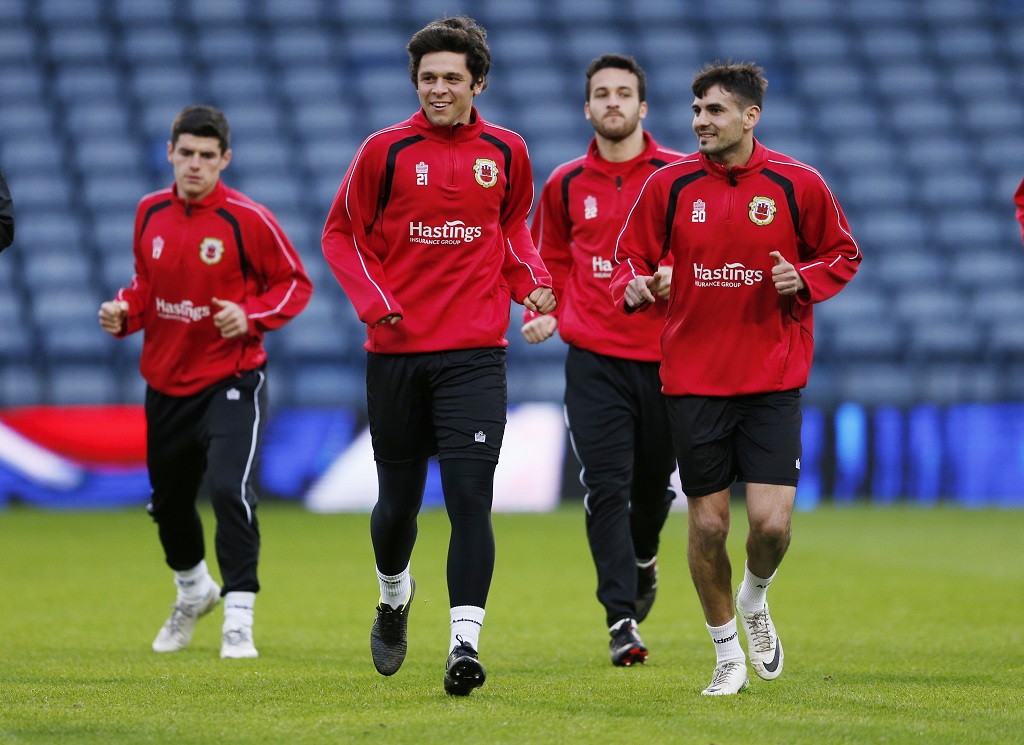 Somalia
Somalia is along the same bit of coast as Eritrea and Djibouti.
It's a big country at 246,200 square miles and has a population of 12,316,895. It's the biggest of our bottom six.
So why is it languishing at the bottom of the rankings, having played only two games in the last three years and having last won a game in 2008?
You don't have to have seen the news much in the last few years to know what the problem is – war.
Civil war in fact, as Somali government forces have been battling rebels since 1991. And don't forget the infamous Somali pirates as well.
It's amazing that Somalia has seen any football at all. Well, actually it hasn't, because all of their games in recent years have had to be played in other countries.
However, things are slowly improving in as much as some parts of the country, such as the capital Mogadishu, are currently returning to some sort of normality.
Will it last?…Who knows? But of all the rock-bottom countries here, surely Somalia has the best chance of improvement, although probably not in the short term.
Tonga
Tonga is a group of 169 islands in the South Pacific. It has a total area of 269 square miles and a population of 103,036.
They've played no games in 2017 and didn't play in 2016 either, but in 2015 they played four. They lost the lot of course and only scored one goal, in a 2-1 defeat to the mighty American Samoa.
In 1993 Tonga won the Polynesian Cup, played against Samoa and the Cook Islands and, quite frankly, they've dined out on this ever since.
And if that was the peak, then the nadir was on April 9, 2001, when they lost to Australia…22-0.
Tonga is basically a Rugby Union country and their interest in Association Football appears pretty minor.
If they're not that bothered about it and with a smallish population, Tonga look set to remain near the bottom of the FIFA rankings for pretty much forever.
---
So there we are – the six worst teams in the world.
Well, internationally, of course. But at least they are playing football, even if it's not very often or very well.
They all have their reasons for being bottom of the rankings…some are stuck there but others might change in the future. Good luck to them all I say.
*This article originally featured in Late Tackle.