Dixie Dean: Everton's Goal Machine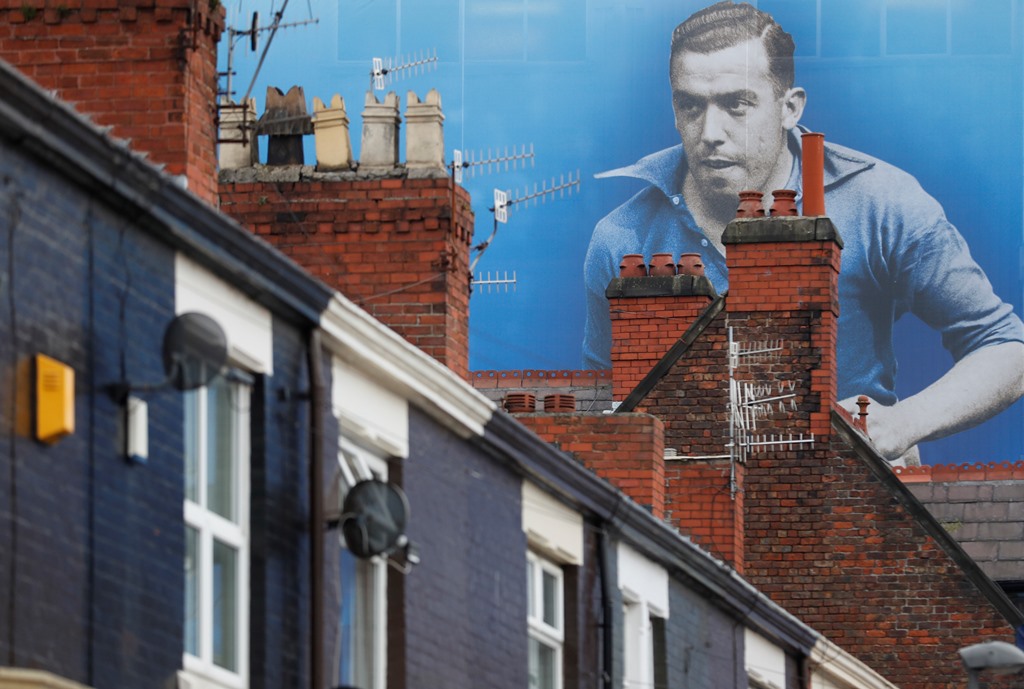 By Kevin Halls
ROMELU Lukaku was on fire this season for Everton, banging in goals and terrorising defenders in the Premier League to come within a whisker of the much lauded Golden Boot.
While Harry Kane finally topped the goalscoring charts, Lukaku is a certified hero on the blue half of Merseyside. But as good as he is, he will have to go some to match the goalscoring exploits of William Ralph Dean, better known as Dixie Dean.
Dean scored an amazing 60 goals for Everton in a season and has a statue in his honour outside Goodison Park.
Born in Birkenhead in 1907, William Ralph Dean was nicknamed Dixie because of his swarthy dark complexion, which resembled someone from the deep south of America and not the cooler climate of Liverpool.
A stocky 5ft 10ins, Dean started his playing career at Tranmere Rovers in 1923 and in two seasons there he scored 27 goals in 30 appearances.
His talent didn't go unnoticed over at local rivals Everton, who bought him for £3,000 – then a club record for Rovers.
This was money well spent by the Toffees because Dean banged in an impressive 32 goals in his first season at Goodison Park.
But the following year, while on holiday in Wales, Dean had an accident riding a motorcycle, which ended with him suffering a fractured skull and a broken jaw.
It was feared that he may never play football again, but Dean was made of strong stuff. He recovered, much to the amazement of the medical staff, but not to those who knew him well – he was as tough as the boots he wore on the pitch.
It was said he had a steel plate in his head due to the accident, which helped him when heading the ball, as he did possess a powerful header.
However, his heading was just the same before his road crash, so it was probably sour grapes from opposing defenders who couldn't handle him?
What was well known about Dixie Dean was an incident during a game when he played for Tranmere Rovers. After a robust challenge from a defender, it resulted in Dean losing a testicle!
Now that would make the hardest footballer roll about on the pitch, but when one of his team-mates started to offer first aid, Dean calmly said to the concerned player: "Don't bloody rub 'em, count 'em!"
The only time I've heard of a similar incident was when Vinnie Jones grabbed Paul Gascoigne by the nuts, but Gazza got off lightly, leaving him just with watery eyes – and a high pitched voice for a little while no doubt.
Back to Dean's scoring exploits and to the season 1927/28 when he netted an astonishing 60 goals. It not only put him in the record books, it also secured Everton the First Division title.
The season before, Middlesbrough's George Camsell netted a remarkable 59 goals and it was said this tally would never be beaten.
But a certain Dixie Dean had other ideas. In the final game of the season, the Toffees played Arsenal in front of a crowd of 48,000 and Dean scored a fantastic hat-trick.
The game ended in a thrilling 3-3 draw, but Camsell's record 59 goals was topped as Dean hit the magical 60 mark.
So, Everton were the champions of England and Dean notched five hat-tricks, including four goals against Burnley and all five in a 5-2 win against Manchester United.
Dean carried on scoring goals for his beloved Everton as they won the title again in 1931/32 with him smashing home 44 goals.
He was no slouch for England either – he scored an impressive 16 times in 18 appearances. In his career, he scored an incredible 390 goals in 447 games.
If he was playing today he would no doubt be amazed at the money awash in the game. He never owned a car and travelled to matches by tram.
His diet consisted of bowls of tripe washed down with a pint of bitter. I can't see the likes of Messi or Ronaldo having that down as their pre-match ritual!
Everton was everything to boyhood fan Dean.
How fitting he passed away watching the Toffees at Goodison Park when they were playing none other than Liverpool.
Sadly, he suffered a fatal heart attack during the game, aged 73 in 1980.
Yet the goalscoring feats of Everton legend Dixie Dean will never be forgotten…
*This article originally featured in the March/April edition of Late Tackle.
Follow us on Twitter here and Like us on Facebook here.
Tagged Dean, Dixie Dean, EFC, EPL, Everton, Goodison, Goodison Park, Late Tackle, Lukaku, PL, Premier League, Romelu Lukaku