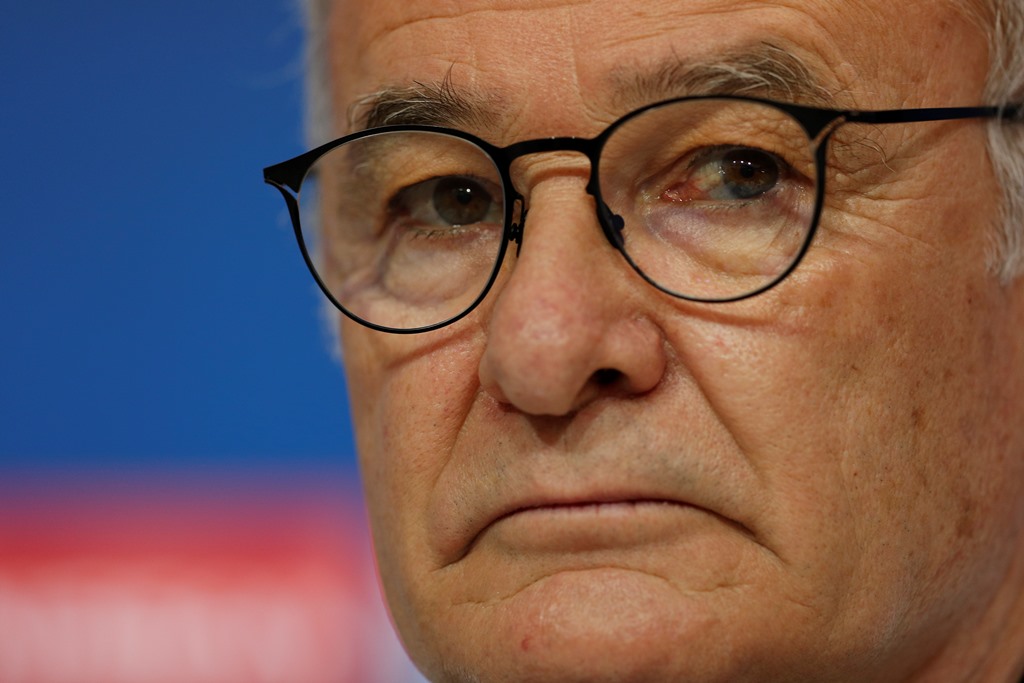 (Picture: Action Images via Reuters)
By Dan Billingham
THERE was a joke doing the rounds as Leicester's season plummeted towards its lowest point that the sequel to the planned Jamie Vardy m­­ovie was going to be awful.
I suspect though that if it were possible to produce true warts-and-all films, I'd be among those who'd vastly prefer watching the painful crash to reality in the sequel to the original Cinderella story of the title-winning season.
For much the same reason as I can no longer remember Al Pacino's character in Scarface making his millions, but have a vivid recollection of him crumbling to pieces and desperately hoovering up cocaine as the rival gang shoot their way into his mansion.
If I was given the chance to get into the director's chair, I'd end the film of Leicester's season before the happiness of the comeback under Craig Shakespeare and the Champions League heroics.
As a story, it would be far more effective ending with the audience reaching for their tissues as Claudio Ranieri was handed his P45 at an airport hotel following Leicester's first-leg defeat at Sevilla in the Champions League last 16.
Who can say exactly how Ranieri reacted in that hotel? This being Claudio Ranieri, I'd say there's a fair chance he let off an enormous sigh, then returned to his room misty-eyed to fold his sheets and check the complimentary toiletries were arranged exactly as he found them before checking out on time.
By this stage of the film we'd be well aware of the plot to oust Ranieri and its instigators. Was it Kasper, Wes, Jamie or a combination of the three who stabbed him in the back?
It'd be a powerful tale of failure, deceit, treachery and perhaps greed on behalf of Leicester players who are accused of focusing on bigger contracts and forgetting about their football.
It's a tale that a lot of people already believe in with a passion.
When Craig Shakespeare was winning his second match in charge against Hull, one journalist chided Leicester fans for singing "We've got our Leicester back!" How disrespectful to their former manager! Not least because football chants are of course famous for their ability to convey complex and conflicting emotions the kind of which the Leicester faithful are still feeling.
The outpouring of sympathy for Ranieri following his sacking was understandable. Bundled together with this sympathy though was a widely shared view that it was unacceptable to criticise him or see some justification in Leicester's decision.
As incredible as Leicester's title win last season always will be, the prospect of defending champions being relegated would have been a calamity.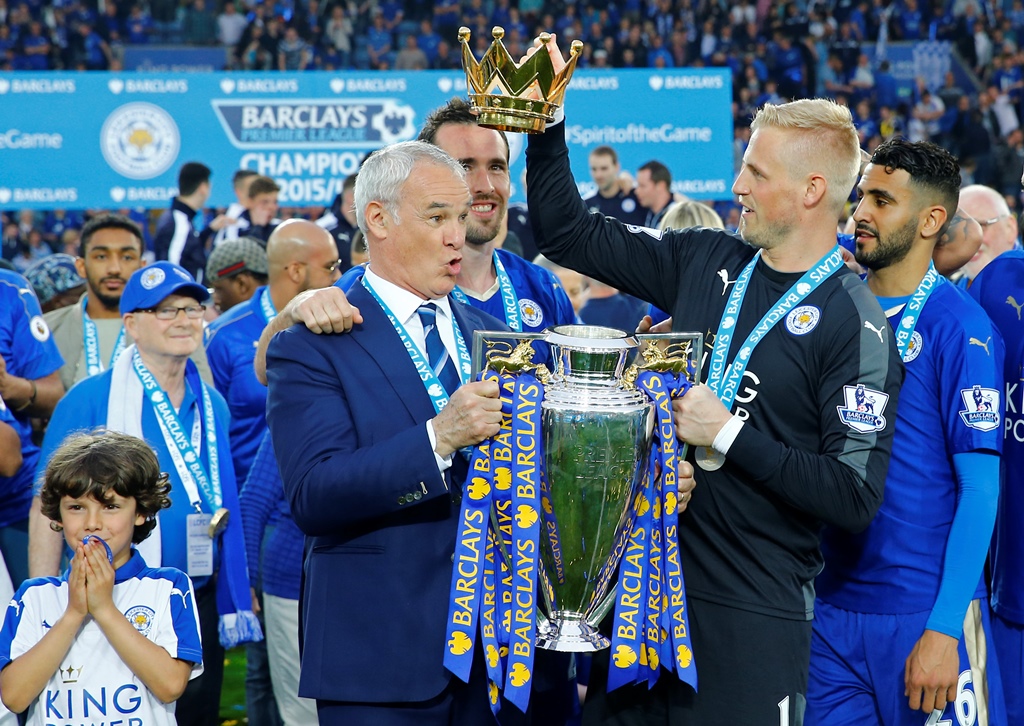 There is no way a team like Chelsea, Liverpool or Arsenal would retain their manager if he takes them into the relegation zone at the end of February. Clearly that's beyond remote as far as possibilities go.
What if Tottenham were to suffer a similar slump in a season to come though, or Everton? Why can't Leicester, after their title win, feel and act like one of these smaller major clubs for now?
Maintaining motivation after a major success is a notoriously difficult task. As much as we'd all like to see ourselves as Roy Keanes, wanting to lift trophy after trophy, there's probably a little bit of Dwight Yorke in anyone to have achieved their dream.
By this I mean a voice telling you not to worry if things turn sour, as you've already shown you can make it to the top.
That Leicester have excelled only in taking their foot off the gas for most of this season is not something that Ranieri can escape the blame for, however the sorry situation resulted.
The former Leicester boss's unassuming ways, as much as they propelled the club to spectacular success when the pressure was off, seemed to hamper the champions this season under the very different sense of expectation.
Ranieri's statement before the start of the season that there was more chance of ET landing his spaceship on Piccadilly Circus than Leicester retaining the title wasn't the wisest choice of words in hindsight.
Attempts to take the pressure off a side are on the first page of the textbook of mind games in football management.
It's one thing to reduce expectation and another thing to try to write it off altogether though.
I don't recall Alex Ferguson ever saying after a poor start to the season that Manchester United didn't have a fart in hell's chance of winning the title. It would have been too much like a tacit approval for his players to slacken.
Sure enough, it was clear to see in Leicester's defeat on the opening day at Hull that they were going to approach the season with a more relaxed tempo, intentionally or not.
The team that had battled, pressed and chased its way to the title with their sheer willpower the previous season were comprehensively out-hustled by the Premier League new boys.
Ranieri's suggestions that his team were focusing on the Champions League through the autumn were also curious.
As exciting as that competition has been for Leicester fans, the reasoning behind it was similar to the guy from my school who skived off for a whole month shortly before his A-Levels to focus on auditioning for the X-Factor. That didn't end well either.
When the Champions League group stage ended in December and Leicester's form continued to slump, other excuses were needed. N'Golo Kante's stunning form at Chelsea meant the loss of him could always be blamed by fans and pundits. I don't think anyone was able to tell a Southampton or Atletico Madrid fan with a straight face though that the loss of one key player was behind the Foxes' collapse.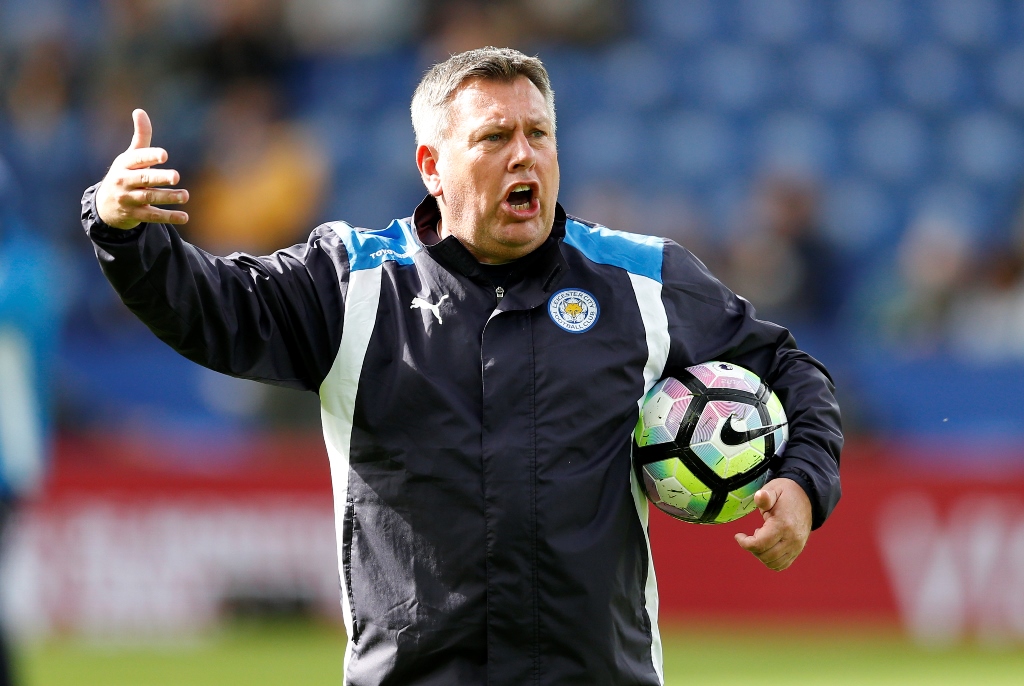 Ultimately, Ranieri as manager carried the responsibility for a chronic lack of motivation. This was embarrassingly clear for all to see in the numerous times over the season it looked like Wes Morgan and Robert Huth were stuck in quicksand and Riyad Mahrez was about to whip open a potato salad and have a picnic on the right wing, such was their lack of movement.
There are plenty of people, pundits included, who have said the Leicester players have a responsibility to motivate themselves.
They do to some extent, but motivation at a football club is one giant tangle of dynamics that one man is paid generously to bring together.
Ranieri, if not the conductor, was the man in the studio tapping his feet as Leicester's punk football propelled them into the history books one season, and looking at his watch while fighting the temptation to cover his ears the next season.
It's impossible to single out a particular thing Ranieri should have done to keep the fire in his players' bellies as the dynamics of their collapse in morale played out behind the closed doors of the Leicester dressing room.
The difference when he had gone was as stark as between night and day, however. Within seconds of the kick-off on Liverpool's visit to the King Power, Jamie Vardy had planted his studs into Sadio Mane's ankle.
As turning points of seasons go, it wasn't one of the more graceful ones. It was bloody effective though, with the win over the Reds immediately followed by victories over Hull, Sevilla and West Ham.
No doubt there are things the Leicester players could have done on the slide down to salvage things without the bitter end for Ranieri. He should have been there to give them that extra boost they clearly needed though. Many players may have actually just appreciated a nudge to fight their own instincts to take it easy.
It's the same reason I'm always pleased in the end whenever the shouty bastard at my regular six-a-side game is on the same team as me. I want to try hard but know I also need to be kept on my toes.
As sad as it is, Leicester proved they were better off this season without the nicest man ever to have managed a team to the Premier League title.
For more football satire, check out www.insidethefarpost.com
*This article originally featured in the April/May edition of Late Tackle.