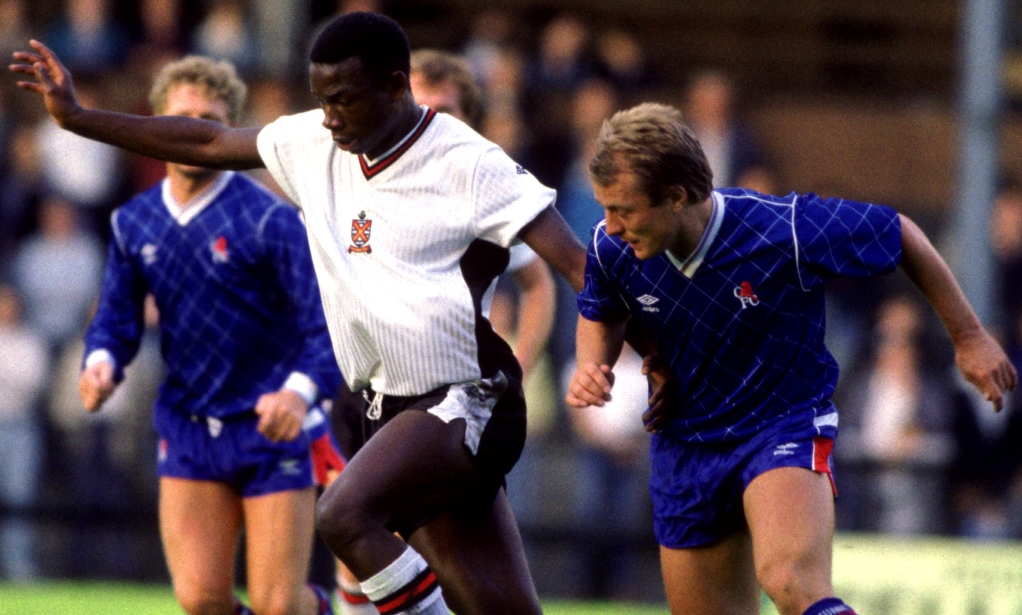 (Pictures; Action Images via Reuters)
By John Lyons
LEROY Rosenior is a positive guy and has carved out a decent career in football as a player, manager and pundit, but there were moments early on in his career when he wondered if he was on the right road.
As a young black player in the rough-and-tumble early-80s, he was subjected to vile racist abuse and, not surprisingly, found it difficult to cope with.
In the prologue of his excellent autobiography, It's Only Banter, he recounts the tale of an early match in his career. He was a Fulham striker playing away from home in an evening match in front of a crowd of 30,000-plus.
As he challenged for the ball and tried to pressure his markers, he began to hear it. The racist remarks – 'You black c**t, f*****g n****r, you black b*****d. At first he was confused because the hate-filled words seemed to be too close to be coming from the crowd, and then he realised who was saying them – the opposition players.
Another time he was playing at Leeds United when he and team-mate Paul Parker were "greeted with 5,000 or more Leeds fans with their right hands, erect to the sky, shouting 'Sieg Heil' as if not attending a Second Division football match on a rainy Yorkshire afternoon but a 1930s Nuremberg rally. Paul and I looked at each other in disbelief."
Now, as a worldy-wise 52-year-old sitting in the tranquil café at Fulham FC at the launch of his book, it must seem like a lifetime ago – but the memories never fade.
Recalling that first incident, Rosenior says: "I didn't know what it was all about, I didn't understand. At the time I was almost in tears when I came off that football pitch. But when I came away and I thought about it, it hardened me for what was to come."
As for Leeds: "That was scary. Leeds was intimidating at the time. I came away from there thinking 'I'm not sure if I want to do this any more'. It had the intended affect of scaring the living daylights out of me, but it never got any scarier than that.
"I was a young lad going through that and when I looked at the hatred in those people's eyes I didn't understand it. There were a few people leading that and others were easily led. I understand that now."
Rosenior has since spoken to a few of those people who racially abused him all those years ago.
"I've had people say to me that they are really sorry and that they didn't really understand what they were doing," he said. "They were at a football match and supporting their team.
"You explain to them how it made me feel and it makes them think and apologise."
Rosenior is a believer in communication, talking to people and trying to build connections. His late father Willie taught him valuable lessons as he grew up in Brixton and it's clear his stable family life played a big part in his development.
His Football League career took in three spells at his first club Fulham, including a loan, plus stints with QPR, West Ham, Bristol City and Charlton (loan). Although a knee injury blighted his career, he was still a regular goalscorer, powerful in the air.
After his professional days came to an end, he was player-manager of Gloucester City and had a short time in the hotseat at Merthyr Tydfil before getting his Football League chance as a boss with Torquay United in 2002.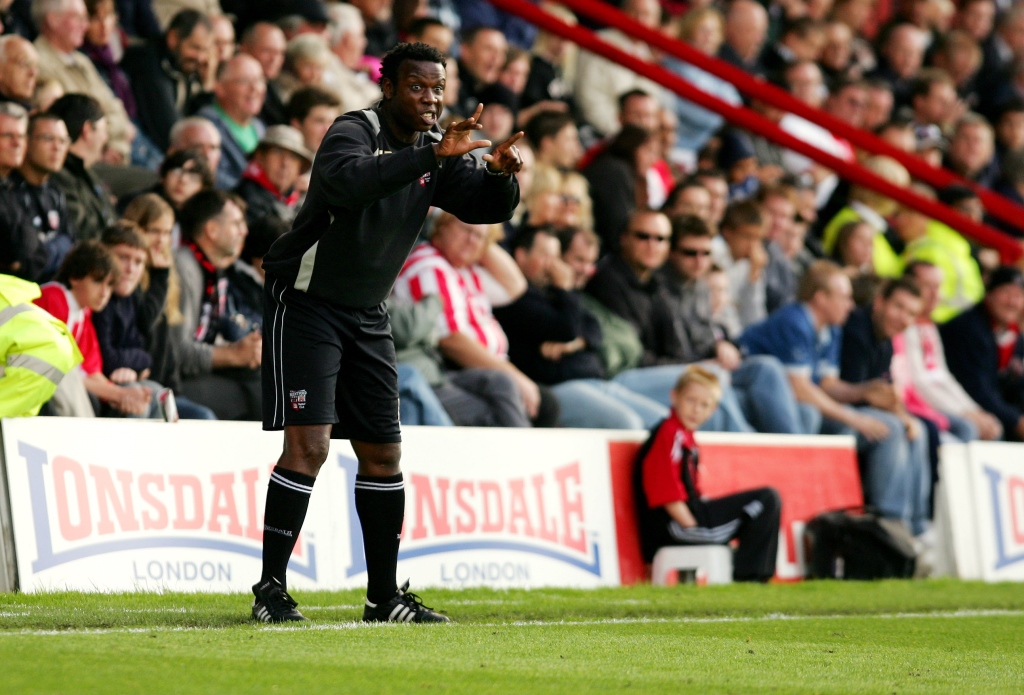 He led the Gulls to promotion to League One in 2004 – no mean feat on a limited budget – but was unable to keep them in the third tier, and later had an ill-fated spell as Brentford boss in 2006. Bizarrely, he was then the manager of Torquay United for 10 MINUTES in 2007 as a takeover took place immediately after he had been appointed manager!
While black players have greatly increased in number over the last few decades, the same can't be said for black managers. Indeed, there are currently only two black and minority ethnic managers (BAME) in the EFL – Chris Hughton (Brighton) and Keith Curle (Carlisle).
"I'm very aware of the figures and there's no point just being concerned about it," he said. "You have to do something positive about it. I believe in the Rooney Rule (a policy in the USA's National Football League that requires teams to interview minority candidates for head coaching and senior football operation jobs), a lot of people don't, but I believe we need to do something to get more people in front of the decision-makers.
"If we did that then we'd find that we'd get people appointed in different jobs, not just the 90-odd jobs in the Premier League and Football League but in communities, in academies. Slowly then they would filter through. We need to change attitudes at the bottom.
"And at the top levels, some people carry prejudices around – whether they are conscious prejudices or not.
"When I was playing they never saw black players as captains or leaders. That's changed. Now they've got to start seeing black and ethnic minority people as being able to manage other people.
"We need to change attitudes at both ends and then hopefully meet in the middle. Then we won't be talking about the lack of representation."
A decade ago, Rosenior put management on the backburner to move into the media and it's a decision he's happy with.
"I wanted to have a go at something else, a media career, and I truly believe that when you try to do something you have to give it 100 per cent," he said. "I made a conscious decision to give it a couple of years.
"I don't think you can call football management a career. There's no career path as such. You get lucky, you don't get lucky, you're in the right place at the right time or you're not.
"I wanted to do something after football where I would be judged on how I did and working in television you are good or you are not good. Fortunately some people think I'm decent. I love what I do, but I'd love to get back into the game at some point."
While there are some weighty issues to ponder, Rosenior's book isn't all serious. There are lots of tales and stories to entertain, including his short-lived time as a player and manager of Sierra Leone, the country of his parents. And he is keen to stress that he has no bitterness after his roller-coaster career.
"Overall, I had a wonderful time as a player," he said. "I was fortunate with the clubs that I played for. It's nice to be able to go back to those clubs and hold my head up and talk about the old days.
"People have really fond memories of when you played, even though I didn't play as much as I would have liked. I had a great time, I really did. I was really proud to represent those football clubs and I wouldn't change it for the world."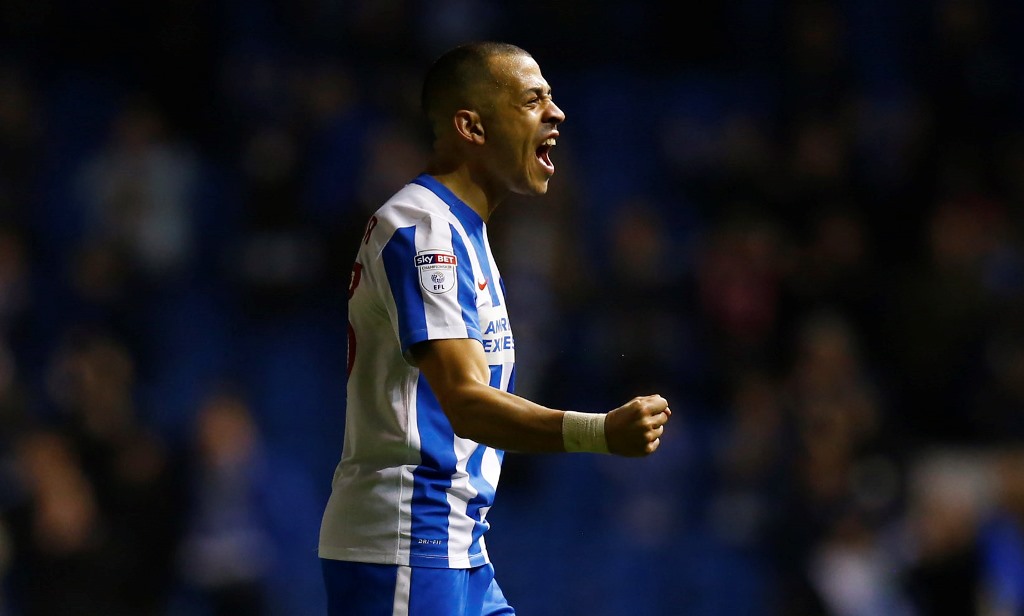 And Rosenior is also proud of son Liam, 32, currently playing for Brighton.
"He's had a good career but, more importantly, he's a good person," he said. "I'm glad he's enjoyed his football. He's in a privileged position and he realises that.
"I've seen football spoil a lot of people, but it hasn't spoilt him at all. I hope he takes that forward into his next career."
It's Only Banter – The Autobiography of Leroy Rosenior, published by Pitch Publishing. Price: £16.99.
*This article originally featured in the April/May edition of Late Tackle.