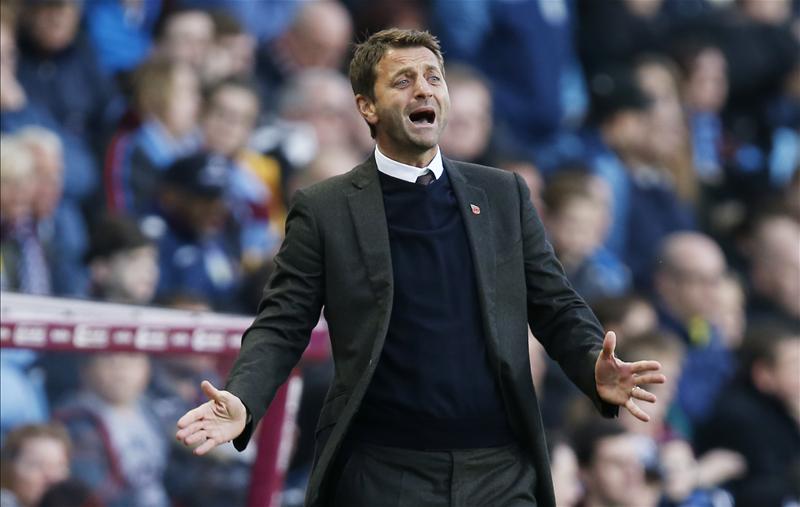 Finally, Tim Sherwood has a place to call home – and literally no-one saw this coming.
After being linked with the vacant QPR job, the former Spurs and Aston Villa manager – or 'gaffer', as he probably insists absolutely everyone, including his wife and kids, call him – has ended up at Swindon Town as their director of football. Huh.
In one of the most out-of-nowhere appointments this week, Sherwood, a close friend of Robins' owner Lee Power and an EastEnders character come to life, has been given total control of 'football elements' at the League One strugglers.
Sherwood will work alongside head coach Luke Williams and run training with the current Robins' boss. He will also have full control of the club's transfers, which I'm sure Williams is absolutely, 100 per cent cool with.
"This is one of the biggest appointments the club has ever made," chairman Power told the media.
"We're still a bit shocked that we've been able to persuade him to take the role.
"We're very mindful not to use the title 'manager' – it's not a demotion for Luke Williams. He'll be head coach still. Tim will be running training, alongside Luke."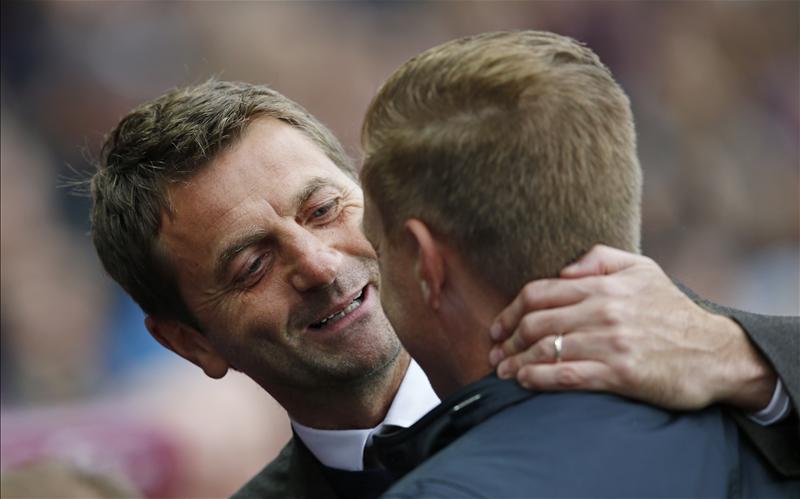 Sherwood revealed: "I like this club. I've got a soft spot for it. This is a good opportunity for me to get back onto the training field.
"I started this morning. I'll be in the dressing room, I'll be talking to the boys and giving them some words of wisdom."
'Words of wisdom'. One can only assume the Swindon squad are about to become masters of up-selling two-for-one prize haddock, "fresh off the boat, darlin'".
It's been a bizarre couple of days for Swindon fans: first there were the rumours of a takeover by diabetes-in-a-can giants and not-at-all evil football franchising machine Red Bull, and now the appointment of Sherwood, the human embodiment of a Ladbrokes advert.
This could be a masterstroke, or it could be a complete disaster. The way 2016 has gone so far, we're not willing to make any predictions…
If you like making predictions and are confident about whether Sherwood's appointment will prove to be a wise one, why not put some money on it at Sun Bets
MORE SHERWOOD
Sign-language? Interpretive dance? Air painting? You decide!