Ravel Morrison Still Doing Ravel Morrison Things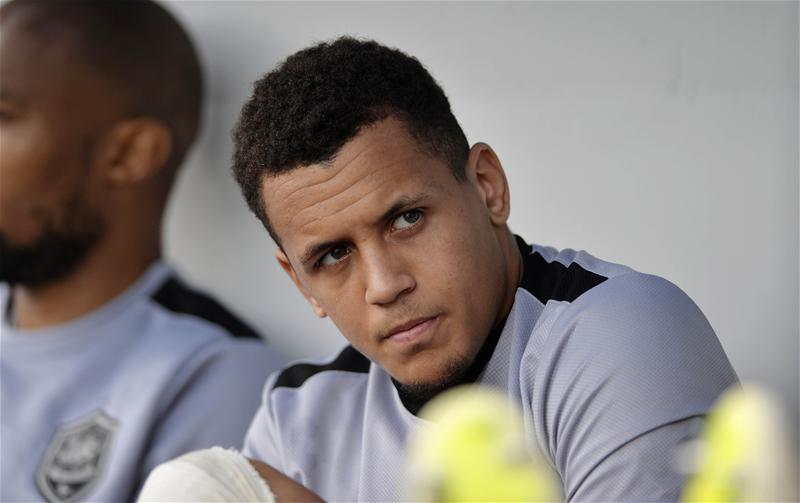 Yes, the eternally angsty Ravel Morrison is still being a bit of a prat.
In a turn of events that has surprised absolutely no-one, the former Manchester United and West Ham starlet is potentially facing a lawsuit…from his current club, Lazio.
According to Il Tempo, Morrison has gone AWOL and fled to London instead of training with the Serie A giants' second string after being excluded from the senior squad.
Morrison didn't want to return to Rome to train apart from the first team and could now face legal action from il Biancocelesti. The Italian side could also choose the halve the player's €1m a year salary and give him several fines for skipping training.
The 23-year-old midfielder, who Sir Alex Ferguson really, really, really rates, is likely to be sold in January having only played 159 minutes for Lazio since joining in 2015.
Morrison used to get us all hot and sweaty thinking about how good he could be by doing things like this, this and all of this.
Unfortunately, he is also no stranger to controversy, like the time he was caught up in a gun and drugs bust.
Or the time when he was cautioned for assaulting his own mother. Or the time he was found guilty of witness intimidation. Or the time where he was quite homophobic on twitter. Or the time when he didn't like the cut of Wilfried Zaha's jib, not one bit. Not to mention the numerous failed loans and dressing room bust-ups.
He also chooses to have his FIRST NAME on the back of his shirt, which…come on, mate. That's too far.
Morrison could be a great footballer, a superb footballer: he could still be the defining talent of his generation. But, while he has a lot of talent, it seems wherever he goes, whoever he plays for, he's determined to waste it.
Tagged assault, Biancocelesti, controversy, homophobic, Il Tempo, Lazio, London, Manchester United, Ravel Morrison, Sir Alex Ferguson, twitter, West Ham