N'Golo Kanté Can't And Won't Stop Tackling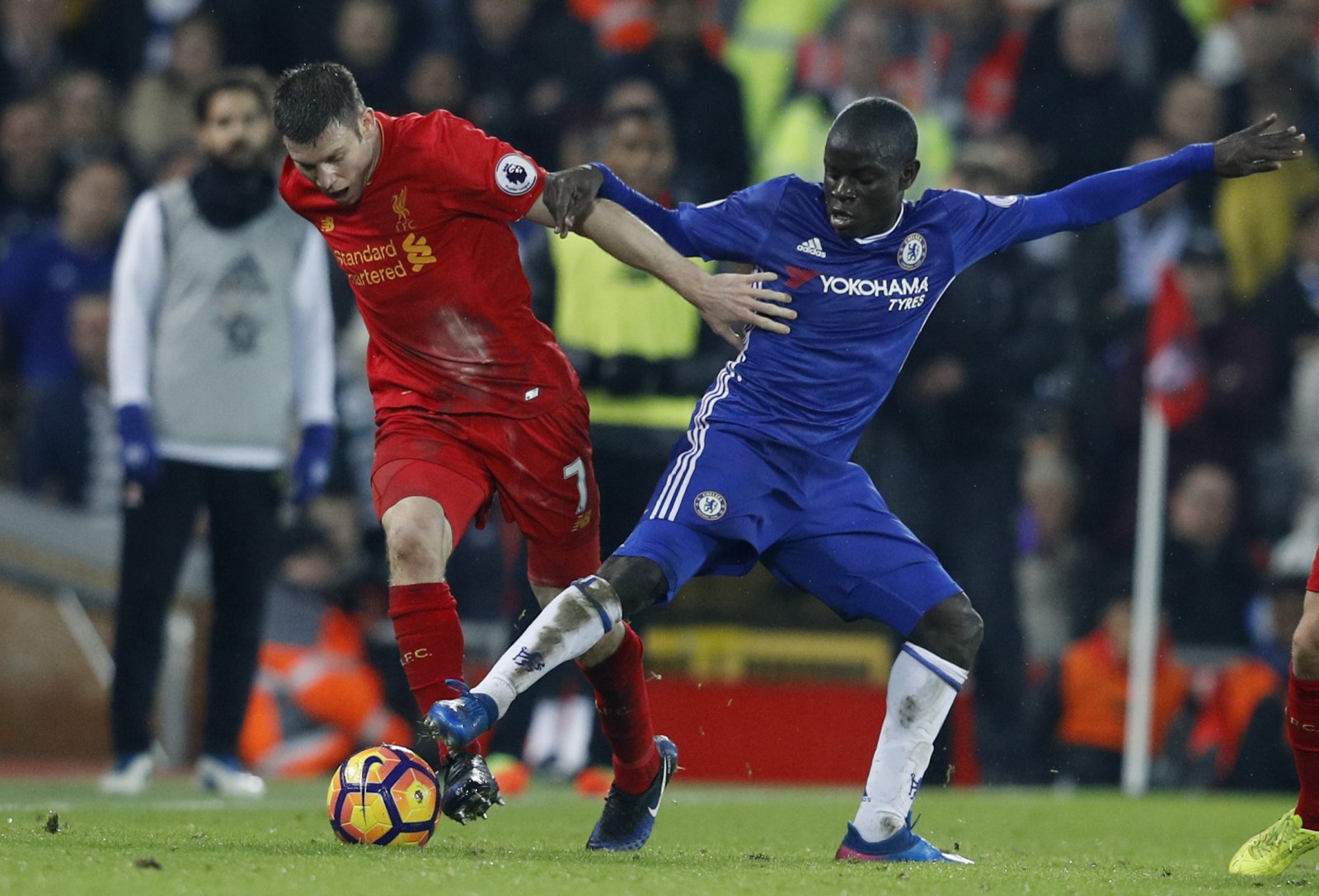 N'Golo Kanté is a phenomenon and quite possibly the best player in the Premier League, as this incredible stat partly demonstrates:
I'll admit that, as an English football fan, I bloody LOVE some good tackling. We all do. We adore it. It's in our blood. We're a nation that actively applauds tackling at every possible moment, and would probably put it on the national curriculum if we could. So when Kanté rocked up at Leicester last season, it was like a gift from God.
His impact as a player can be defined purely by the Foxes fortunes this campaign (rubbish) compared with their Stamford Bridge counterparts (scarily good). Never has £32million looked more like an absolute steal.
Kanté is everywhere, all the time. He doesn't stop. He's a human two-for-one: one minute bombing up the pitch, leading the charge; the next, flying back to break up an attack. Chelsea have essentially been playing with 12 men all season.
The midfielder had a monster game on Tuesday night against Liverpool, registering 14 tackles – just two less than the entire opposition opposition. Check it:
N'Golo Kanté is a Duracell bunny who also happens to be one of the best midfielders in the world. Believe it.
Tagged Chelsea, Duracell bunny, football, midfielder, N'Golo Kanté, Premier League, Stamford Bridge, stats, tackles, tackling