Dortmund Maestro Mario Götze Out With 'Metabolic Disturbances'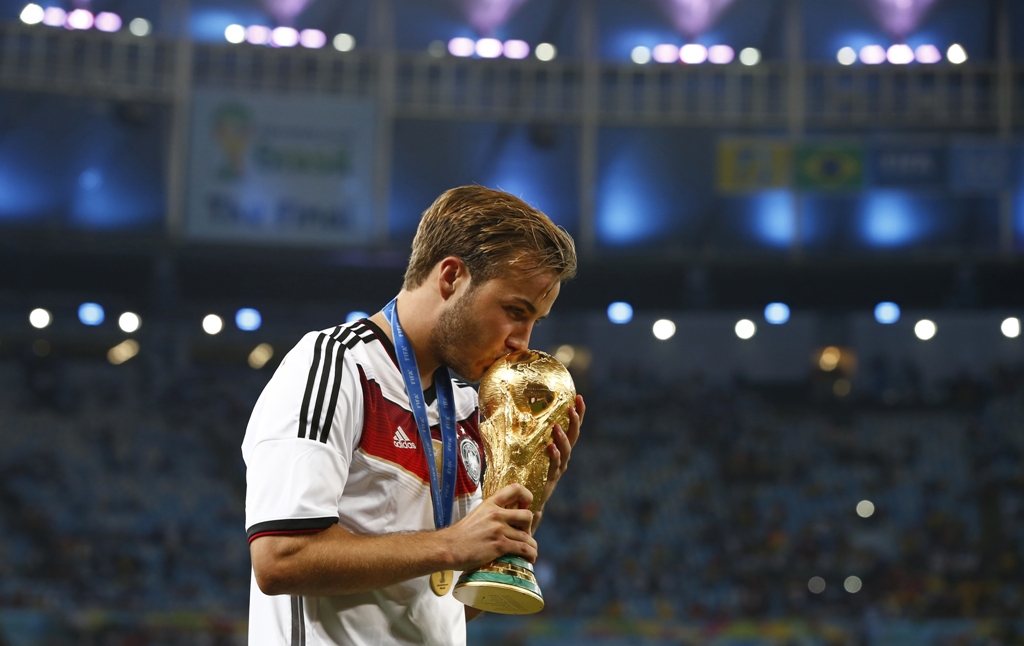 (Picture: Action Images via Reuters)
Borussia Dortmund midfielder Mario Götze has been ruled out indefinitely because of 'metabolic disturbances', according to his club.
The diminutive German international, 24, rejoined his boyhood club Dortmund in the summer after three seasons at bitter rivals Bayern Munich, but has struggled for fitness and consistency and has made just nine appearances for Thomas Tuchel's men this term.
The medical staff at the Westfalenstadion had thought the reasons for his lack of fitness was because of muscular issues, but the problems are thought to be more serious than that.
A statement from the German giants said: "He [Götze] has continually suffered with muscular problems in the past few months, prompting a comprehensive internal investigation into the possible causes.
"Those investigations revealed the player has metabolic disturbances, rendering it absolutely necessary to withdraw him from team training for the time being."
The issues the German is suffering from are similar to those that have plagued West Brom captain Darren Fletcher in recent years, and the news is a big blow.
After bursting onto the scene under the guidance of Jurgen Klopp, and looking like the latest brilliant young German off the production line, Götze's career stalled somewhat when he went to Bavaria.
The man who played a pivotal role in Dortmund winning the Bundesliga and making the Champions League final, and scored Germany's winner in the 2014 World Cup final, failed to settle at the Allianz Arena and was rarely used last season by Pep Guardiola.
His move back to Dortmund was a chance to get his career back on track, but just like him, Götze's side have struggled and are 10 points off top-spot.
With the disappointment of further time on the sidelines in the coming months, Götze said in a statement: "I'm currently undergoing treatment and will do everything in my power to be back in training and helping my team to achieve our common goals as soon as possible.
Tagged Bayern, Bayern Munich, Borussia Dortmund, Bundesliga, BVB, Dortmund, Gotze, Mario Gotze